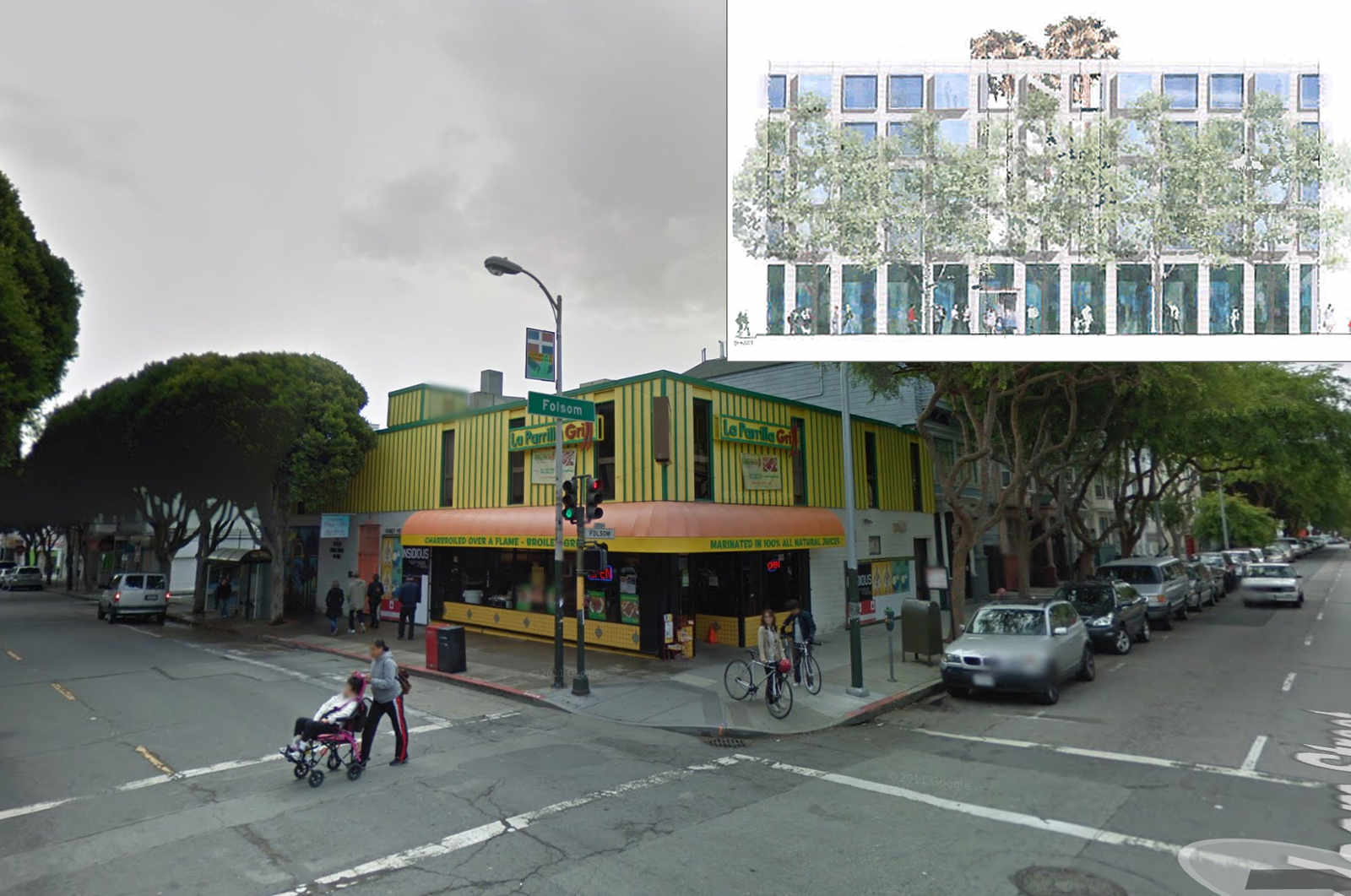 SocketSite has the scoop:
A plan to raze the two-story Mission District building on the southeast corner of Folsom and 24th Streets, currently home to La Parrilla Grill, and construct a five-story building designed by Natoma Architects with 20 modern condos over 2,800 square feet of new ground floor commercial space has been submitted to Planning for review.

As proposed, a central courtyard would divide the top four floors of the building into two separate masses, but the façade along 24th Street would rise a continuous 55 feet.
We're certainly starting to see a lot of high-end development along 24th.  What this trend means for 24th won't be known for years, however, as an anonymous tipster writes, it'll be hard to point fingers at the usual crop of developers for sullying another cultural corridor:
This is interesting, especially because businesses along 24th Street on occasion actually own the buildings they inhabit.  So if 24th Street turns into Valencia, it's hard to place blame on the usual suspects.