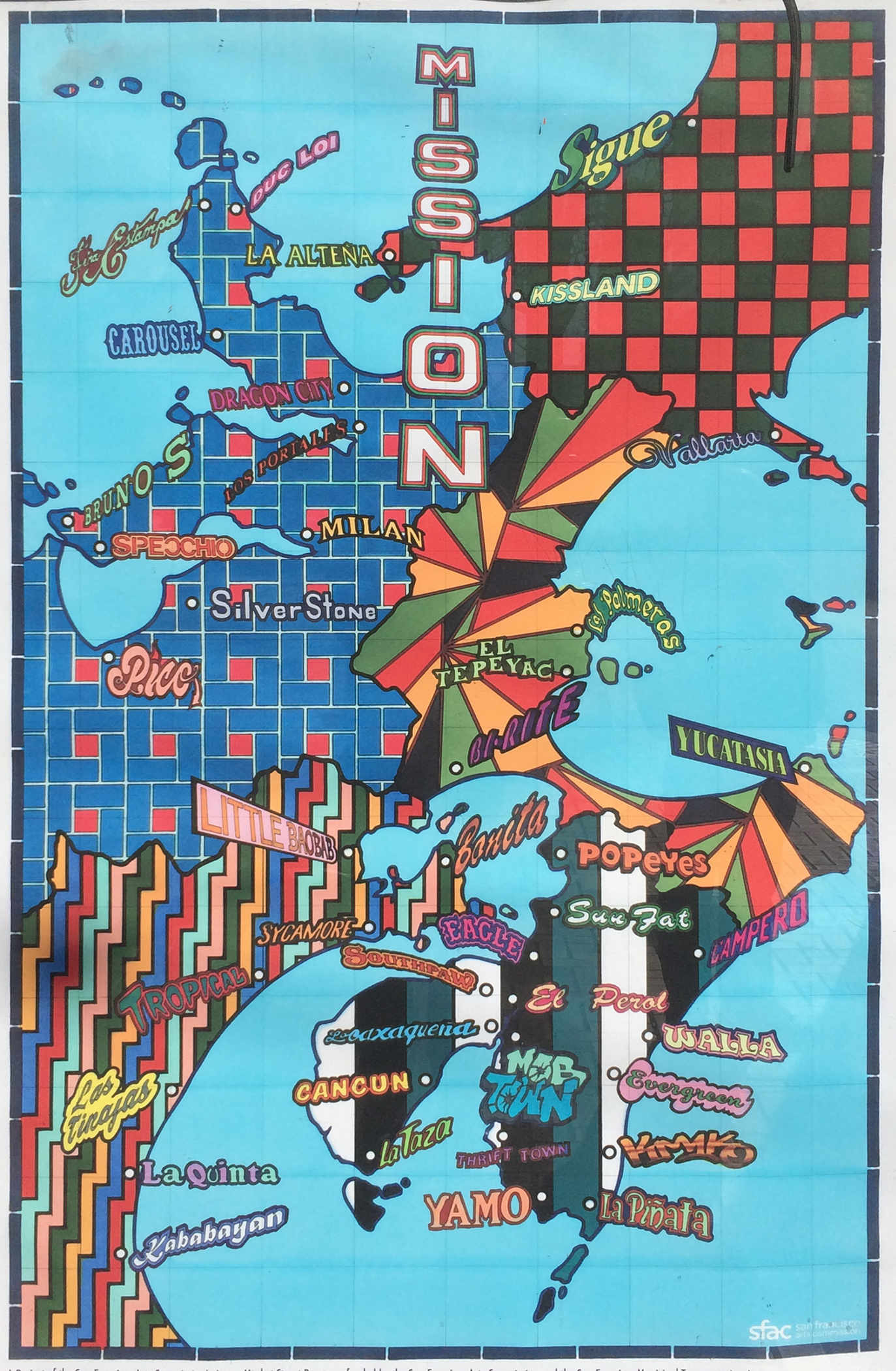 A few weeks back, the SF Arts Commission dressed up dozens of Market Street Muni stops with these vibrant posters by Lordy Rodriquez, which aims to portray several of the city's choice neighborhoods as their own countries.  Via the Arts Commission:
Using the language of cartography, Rodriguez reconfigures factual locations to create fictional territories that illustrate the cumulative identity of a whole neighborhood. Strangerhood features six maps depicting six iconic San Francisco neighborhoods reimagined as independent countries […]

Strangerhood focuses on Chinatown, North Beach, The Mission, The Castro, Haight-Ashbury, and Fisherman's Wharf, neighborhoods chosen because of their strong cultural identities and tourism economies. Before starting his drawings, Rodriguez visited each neighborhood and photographed storefronts, merchandise, murals, local architecture and color schemes. According to the artist, "How a neighborhood 'dresses' itself, like what kind of stores are there or what kind of merchandise is sold there, reflect the mood and feel of a place." Rodriquez used the patterns and textures collected during his visits to identify specific areas or "states" within the map. He then layered the text found in the neighborhood's signage on the map to represent "cities" or "towns".
We're inherently partial to the Mission poster (full-size it here), which sees Popeye's as the gateway to our dreamy southern peninsula, but Lordy's Chinatown map is the highlight of the set: