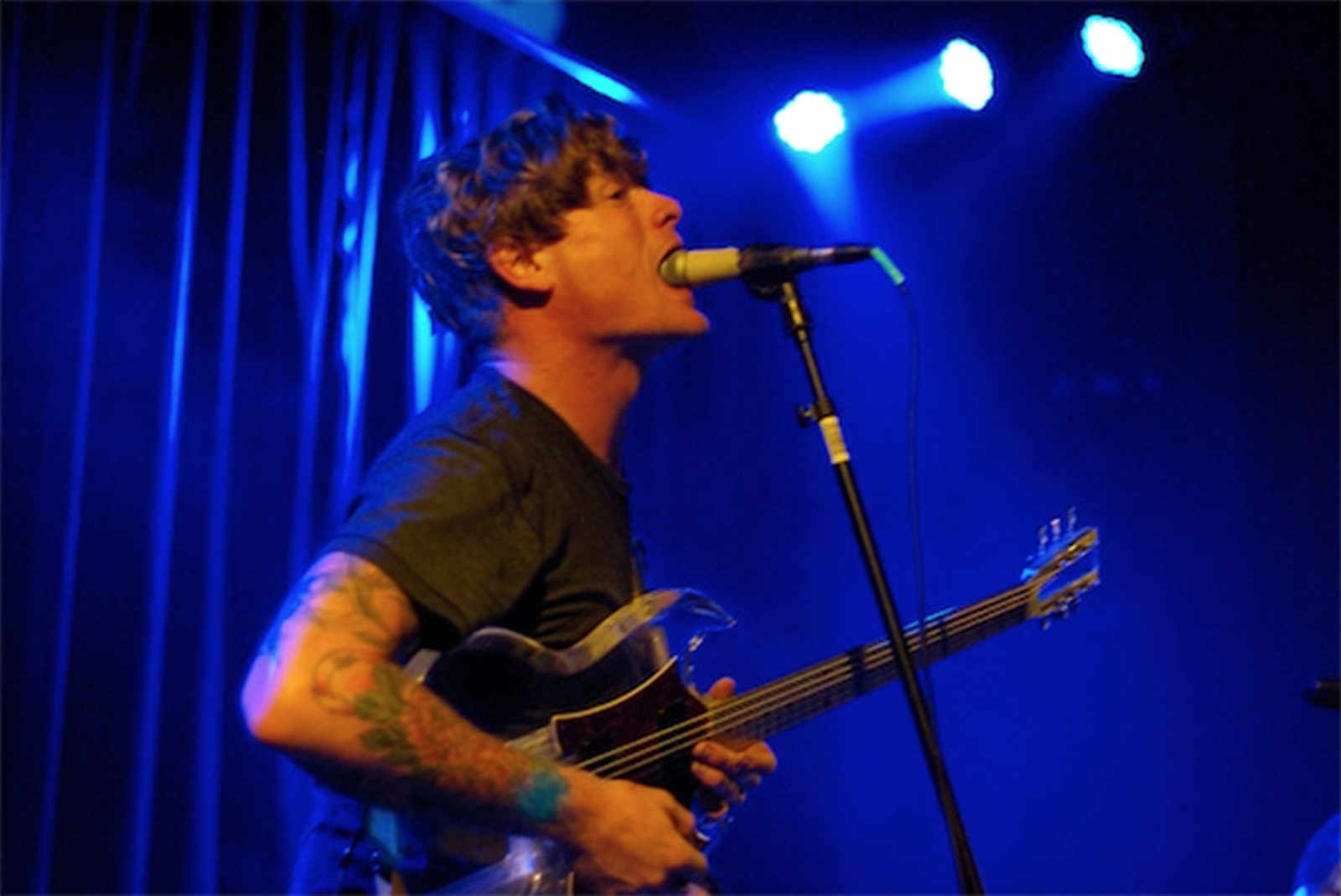 Certainly you've heard Thee Oh Sees' frontman and Castle Face Records' co-owner John Dwyer has moved to Los Angeles.  How could you not?  On December 18th, on stage at the Great American Music Hall, he announced the band was going on hiatus "for a long while," and he hasn't let up since.
"He's been living in the Mission on 17th and Valencia, and watching that neighborhood as well as the city transform has been enough for him," Oh Sees' booking agent Annie Southworth told SF Weekly after the Great American show. "He's over it."
Over it. Yes, lots of people are "over it," but they don't necessarily pack up all their toys and run away either, especially not by announcing it through their 'representation team'.
Dwyer himself must have realized he let his fuming furor get the better of himself, and quickly dialed back the "long while" hiatus as a "well deserved transitional period" for the band.  And the "over it" was a stray remark by a representative, so we let that slide, too.
But then yesterday, safely distanced from San Francisco's woes in LA, Dwyer puked up a blathering screed about the city's cultural decay. It took the form of a Castle Face press release for POW!'s forthcoming album (edited down for length):
San Francisco has long been filling up with noobs…but now we face the most dangerous, the most egregious and blandest of them all… people with lots of money.
NOBODY can square-up a joint like rich people.

POW! have written a punk eulogy to our fair city.

Evictions!
Pop up shops!
Parklets!
Specialty shops!
What the fuck is happening???

There goes the taqueria that used to kick ass, replaced by a deli with a line of assholes a mile long. "I wonder what the sandwiches are like and do they make their own salsa?"
It's enough to be the catalyst for a bad day or a great fucking song. […]

Heed the warning bell about the streets of our home being clogged with the cholesterol of normals…next they could be knocking on your door…
The whole media campaign is starting to look like a desperate attempt for his move to be seen as a watershed moment in gentrification.
However, John Dwyer made a choice.  He wasn't evicted.  He wasn't priced out.  He's in a famous band; no one was making him go anywhere.  One day he said "fuck this noise," loaded up a U-Haul, and drove to Los Angeles—which is fine, because people do similar things all the time.  But then, from hundreds of miles away, he waved his middle finger at the city he just gave up on and lashed out at it.
Instead of admitting he had a great run in SF but he felt was time to move on, he voluntarily left kicking and screaming.  His resulting tirade was worse than pointless and petulant, it was snot-filled loogie spit in the face of community that nurtured his storied career.  And what for?  Did any of this help?
Say what you will about the Mission's current state of affairs (we certainly have), but it's not irreparably fucked.  The neighborhood has grown to have three flourishing independent radio stations, venues like The Chapel (where Thee Oh Sees recently had a residency) are opening, not closing, and worthy bands are still springing up.  Never mind all the people sticking around, fighting to reverse the vile trends Dwyer called out.
GUYS, SAN FRANCISCO HAS LOST ALL ITS SOUL. SO I'M MOVING TO…. LOS ANGELES

— Different Fur (@differentfur) January 3, 2014
This isn't to say that I don't love Thee Oh Sees—I've trashed my ear drums to Help more times than I can count, and blared their other albums almost as much.  And their live show was always among my favorites around.
But if you decide you can't take it anymore, at least push off with some dignity. Because there's nothing punk rock about being smug.