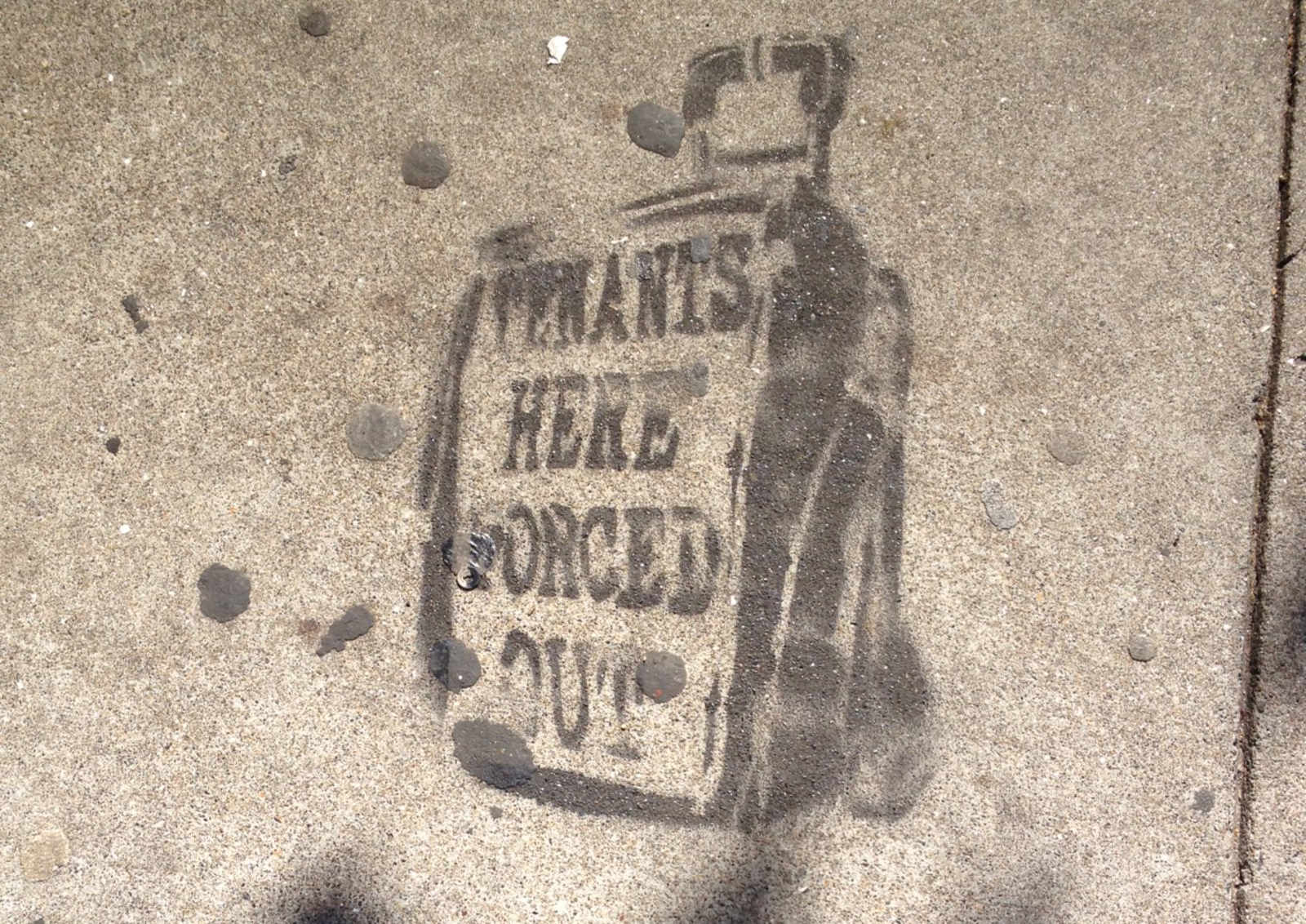 With Ellis Act evictions up 170% over the past three years and rental prices surpassing NYC stupidity, people concerned with keeping people lacking Fuck You Money in the city are looking for new ways to show how big of a problem this is.
There's the Anti-Eviction Mapping Project, which maps and animates every eviction in the city since 1997—a helpful resource, for sure, but in a culture that looks at maps and graphics daily, it doesn't have much punch.  Enter the "Tenants Here Forced Out" stencil.  It's been showing up all over the Mission, from seemingly every block of Capp to being generously splashed along 22nd, marking every building where landlords Ellised out their tenants.
Here's how the group behind the map and stencils describes the situation:
The Ellis Act is a key mechanism for undermining San Francisco's rent control laws. The state law gives landlords the right to evict all tenants, even if they have always been good tenants and paid their rent on time. The use of the Ellis act is a legal deception where owners pretend to go out of business. In actuality they aim to create new expensive housing options in the form of group-owned tenancy-in-common flats or condos. Condos are forever exempted from rent protections even if subsequently rented out.
Once you start noticing the stencils, it makes your walk around the neighborhood particularly grim.  Fortunately, steps are being taken within City Hall to mitigate the eviction crisis.  Just yesterday, Supervisor Campos had the City Attorney begin drafting legislation that will double the relocation assistance landlords are required to pay evicted tenants, and he promises more future legislation.