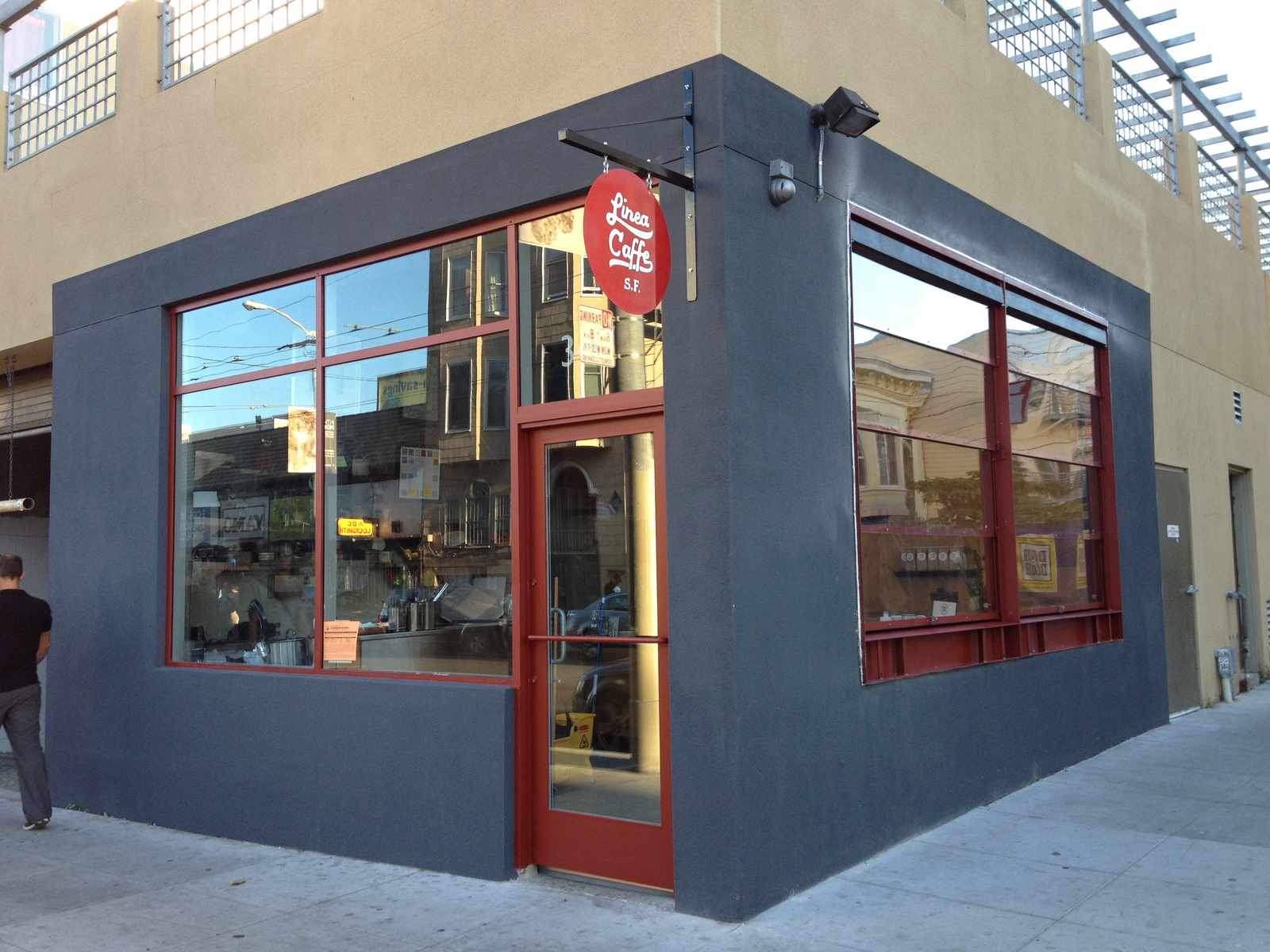 Linea Caffe, which translated from Italian means "coffee line," is already open for business at 18th and San Carlos and teasing their queuing customers.  But the name isn't totally without merit—Linea is run by veteran line-makers and foodie founders Andrew Barnett of Ecco Cafe and Anthony Myint of Mission Chinese Food.
Yes, these guys known a thing or two about getting people to stand around for rare commodities like "coffee" and "breakfast."
The coffee is sourced from Brazil and Ethiopia through a litany of prize-winning coffee producers (and Barnett himself is a judge of World Barista Championship), further adding to the appeal of standing in Coffee Line's coffee line.  But, as Spurdge notes, there'll also be food (food!):
While this is most definitely Linea Caffe, it also plays host to both Lt. Waffle and GreenSalads.org in true Mission Street Food restaurant-in-a-restaurant style. Salads and waffles are available, to-go or to stand – an outdoor seating area and standing bar are still in the works (that's what the Kickstarter paid for.)  Also like other Mission Street Food related endeavors, this one has a charitable streak: GreenSalads.org, the salad side of the menu, will donate $1 from each salad to 350.org, a non-profit that seeks to build a grassroots movement to solve climate change.
It's unclear if the name is self-aware nod to the owners' skill at squeezing patience from their customers, or an oblivious homage to the La Marzocco Linea espresso machine sitting on their counter.  Either way, if the alluring stink billowing out their door is any indicator, they'll have no problem living up to their name.