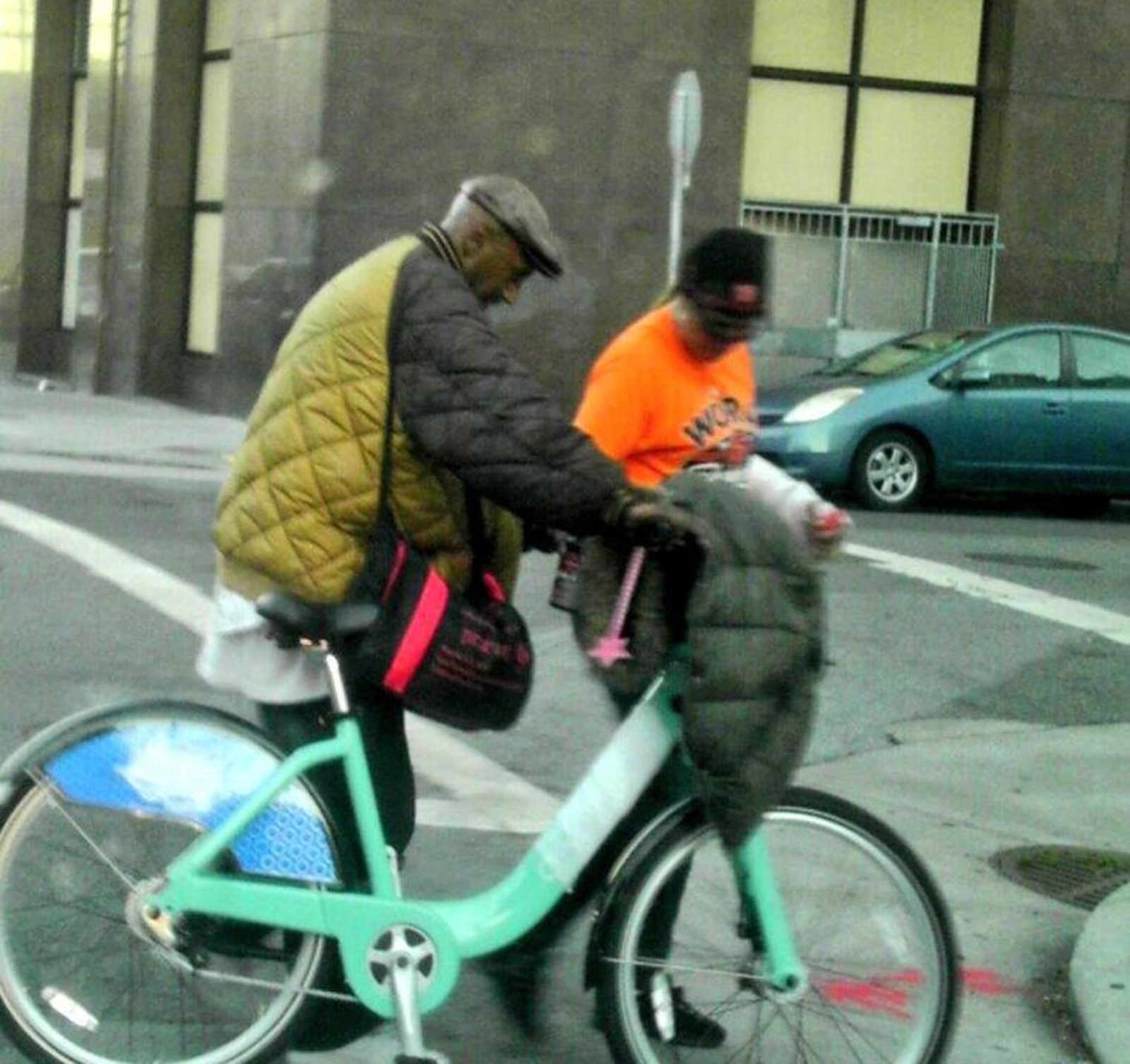 Ever since the Bay Area Bike Share roll-out plan was unveiled, Mission residents have been fussing about the program's absence in the city's residential neighborhoods.  But where's there a demand, there's someone willing to fill it, and one of our city's many bolt cutter entrepreneur's did that.
According to @SFPDBikeTheft, one such thief was spotted cruising Capp Wednesday evening with the 44-pound ride concealed with toilet paper (and what looks to be a magic wand):
@teen_archer at 25th and capp he covered up the bay area bike share logo w/toliet paper covered the front part of the bike w/ a jacket

— SFPD Anti Bike Theft (@SFPDBikeTheft) September 5, 2013
SFist adds that there there "no word yet on how the thieves managed to make off with the bike in the first place;" however, Officer Friedman of @SFPDBikeTheft indicates that Bike Share users are struggling to re-dock their bikes properly.
[@SFPDBikeTheft] [SFist]