Look, we get it: trashing Google Glass is played out.  Ever since a glass-eyed Joe Shuttlebus strolled into Shotwell's, San Francisco came together and decided that emaciated nerds who motion like Cyclops to read text messages are the epitome of Valley hubris.  We had our laughs, scoffed at the price point, quickly conceded we'd like to try them on someday, and started to move on.
Then someone had to do this: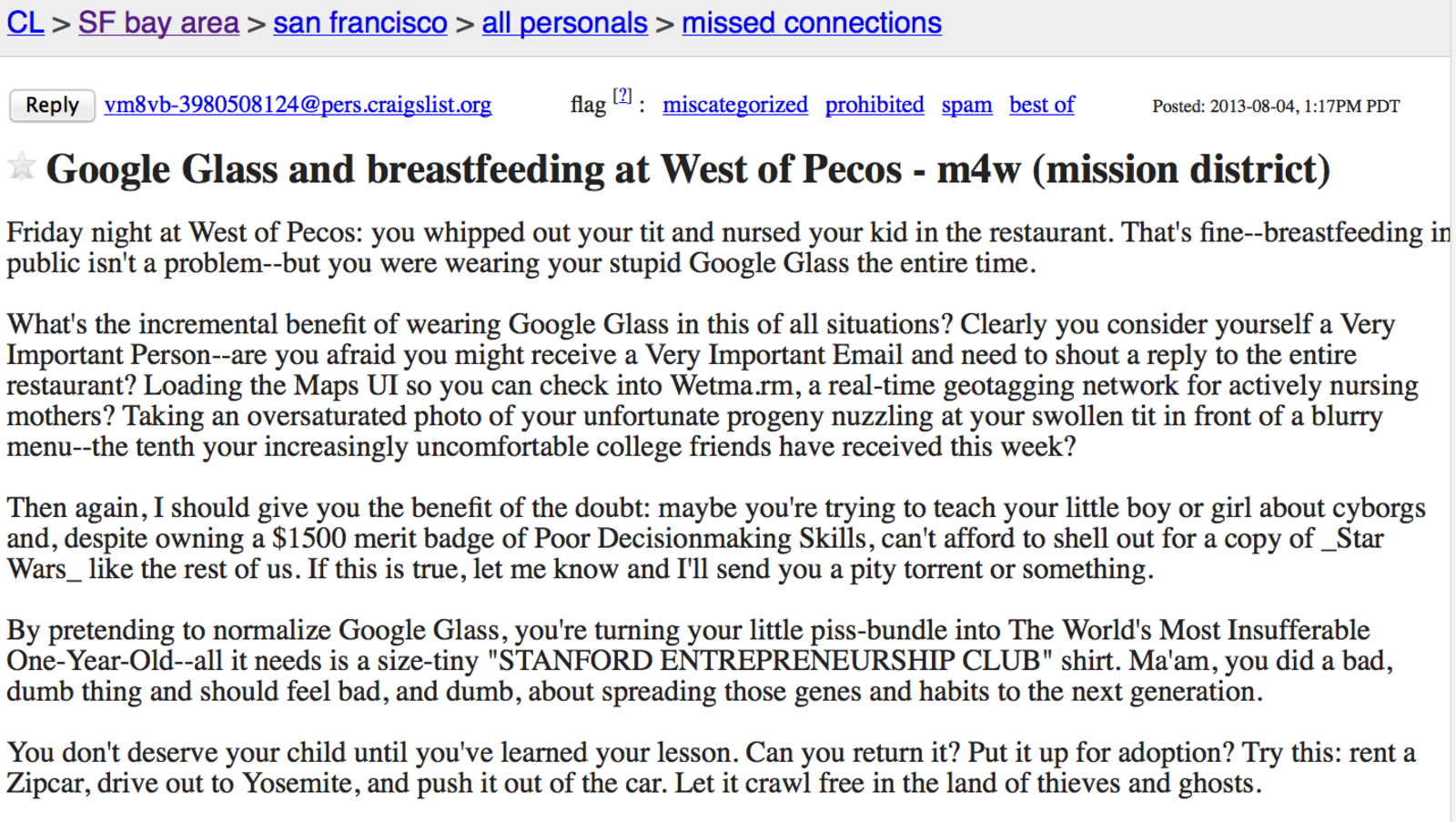 Yeeeee-ikes.  Someone would eat at West of Pecos and still feel responsible breastfeeding their baby while that sludge is passing through their body?