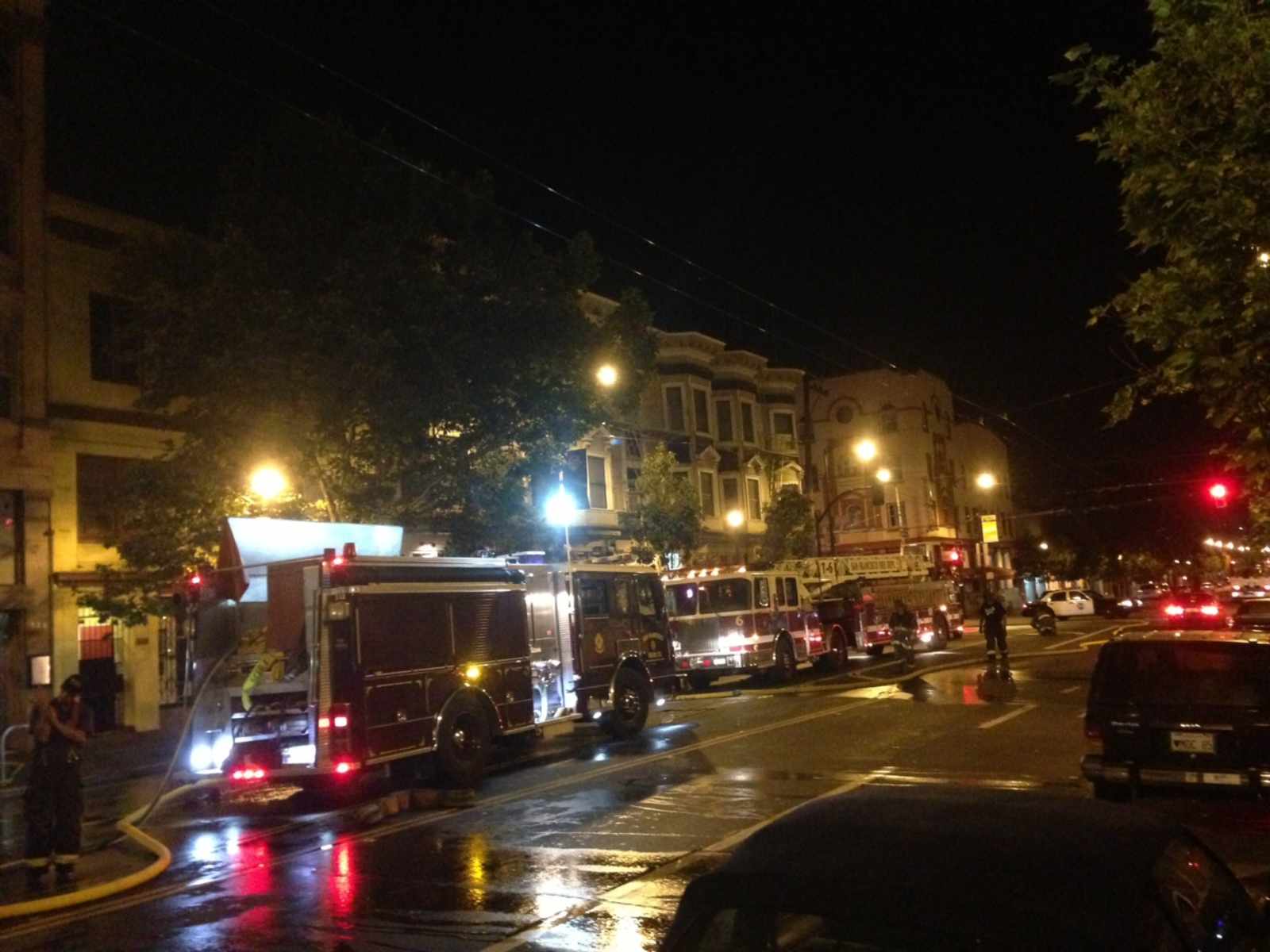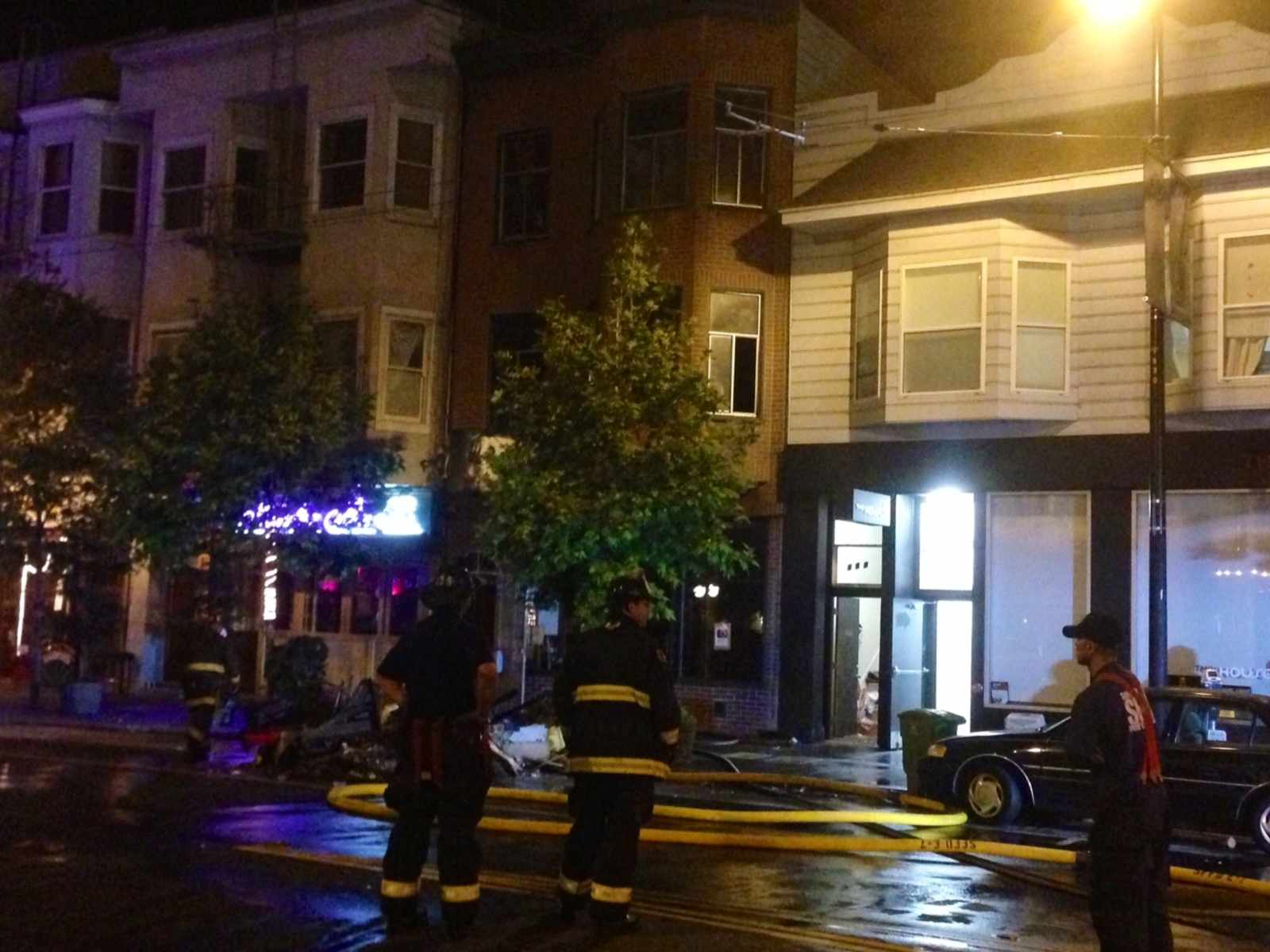 Early Saturday morning, a two alarm fire consumed We Be Sushi, Thai House 530, and other neighboring apartments on 16th and Valencia.  A building neighbor, Jeff, filled us in on what happened:
There was a HUGE fire right behind my place this morning.  Three stories, two buildings went up and are totaled on Valencia.  My whole place smells like burnt wood, but is fine.

We Be Sushi is torched, looks like Thai House 530 is okay.  Also, looks like Blondie's is (unfortunately) okay as well.
Jeff emailed us again a few hours later with a further update:
Thai House: not okay.  My buddy there just took me though and I saw all the damage.  They're going to be closed for months, if not forever because of water damage.  Looks like firefighters contained it to those two buildings though.
No more details appear to be available at this time.  We'll update if we hear more.