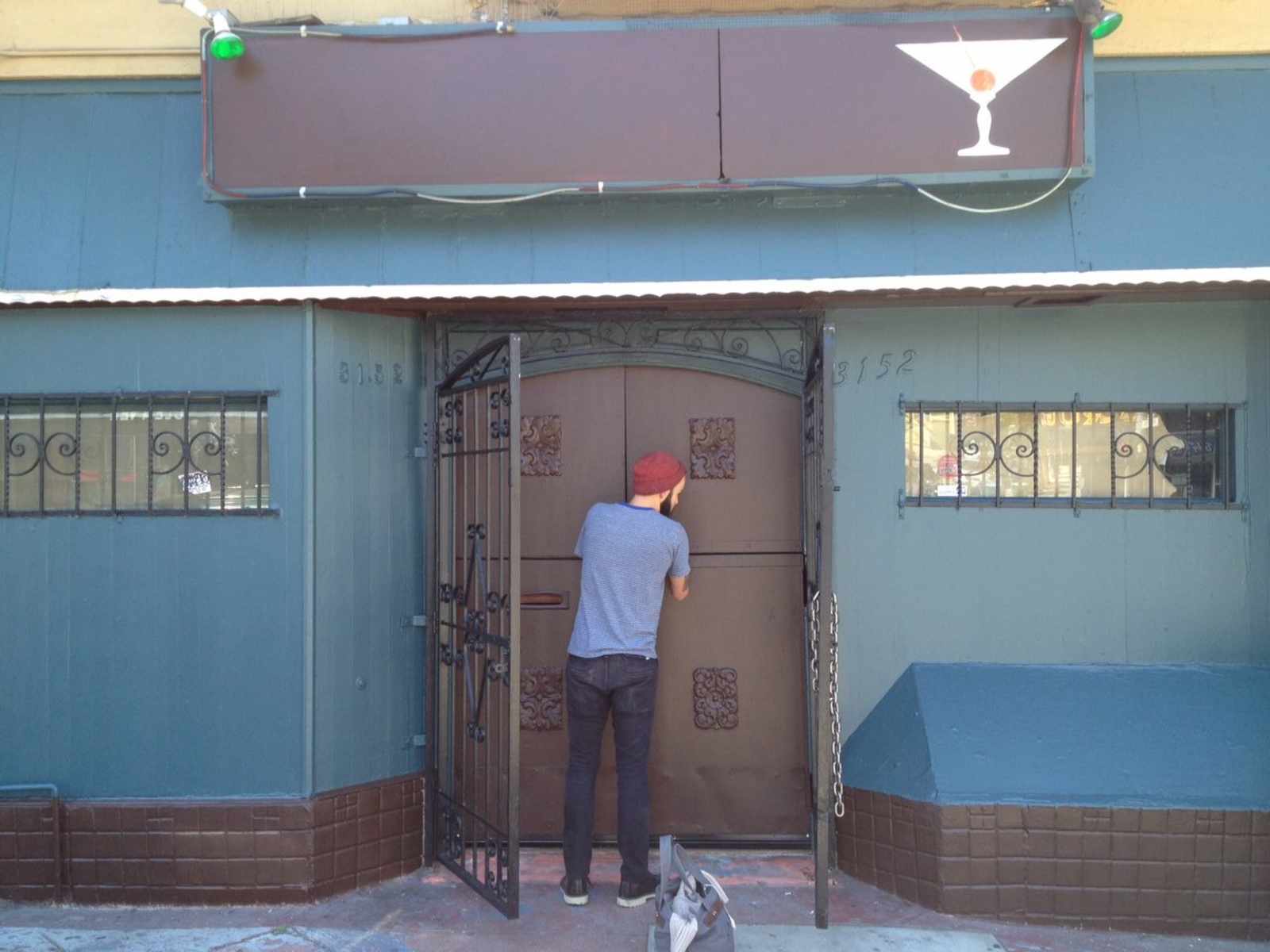 The closure of Nap's 3 certainly was a bummer.  We always loved the ceaseless weekend train wreck of a karaoke night hosted by Nap himself, and squandering away a warm-ish summer night on their back patio has led to many fine memories.  But while we loved Nap's, the new occupants of That Bar Next to El Rio are giving us something to look forward to.
Virgil's Sea Room is the name, and it's being opened by Hard French DJ Tom Temprano, Lexington Club owner Lila Thirkield, and Nickie's bartender Gillian (as Tom tells us, "I can assure you our Guinness will be properly poured").  Hard French and Tom's other DJ nights will be staying put at El Rio—Virgil's is just where he'll be slangin' drinks on nights off.  As he puts it:
I've always been really interested in the opportunity to own a space and this was a great opportunity to work with fantastic people. Plus, I am in love with the neighborhood — I actually live a couple blocks away and so it's a magical fit.
But the best news? Virgil's will be keeping the karaoke nights going, and they're hoping to have Nap come back to host regularly (no word if they'll keep lousy karaoke equipment we often blamed our frightening Tina Turner renditions on).
As for the back patio, they won't be able to open it at first because of permitting issues [Edit: permitting issues are not to blame for the late patio open], but they're working to snuff and open eventually.  For now, they're focusing on fixing up the front of the house, which apparently needed some repairs.
Tom tells us they hope to open ASAP, so be on the lookout.