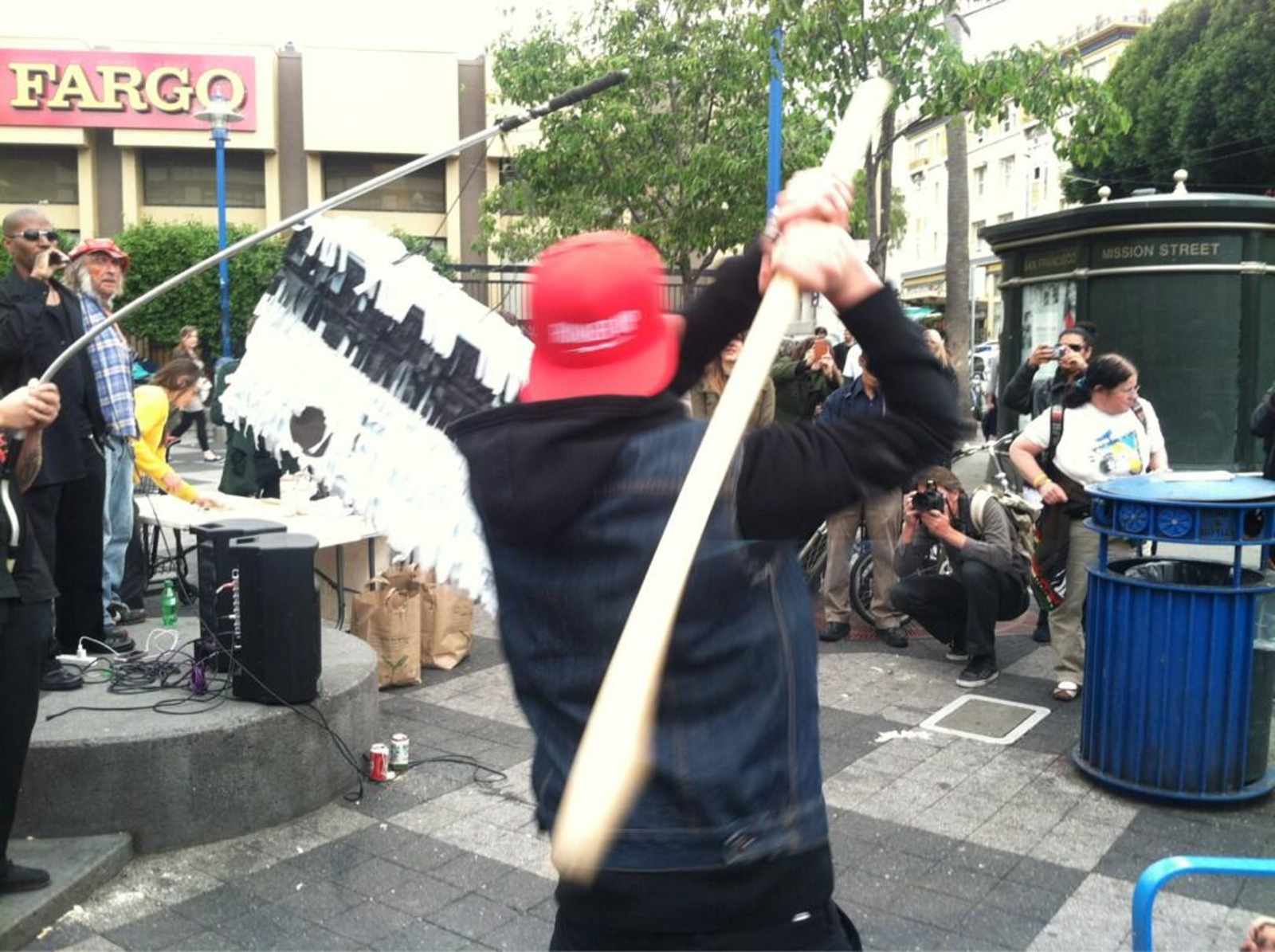 After much hype from the neighborhood's anti-capitalist sect, I expected the so-called anti-gentrification block party to be somewhat of a show.  Instead, all that could be found around 2:30 in the afternoon were roughly 30-40 people surrounding an open-mic, a dozen or so taking advantage of the free food situation, about a million cops stationed around the neighborhood, and no visible smashings of the Google Bus piñata.  The scent of sage was strong, but the revolution was falling short.
Eventually, the victims did string up the piñata to a makeshift fishing pole and beat it mercilessly.  But all that fell out was anticlimax, as soon after SFPD rolled in and busted up the party.
Anyway, I was really hoping someone would Vine this, but this twit pic will have to do.