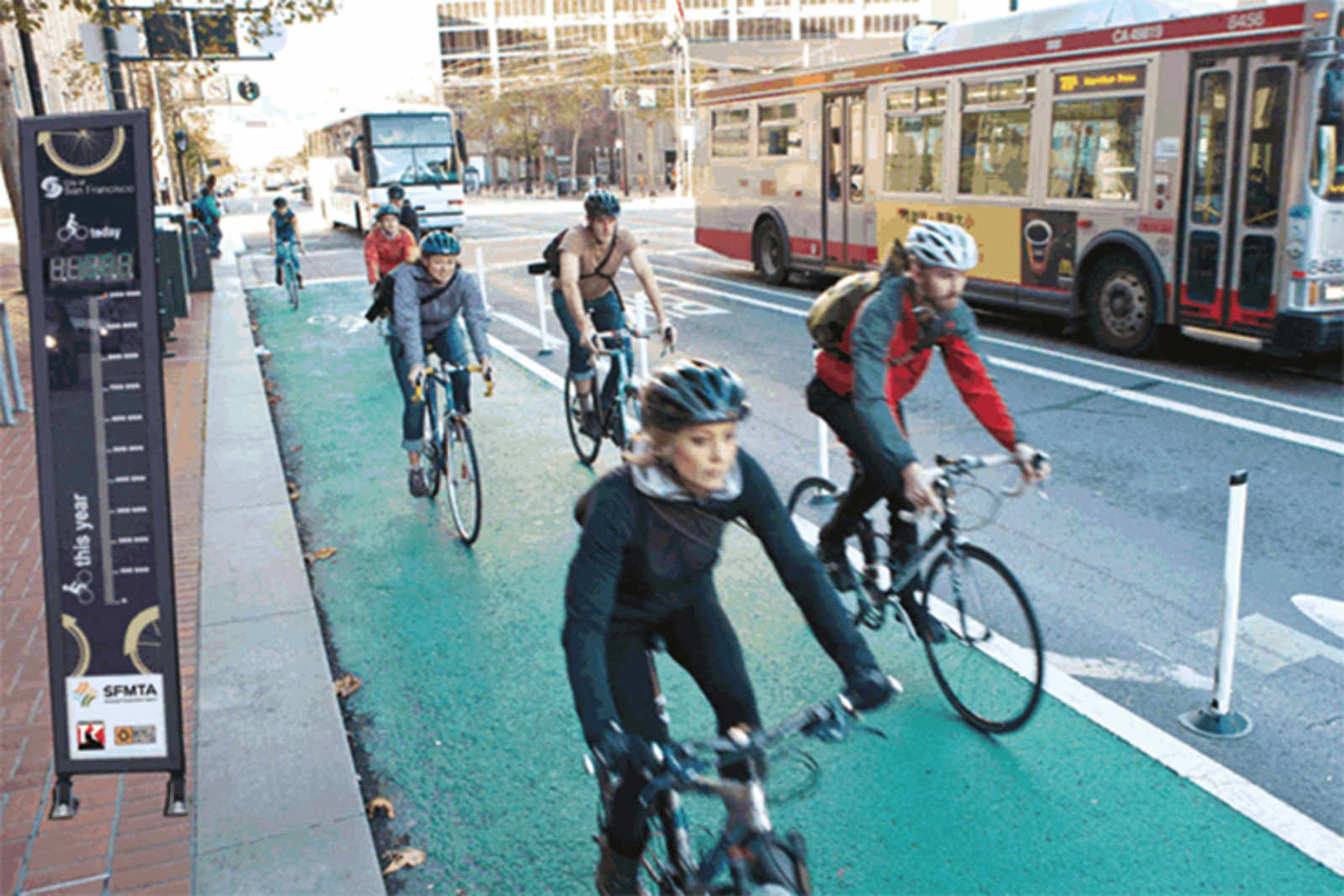 Proving that San Francisco still fetishizes the throwback stylings of Geocities-era hit counters, the city is installing a real-time bike counter right on Market Street.  From the SF Bike Coalition's press release:
More people are biking in San Francisco than ever. Just how many more? We'll soon know — on a daily basis. Today, the San Francisco Municipal Transportation Agency Board of Directors publicly announced that San Francisco will receive its first automated real-time bike counter, to be installed on Market Street.

The new automated bike counter, also known as a bicycle barometer, will be installed on the sidewalk on the south side of Market Street between 9th and 10th Streets and record all bikes heading eastbound. Counts are visibly displayed, showing daily and annual compilations.

"The bike counter will underscore the huge and growing number of people biking on our city's main corridor," said Leah Shahum, the SF Bicycle Coalition's Executive Director, who helped find sponsorship for this project. "Market Street is already one of the busiest bicycling streets in the country with very little dedicated bike space. It will be exciting to track further growth as we focus on improvements to Market Street to boost access to jobs and a stronger economic vibrancy in San Francisco."
While it's not totally clear how this will underscore the city's cycling boom—since the signage is bit too small to be seen by cranky motorists, which are the real problem—everyone does love stats and gadgets.  And when this is installed in early May for a Bike To Work Day transparent statistic celebration, fellow cyclists will be able to drop our jaws at just how many people ride their bikes on warm days.
All this needs is a prosthetic hand to high-five as we ride past.
[SF Bike]