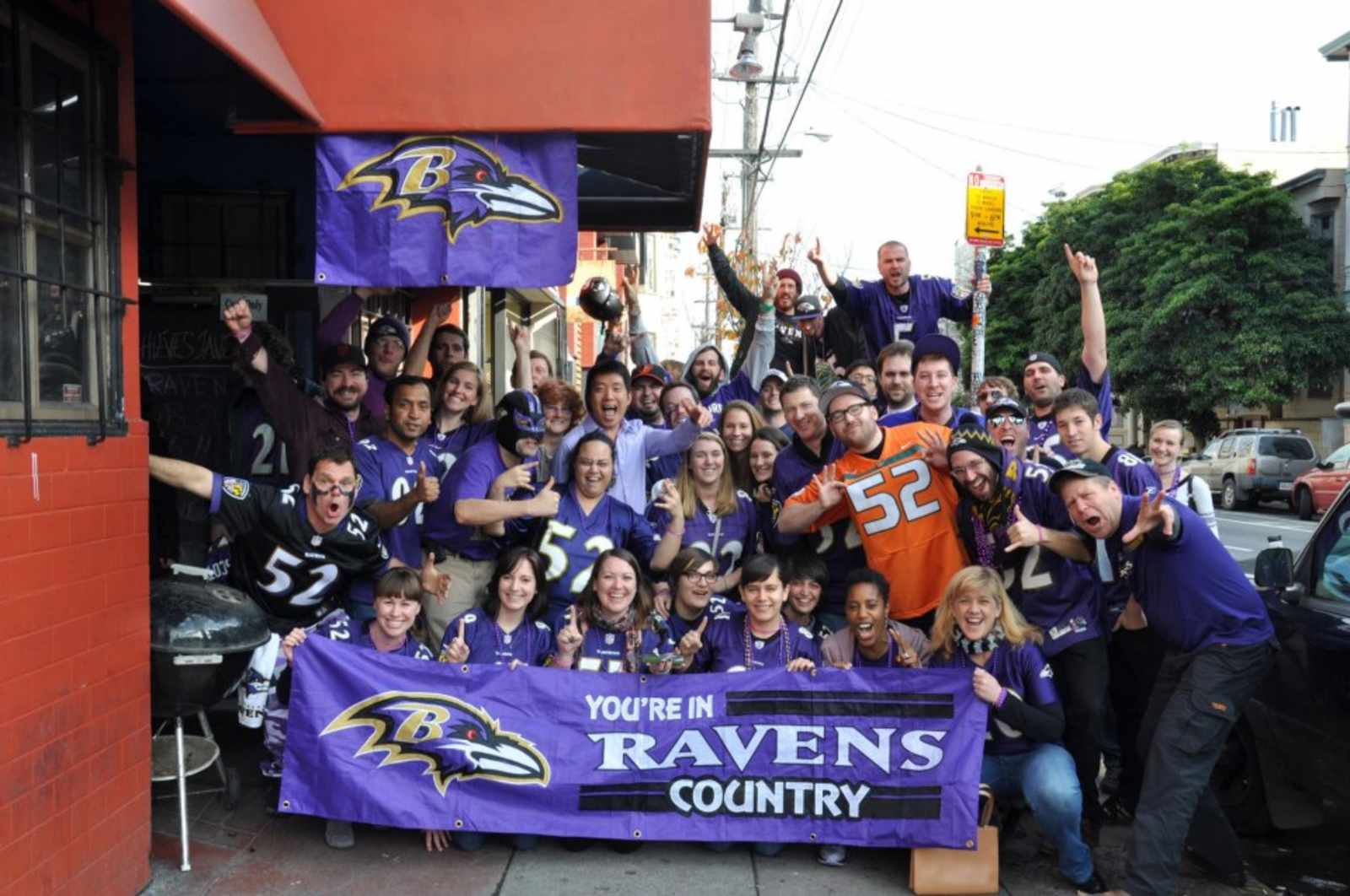 Because even Ravens fans need a place to watch the game, Dear Mom had offered to host the Ravens In The Fog's viewing party.  However, under pressure from SFPD, they were forced to cancel the party:
To all Foggers planning on attending Sunday's Super Bowl game, it is our deepest regret to inform you that our event has been canceled.

Due to the increasing size and exposure of our event, The San Francisco Police Department has heavily urged Ravens in the Fog and Dear Mom to cancel the event in-light of their concern that they can not guarantee the safety of those in attendance. We had been working with the SFPD up to this point to advise on security related matters; and up to this point, we collectively felt we had taken ample precautions.

Ultimately however, the case they made was too strong to ignore, and we had to make a decision that wasn't easy… and quite frankly, tore our hearts out. But as we've said before: one of the core pillars of this group is "family", and we will not gamble with the lives of this family.
Dear Mom will also be completely closed for the Super Bowl.  Sorry guys.
[via Chris Roberts]