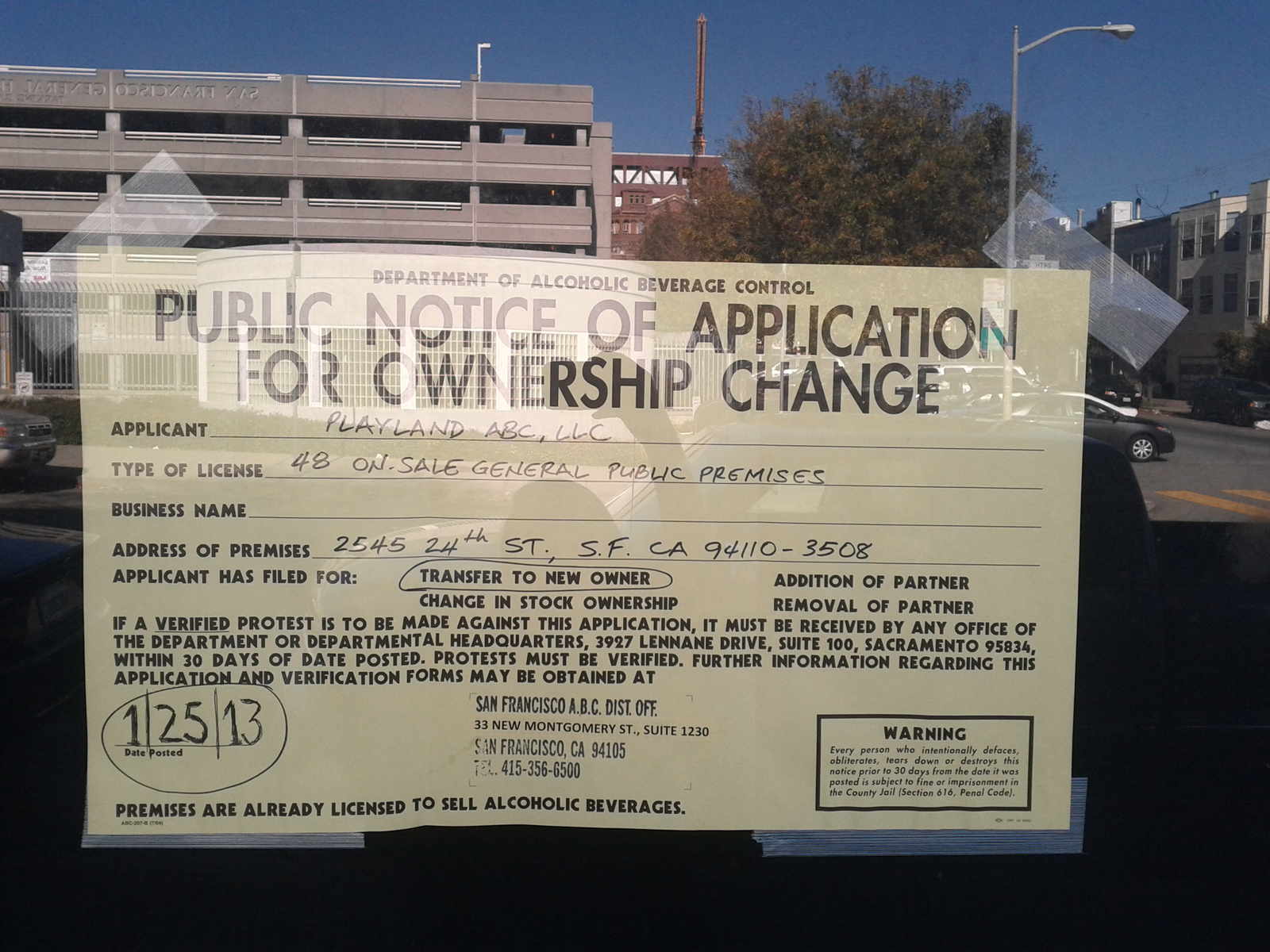 Jack's Club, the once beloved karaoke dive has been on the decline for some time now.  After instituting a rather sketchy cover "donation" and raising drink prices, DJ Purple, the bar's spirit animal, left for better lubricated pastures.  The bar hired some scabs, but the karaoke experience was never quite the same and the crowds rightfully trickled off.
And that's when they stopped selling mini-pitchers of Busch.
So it came to little surprise to hear over the fall that Jack's—and the entire building along with it—was sold and subsequently closed on the New Year.  Many had hoped the new owners would breathe some life into the place without changing its fucked flavor, but those hopes are looking particularly grim as UA reader Jackoff tips us off that the new owners are none other than Polk Gulch's Playland.
Playland, of course, is a bar that neither you—the dear reader—nor I have ever stepped foot in, so perhaps it's unfair to preemptively write-off whatever is to come.  But considering Playland is a nightclub and "whimsical cocktail bar" that caters to the rotten Polk Gulch crowd, the future is suspect.
That said, Playland offers $200 Jameson bottle service, so I'm sure they'll fit right in.