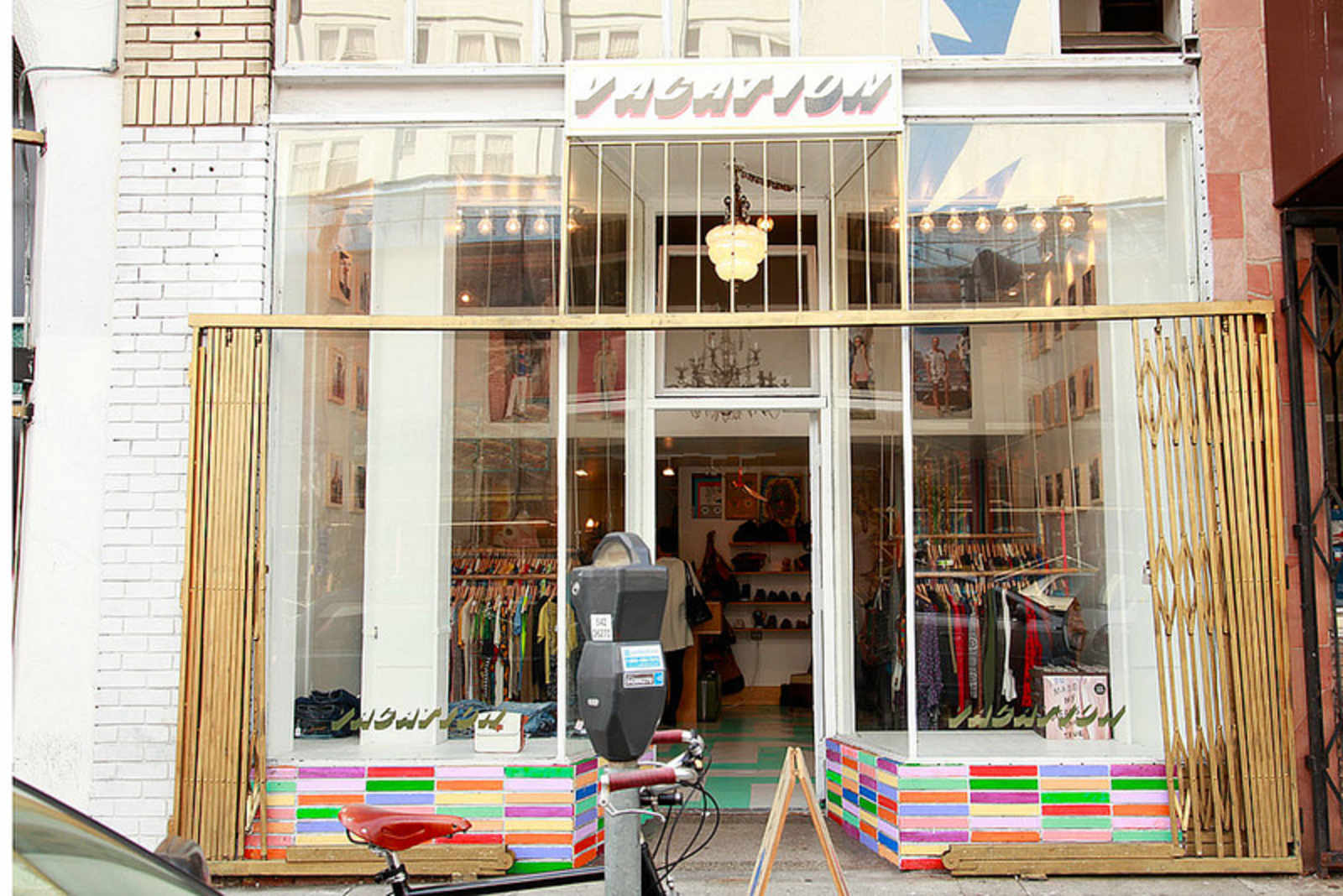 Does the North Beachification of the Mission leave you feeling bummed?  Do you find your mind wandering to Oakland as you walk down Valencia?  Do you miss the glory days of the 1970s when you were just a wide-eyed spermie kicking the tires in your daddy's crotch beans?  Well, noted combination Tenderloin slumlord and alt blogger Randy Shaw has the up-and-coming neighborhood just for you!:
Walking by the restaurant row of Mangosteen, Bodega Bistro, Red Crawfish, Lee's Sandwiches and Turtle Tower between Eddy and Ellis in the Tenderloin's Little Saigon district, one suddenly comes across a vintage clothing store that looks like it arrived in a time machine from the Mission District of the 1970's. Located adjacent to the future new home of Turtle Tower, VacationSF at 651 Larkin is an example for the creativity that can emerge when an innovative Tenderloin resident decides to open up a business in their own neighborhood rather than in more upscale surroundings.

Proprietor Kristin Klein "loves the Tenderloin," and since opening her store last June has found many positives about the neighborhood that others overlook. Klein sees the Tenderloin as "more of an anything goes neighborhood than the Mission," a feeling that enables her free music shows to attract between 100-200 people without complaints.
More upscale surroundings? Well, yes Randy, the Mission is certainly more upscale than the corner of Twerkin' and Lurkin'.  But then again, our neighborhood hasn't been held down for 30 years by shady crackhouse landlords who fill the streets with diseased individuals rather than help them.
Just sayin'.