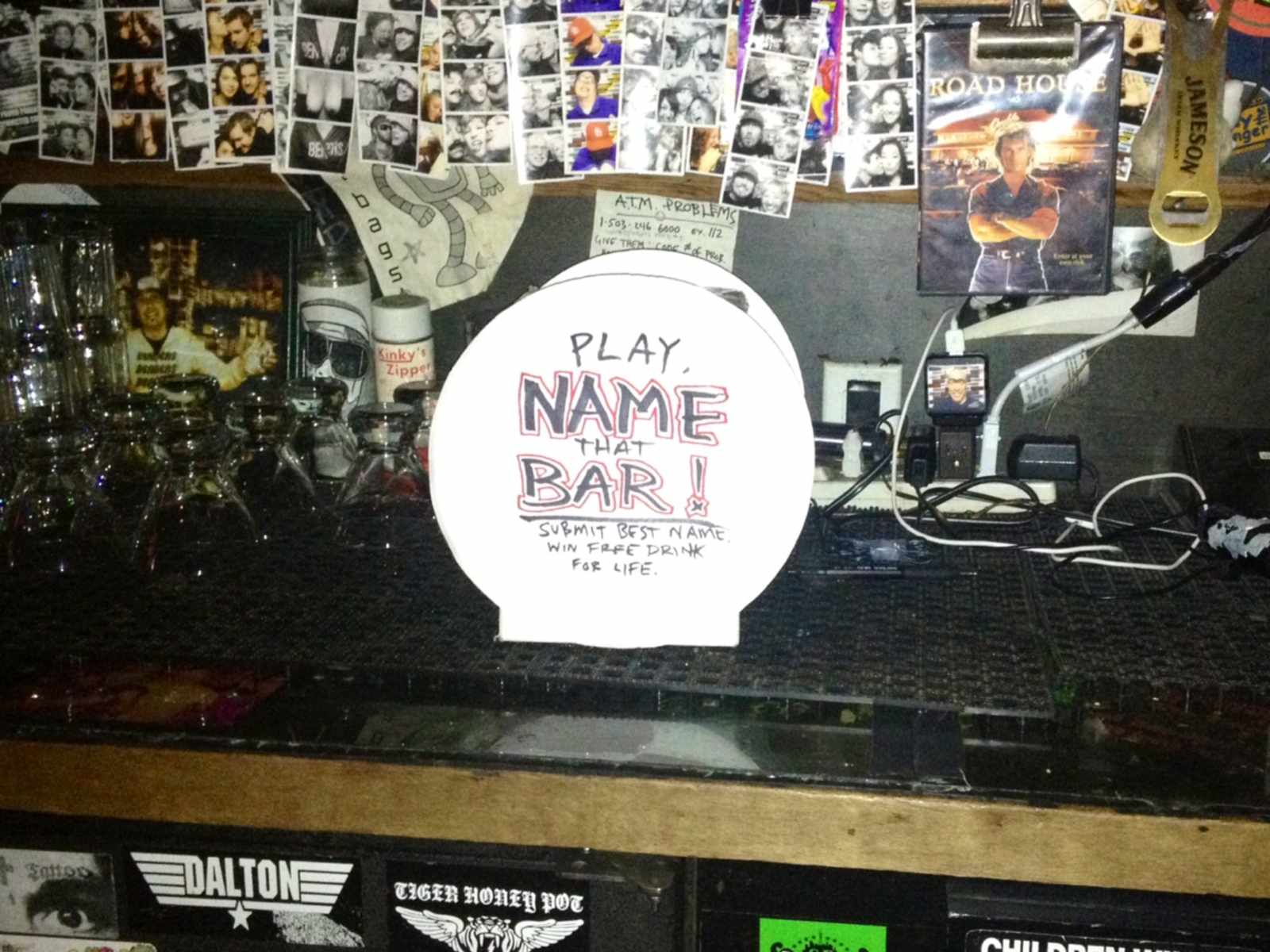 As you might have heard, the folks behind the bar at Bender's bought up The Deco Lounge in the Tenderloin as the divey gay bar was going out of business.  The Bender's guys already know what they're going to do with the place: they're moving away from the live music and DJs and turning it into a "cocktail bar" (which, given that it's Bender's, we cannot imagine will be a classy joint).  However, they still don't know what to call it.
They had a few good ideas, but none of them stuck.  A few of us tried to convince them to call it "Benderloin," but they didn't find that name as amazing as we did.  So they're turning it over to the larger Mission brain trust to figure it out.
However, there's more on the line than the satisification of finally having one of those "killer" bar names in the back of your head put to good use: whoever gives them the best name gets a free drink everyday for life.  Which, honestly, is much more generous compensation than anyone should expect for drunkenly scribbing down lewd bar name.
(Oh, and I already stuffed the box with "Cock & Tails," "Bert & Ernie's," and "Sacrifice," so you'll have to be at least that creative to win.)