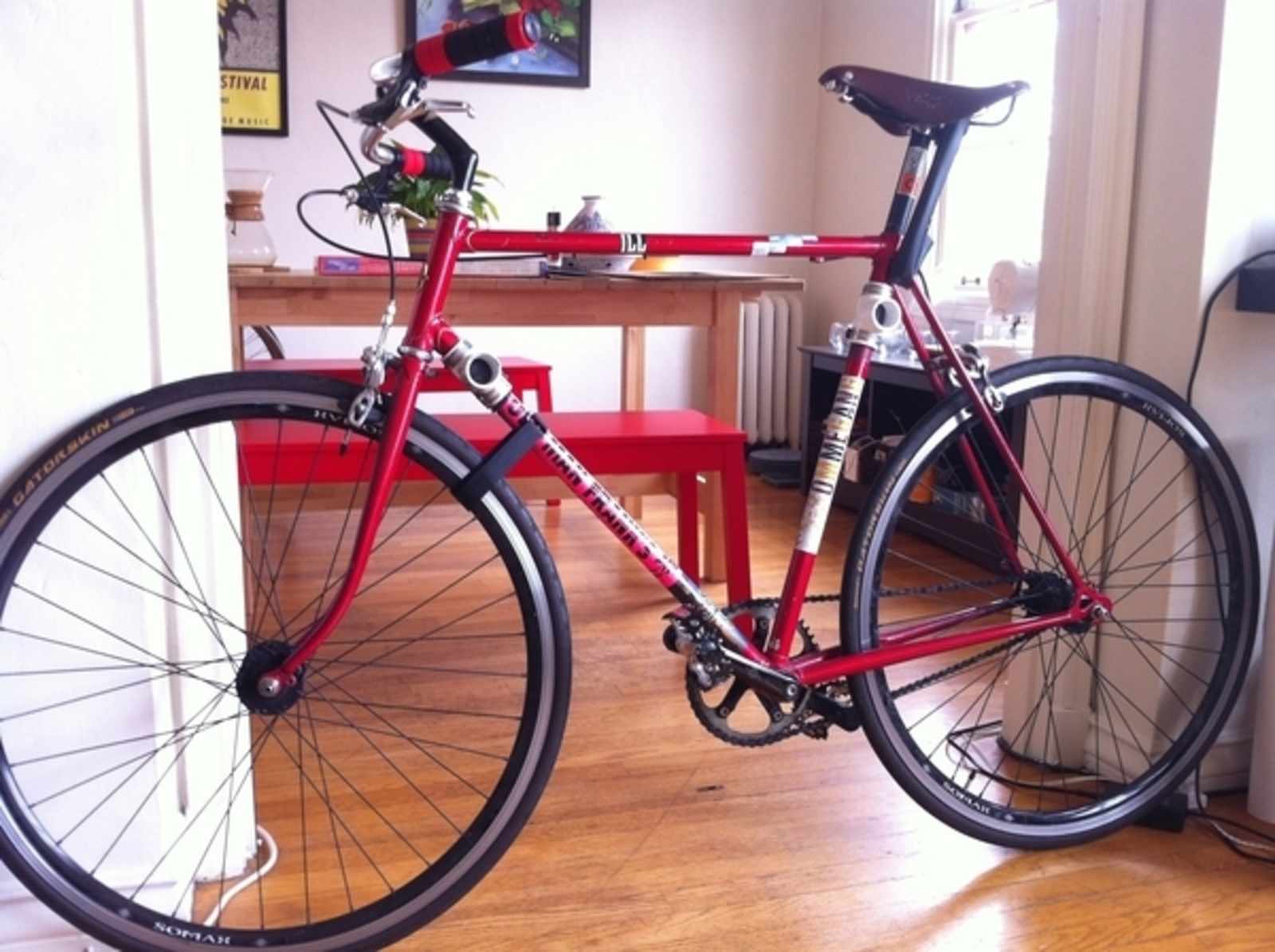 We all know better than to leave a bike unlocked while it's perched atop a Muni bus's bike rack—especially while the bus is creeping down Market Street—but allow Doug's experience serve as a cautionary tale in case anyone has been lulled into a false sense of security:
I was enjoying some after work drinks on Election Night when I decided I had one too many to safely ride my bike home. I put my bike on the front rack of an outbound #71 at Market and 2nd, and took a seat on the front of the bus. I was on the sixth seat back, and had a decent view of my bike. The next stop was Stockton and we pulled up to a red light. As people were boarding the bus I had my head down until the driver called out that someone was taking my bike. By the time I stood up my bike was gone. I ran off the bus and headed back down Market assuming the thief was riding off in that direction but I couldn't see anything among the lights of Market Street rush hour traffic.
Bummer, Doug.  And if anyone spots a red singlespeed rigged up with surfboard rack mounts, do let him know.