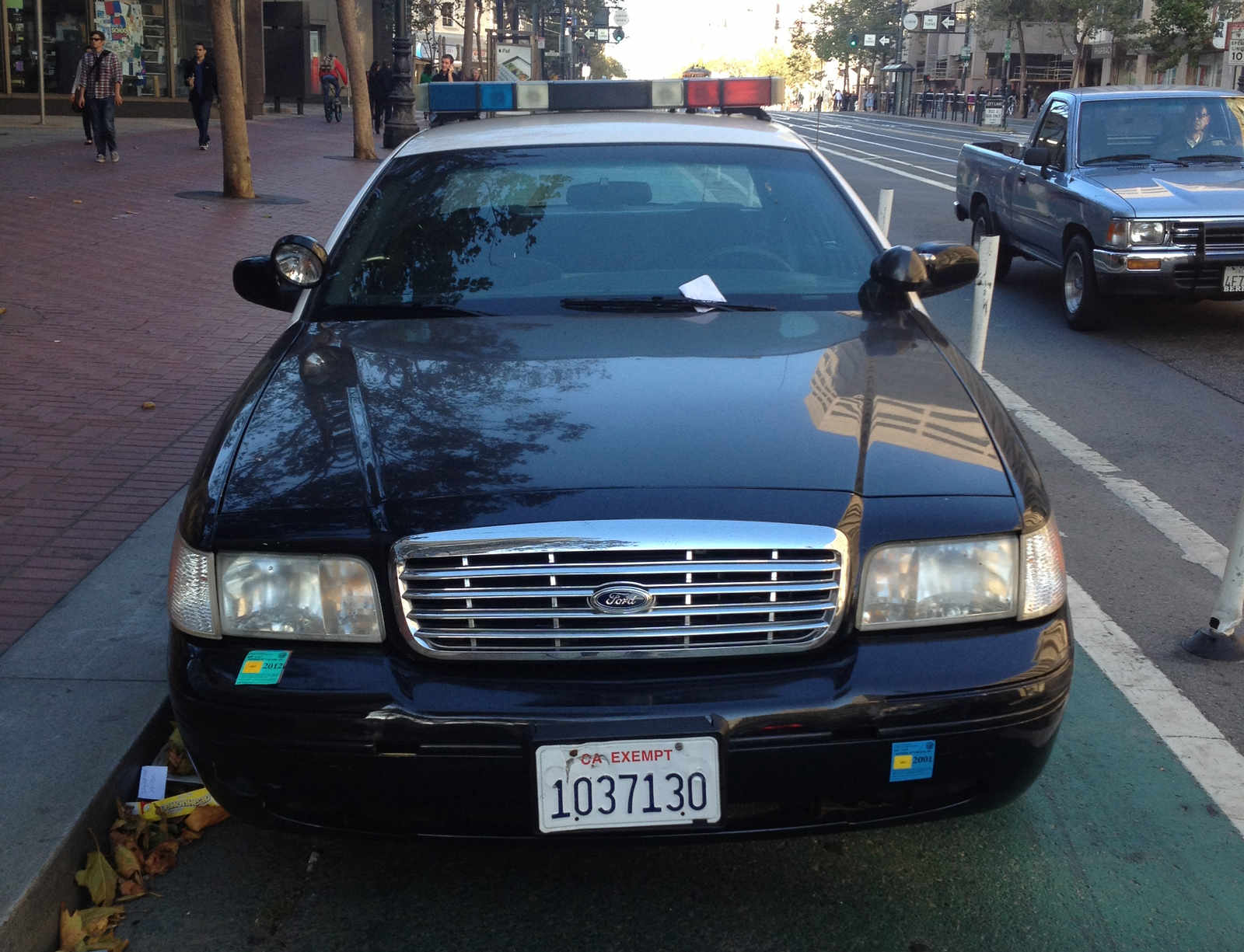 That's what I looks like, right?  This officer's cruiser, notorious for parking in this same spot along the Market Street bike lane almost daily, has been finally dealt some justice for abusing privledge?
Turns out the officer is just covering his ass—placing a false ticket on the windshield hoping that DPW won't actually ticket him (and so cyclists won't bash his windshield in).  Timothy Mendez knows his trick, "That dude puts it there himself. Keeps it up in the visor."
At least he knows he's breaking the law?
[via Aaron Durand]