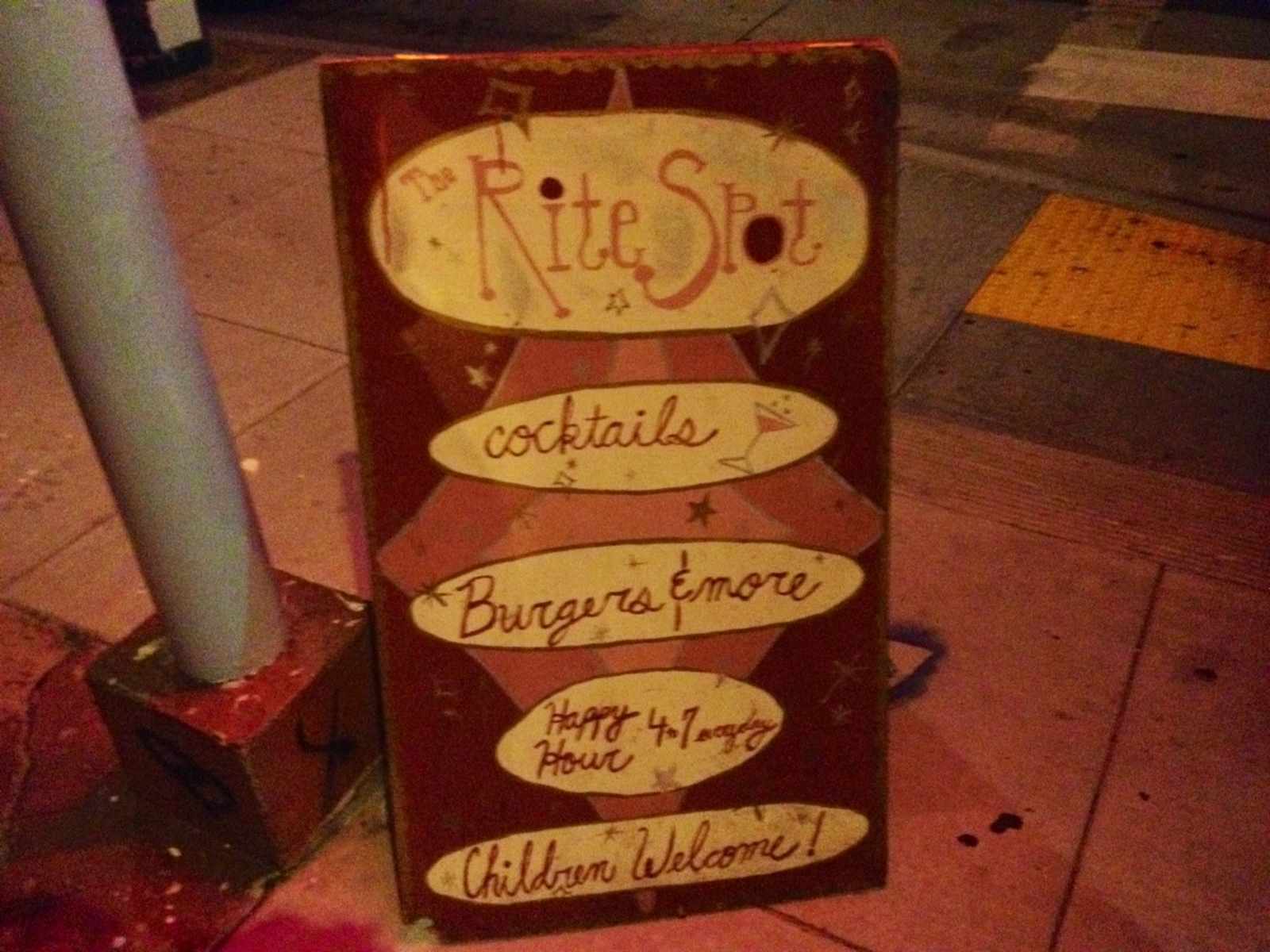 As we first learned last fall, the Health Department decided they were sick of the roachs and rats that had become regulars at The Rite Spot and shut the place down.  Despite being closed for 9 months, leading some of us to doubt it would ever return, the bar quietly reopened Tuesday night.
Fortunately for us, the bar hasn't changed much at all: there is still a piano player filling the place with tunes, the drinks are just as cheap as they ever were, the food is still reasonably priced and of unexpectedly decent quality, fries continue to be served in red plastic trays lined with fancy doilies, and the space itself looks completely the same.  Even their Funny Shits comedy night is returning on Sunday.  The only real noticable difference were the floors were no longer moving and the bathrooms are completely redone.
It nice, as always.  Do check 'em out.