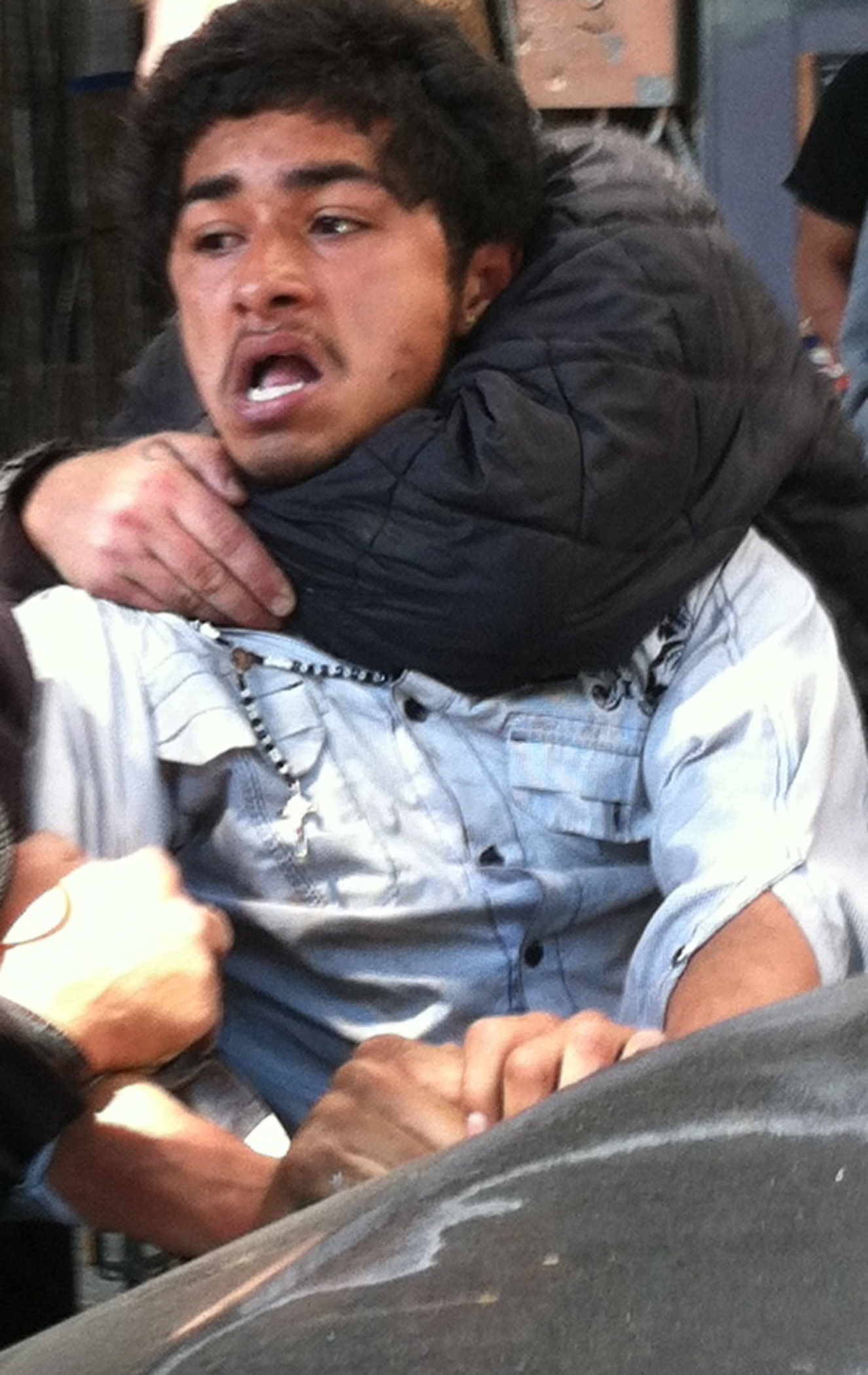 UA tipster Mike was on the scene at Haus on 24th earlier today when a laptop theft victim caught the thief and reclaimed what was rightfully hers:
Check out the attached photo to see what expression a low level Mission thug makes while he's being held down by regular neighborhood folks on the sidewalk after stealing a laptop from Haus Coffee.  This chump made it about 5 feet before being tripped by the victim then pinned up against the car in the photo while everyone else on the sidewalk called the cops.  He was arrested a few minutes later and the DA will likely be looking at charges.  This all happened about 2:10 pm today.

I saw the whole thing go down as I was sitting right next to the table the laptop was on which was right next to the door.  Absolutely zero chance this knob is not the guy who did it.
We should note that there has been an uptick in these thefts lately, with (according to the Valencia Merchant's Association) criminals looting employee's personal belongings (and cash and merch) at Harrington's, Public Bikes, the gallery at 973 Valencia, BelJar, Serendipity, and Dema over the past few weeks.  Not necessarily related, but be sure to keep your head up.