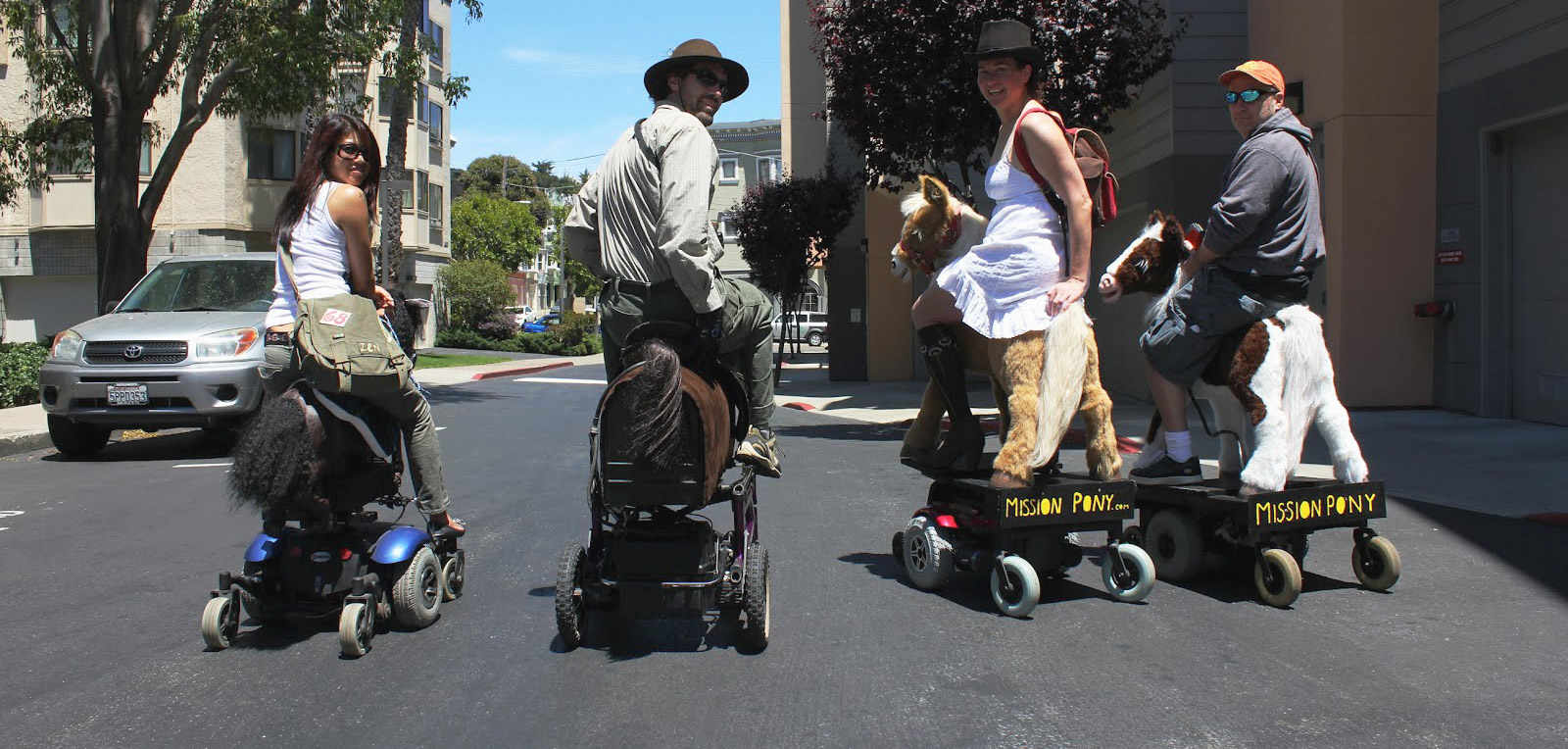 As you may remember, a herd of motor ponies was spotted a Sunday Streets a month ago.  Turns out this wasn't a fluke Burning Man art hellhorse test drive, but rather the realization of Mission Pony's quest to "bring horses back to the Mission District":
Not so long ago, El Camino Real — the Mission Trail — brought people to San Francisco on horses.

Mission Pony aims to help people relive those olden days in a thoroughly modern — and totally fun — way.
Their thoroughly awesome website says they are in the midst of "building and plotting," so I guess we can expect more of these beasts to hit the streets soon.