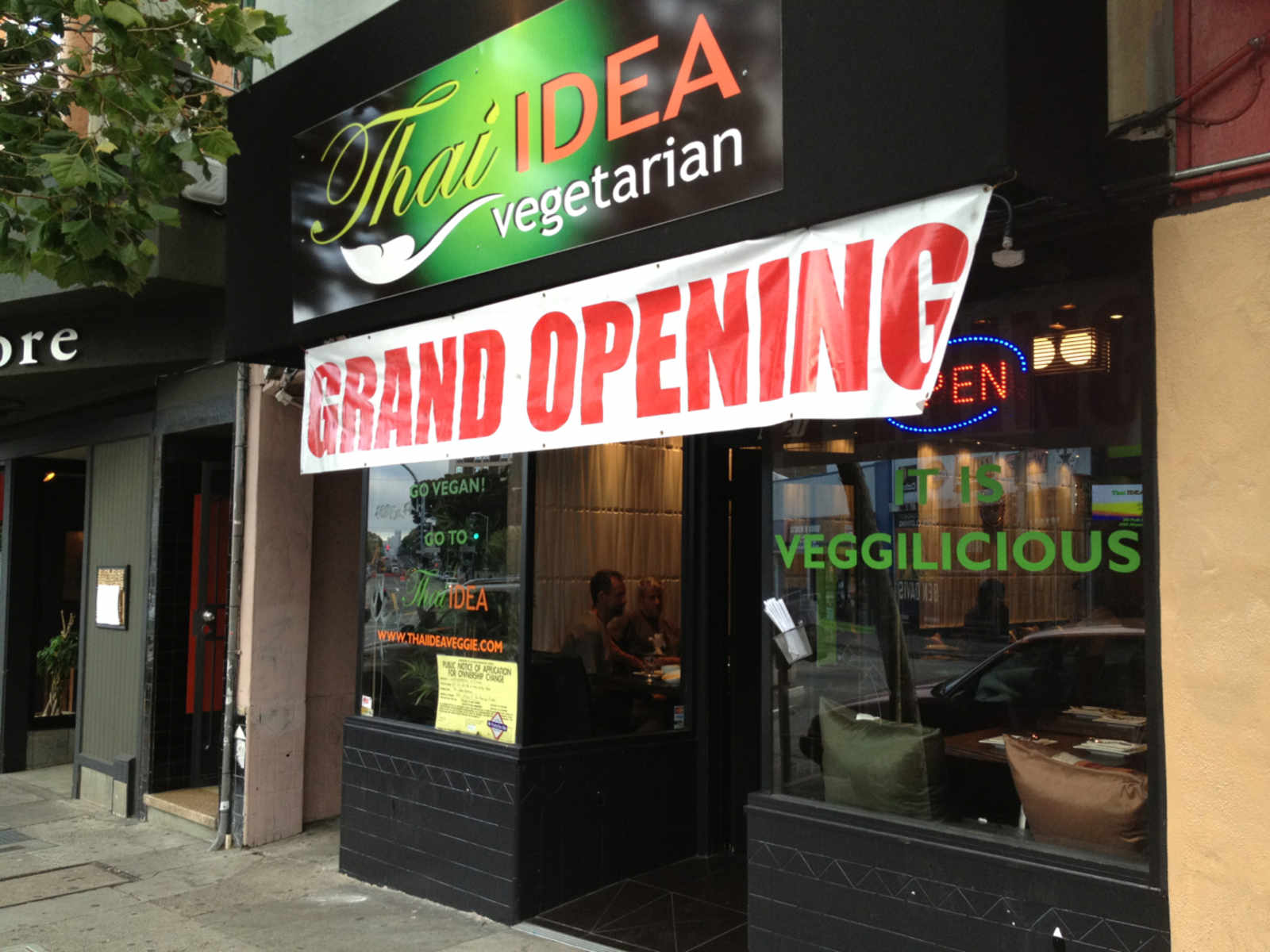 This is the exterior of Thai Idea, the latest restaurant to open in La Lengua, right next to The Knockout.  I know what you're thinking, "Thai Idea?"  I know I know, it's a shit name.  And the "IT IS VEGGILICIOUS" signage?  Also a touch lame.
But, marketing blunders aside, this place is good.  Not just good, but good.
See, there aren't just that many vegetarian restaurants in the greater Mission District.  There's Herbivore and Gracias Madre, but they're "good" at best, "okay" if we're being honest.  And there's plenty of great restaurants with vegetarian plates, but they're usually limited in offerings and force you to settle.  So when a vegetarian joint opens that is actually good, we take note.
Their "wing bomb" is good as hell and, fortunately, doesn't give you explosive diarrhea.  Plus, they're easily better than the equivalent fake-chicken-on-a-stick appetizer at Golden Era in the TL.  The pineapple fried rice was also packed full of more particularly delicious mock chicken, and the rice itself was still good and moist unlike that of most of the other exceptionally edible Asian restaurants around.
The one drawback is the place is oddly comfortable (there are pillows everywhere), but when the most expensive dish tops out at $12 and the food is that good, it's easy to get past it.