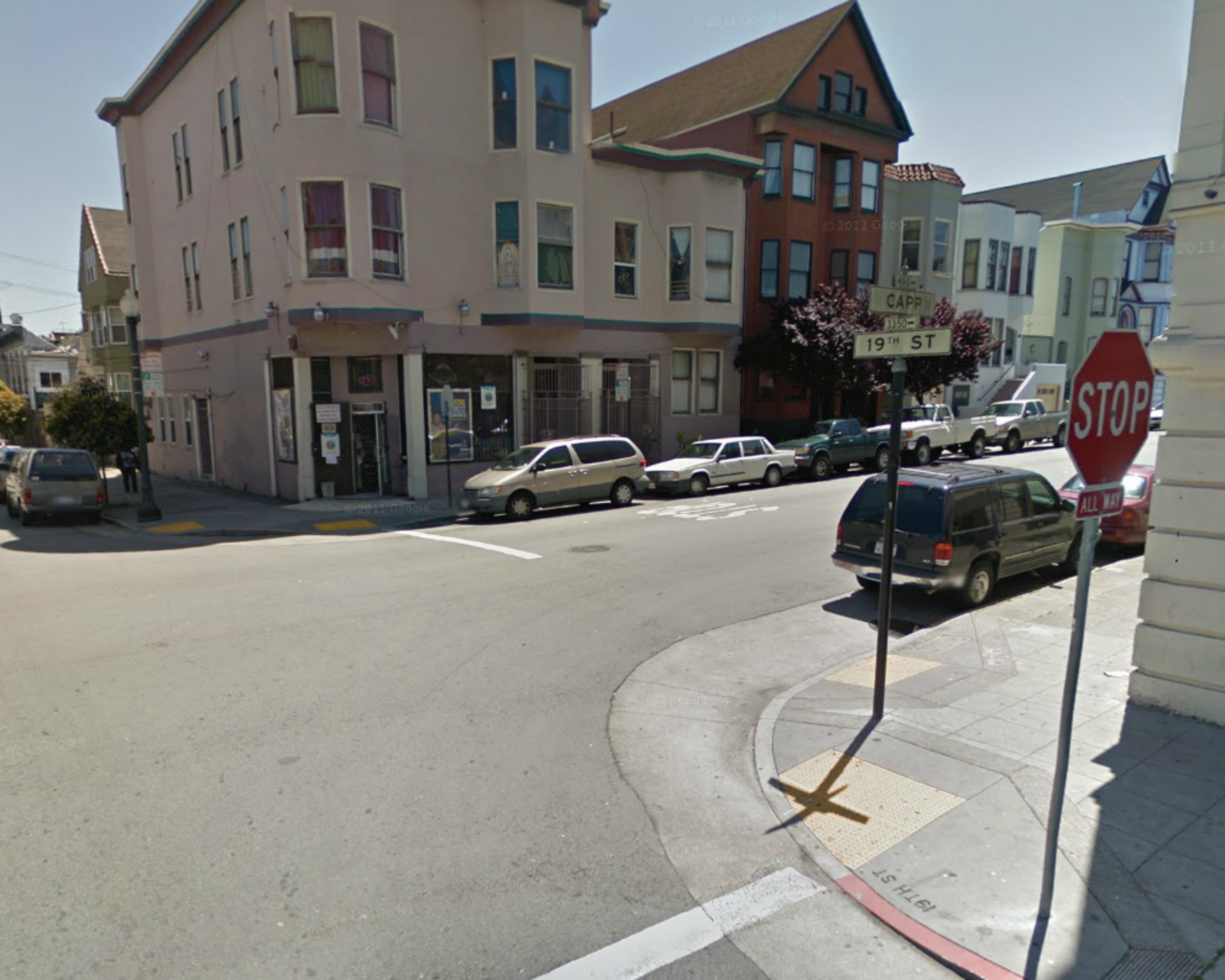 According to Reddit, there's a rapist out there:
One of my friends was VIOLENTLY ASSAULTED and RAPED by two men she did not know Sunday night at 19th and Capp. You wanna get graphic? I'm talking stitches in the cervix. With her permission, I've written to the two local mission blogs, asking them to publish this incident, but nothing.

Then today my friend saw two dudes walking down the street matching the descriptions of the attackers. One had scratches on his face that correspond with the attack. Two Hispanic men, between 20-25. One stocky, one lean, one with obvious scratches on his face.

Please help her out. Share this info. At the very least, maybe we can tell women in the area to be on the alert. Any other suggestions?
Note: Uptown was never contacted about this, but we will be sure update if we hear more.
Stay safe, everyone.
Update: Mission Local was able to interview the victim and get more information:
A 30-year old woman told Mission Local she was brutally raped near her house early Monday morning.

The woman was walking home from Bender's Bar on South Van Ness Avenue shortly before 2 a.m. on Monday when she was attacked from behind by two men on the corner of 19th and Capp streets, she said. […]

"I was heading home and two guys jumped on at me," she told Mission Local. "Two Hispanic men, one was a tall guy, one was short, it was dark all I could remember happening very quickly."

After attacking her from behind, the men dragged her to a nearby driveway on Capp Street where she was raped. She tried defending herself by punching and scratching one of the assailants.

"Both grabbed me a couple times, I hit one and they took me to the ground and there is nothing I can do after that." The two men also took cash she had on her, she said. [Read on]