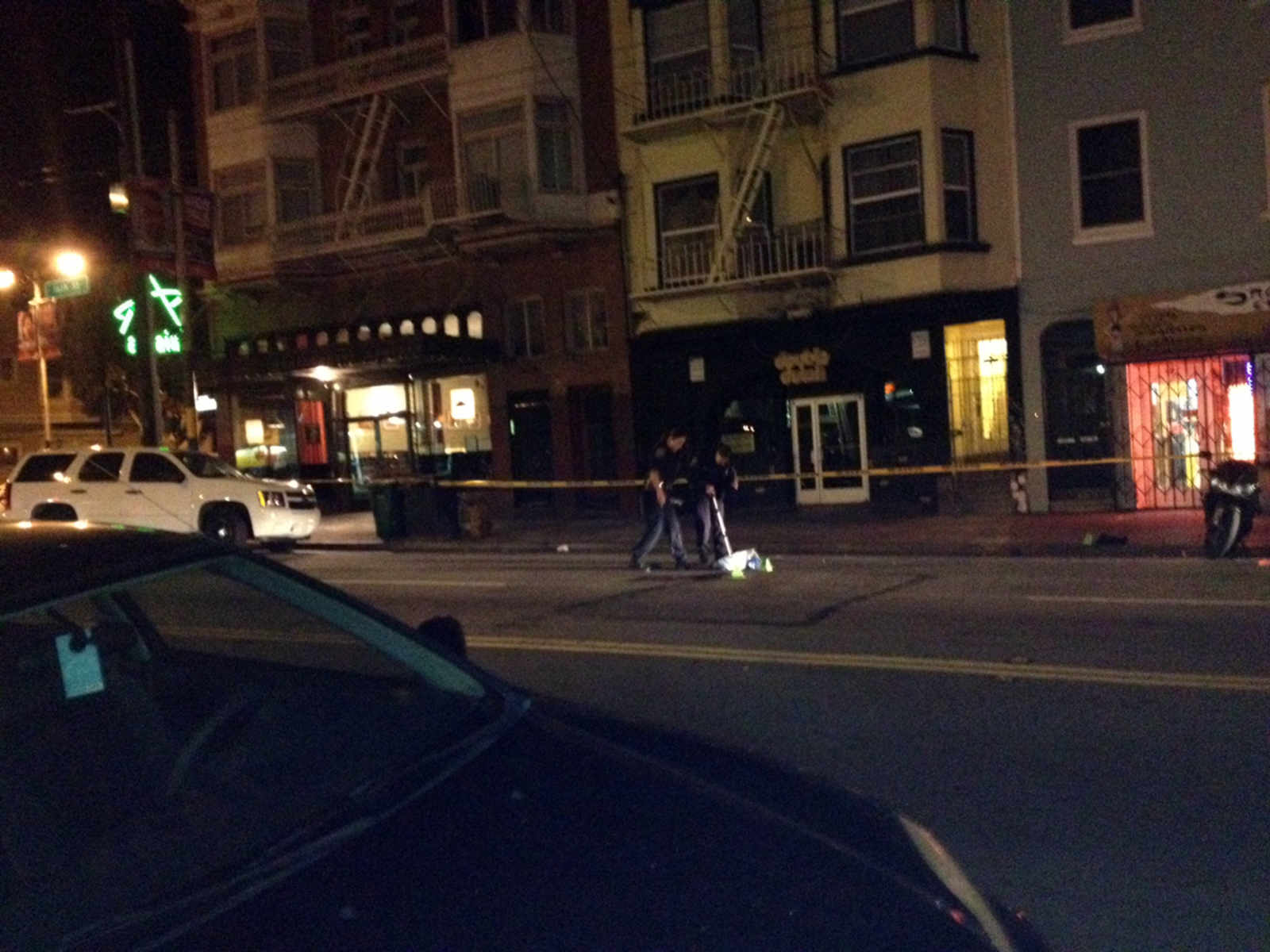 Late last night, patrons of nearby Kilowatt claimed to witness a "savage beating" and shooting outside of Double Dutch at 16th and Guerrero.  Supposedly, after beating the victim to the ground, one of the attackers pushed a 9mm handgun in his chest and shot him.
Here's what Mission Local had to say:
The man was shot at about 11:30 p.m., the officer said.

Police blocked of 16th Street between Valencia and Guerrero while they collected evidence. A pool of blood was visible on the pavement. Officers were still on the scene taking photos as of 3 a.m.

According to a witness who declined to give his name, the man was lying face down on the pavement while another man — presumably a friend — lay on top of him, crying.
ML reports, via an officer on the scene, that it "was not fatal."