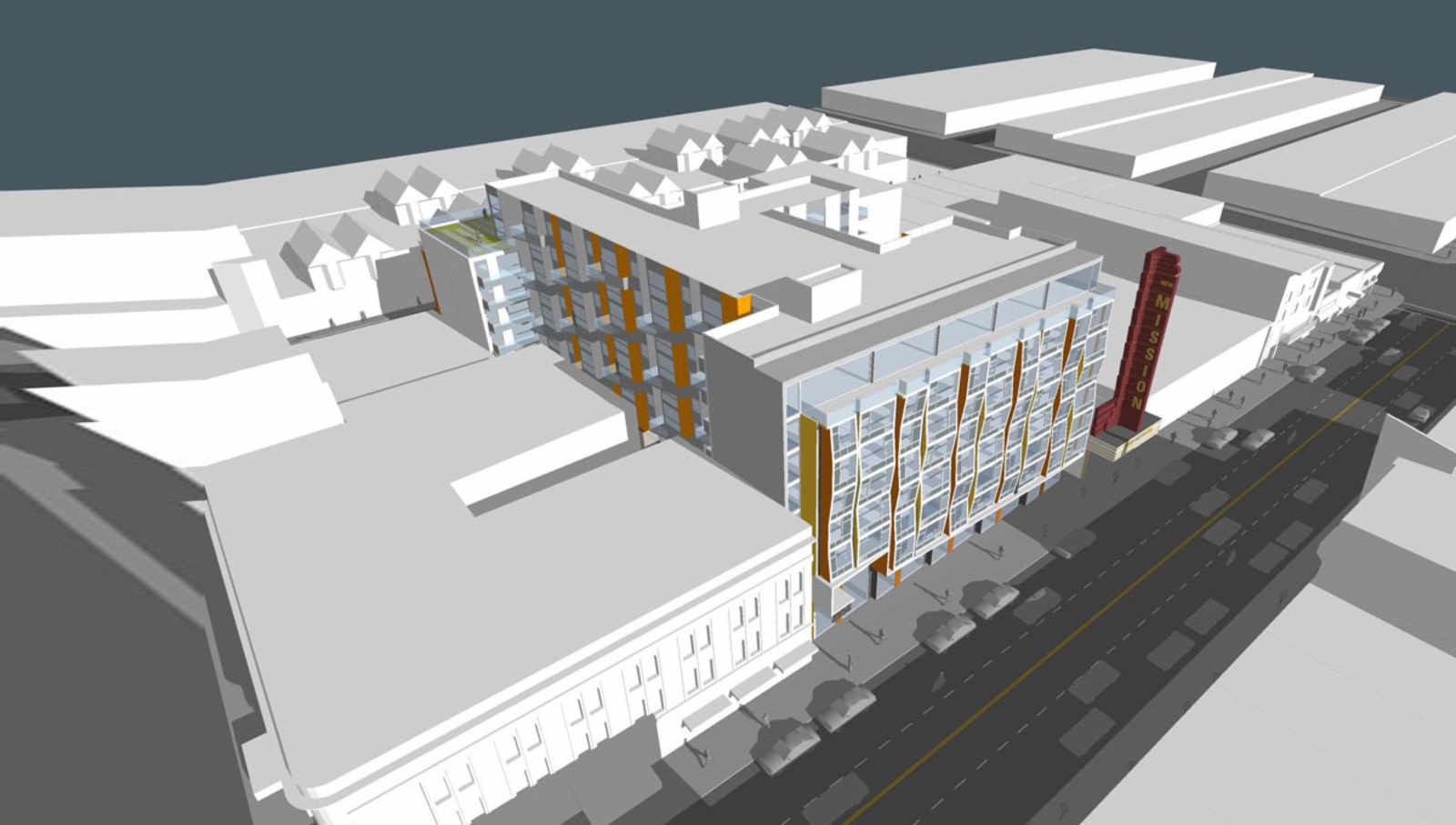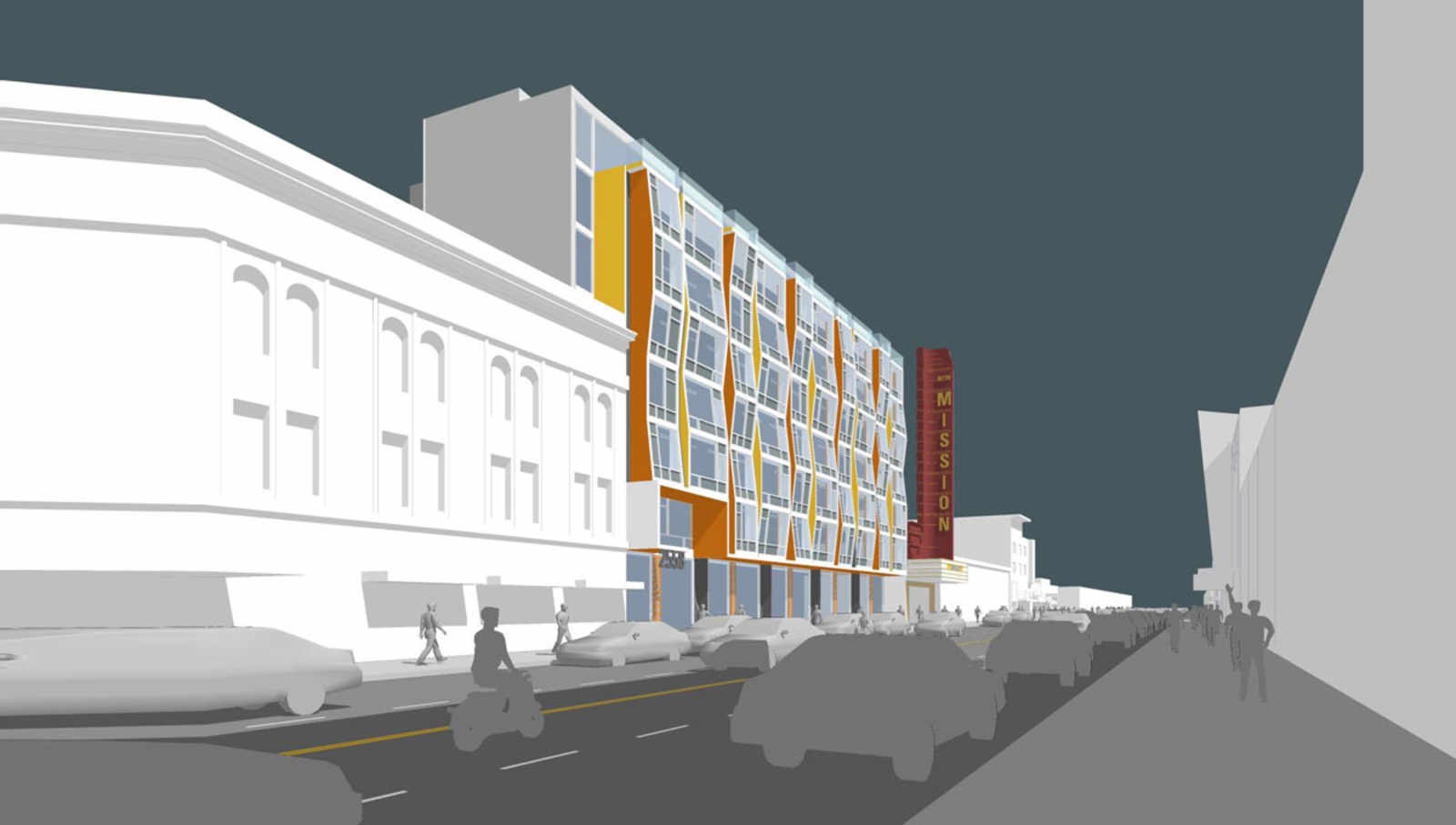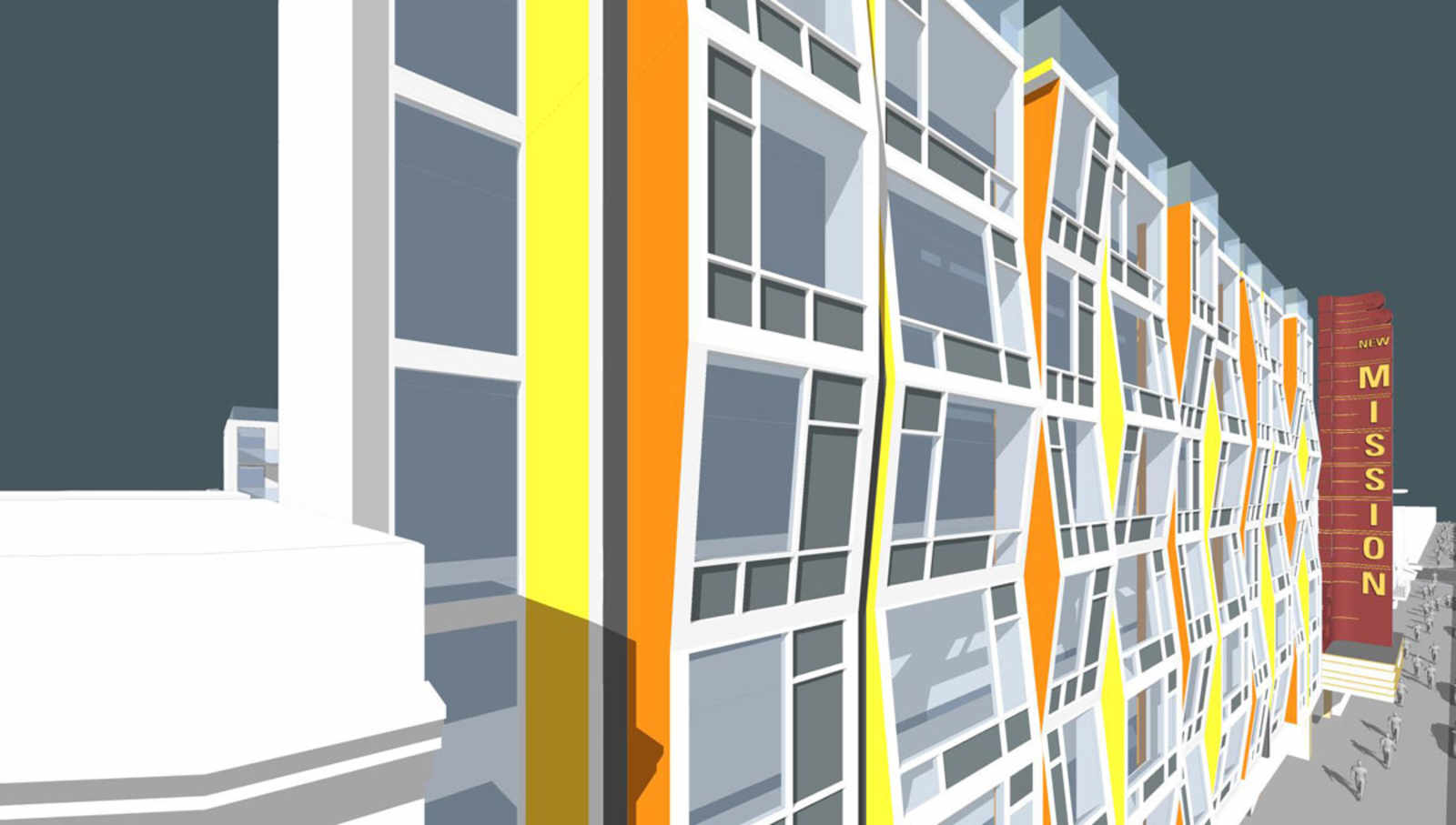 Have you ever wanted to live in a weird 70's bowling sign?  Well, soon you'll be able to, as Mission Street's Giant Value is set to become a deflated accordion/fancy 110-unit condo development that'll rival the height and majesty of the New Mission Theater marquee.  From the architect, Kwan Kenmi:
110 Market Rate Condominums [sic] will inhabit this urban site adjacent to the New Mission Theater.

The project showcases quality and urban living. Meticulous detail 'weaves' the project tightly into the existing vibrant urban fabric. Small meticulously designed one and two bedroom condominiums bring value and density the neighbourhood [sic]. The design utilizes contemporary design and materials to bring idividuality [sic] to the building and dwelling units.
I'm inclined to think that these rendering inaccurately portray the true magnitude of this thing, considering the New Mission Theater marquee is only 70 feet tall and they've designed it to be 8 stories (unless the floors will only be ~8 feet tall each).
Anyway, no word yet as to if there will be any affordable housing, when construction is slated to begin, and how much each unit will be flipped for (but we're hearing rumors that the developer, along with Alamo Drafthouse, is pitching in $1.2m to revitalize Bartlett Street).  Stay tuned.