They've been dropping hints on Facebook all day, following a "big news" teaser on Monday: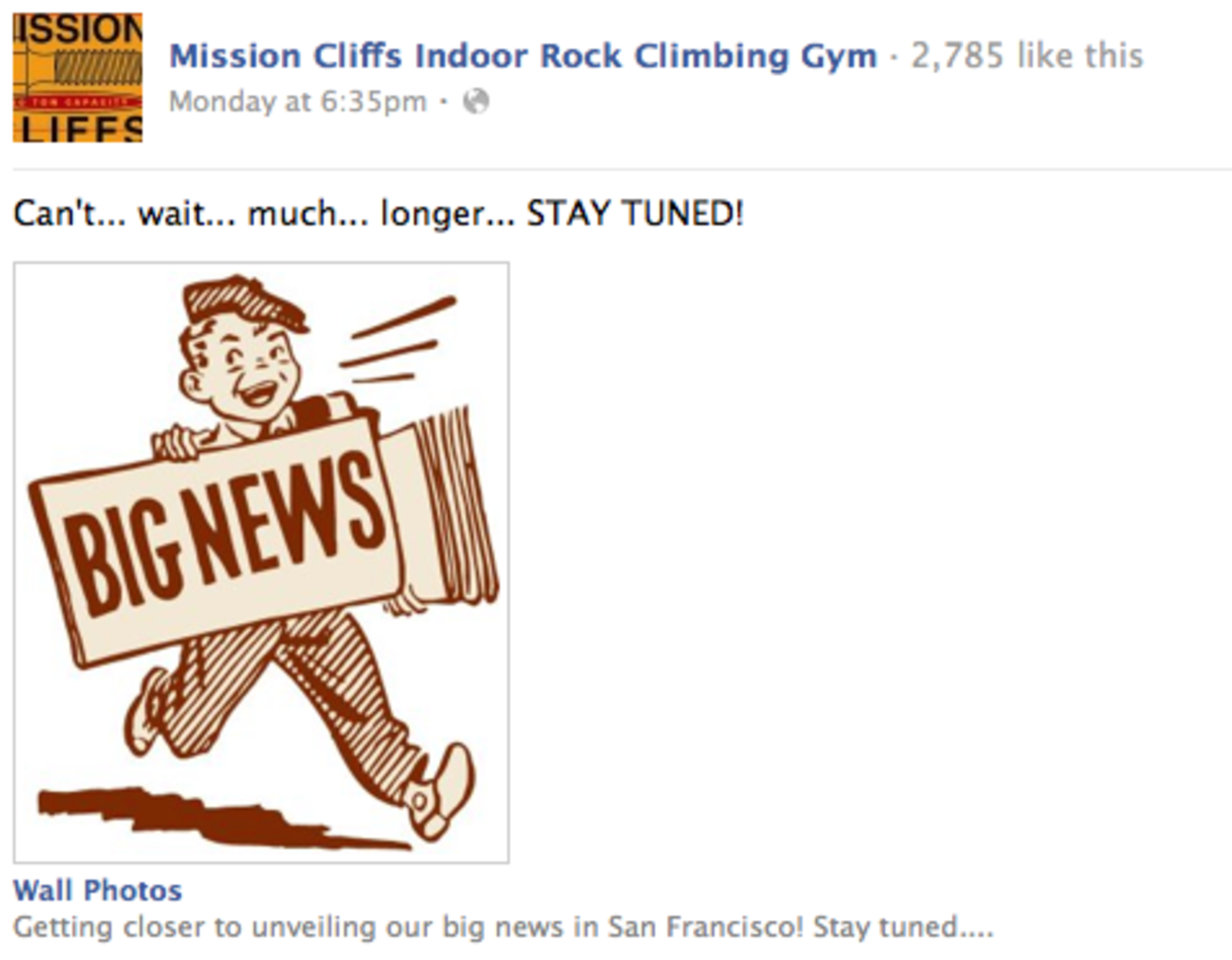 As you can see, they're not exactly being subtle about it.  Tweezer Trippel is a brew from Magnolia, which is opening a new brew pub on 3rd and 22nd.  And obviously you don't need a belay card if you're bouldering.
So while there hasn't been an "official" announcement yet, it seems as though there'll be a new bouldering gym on 3rd Street sometime soon.
[Facebook]