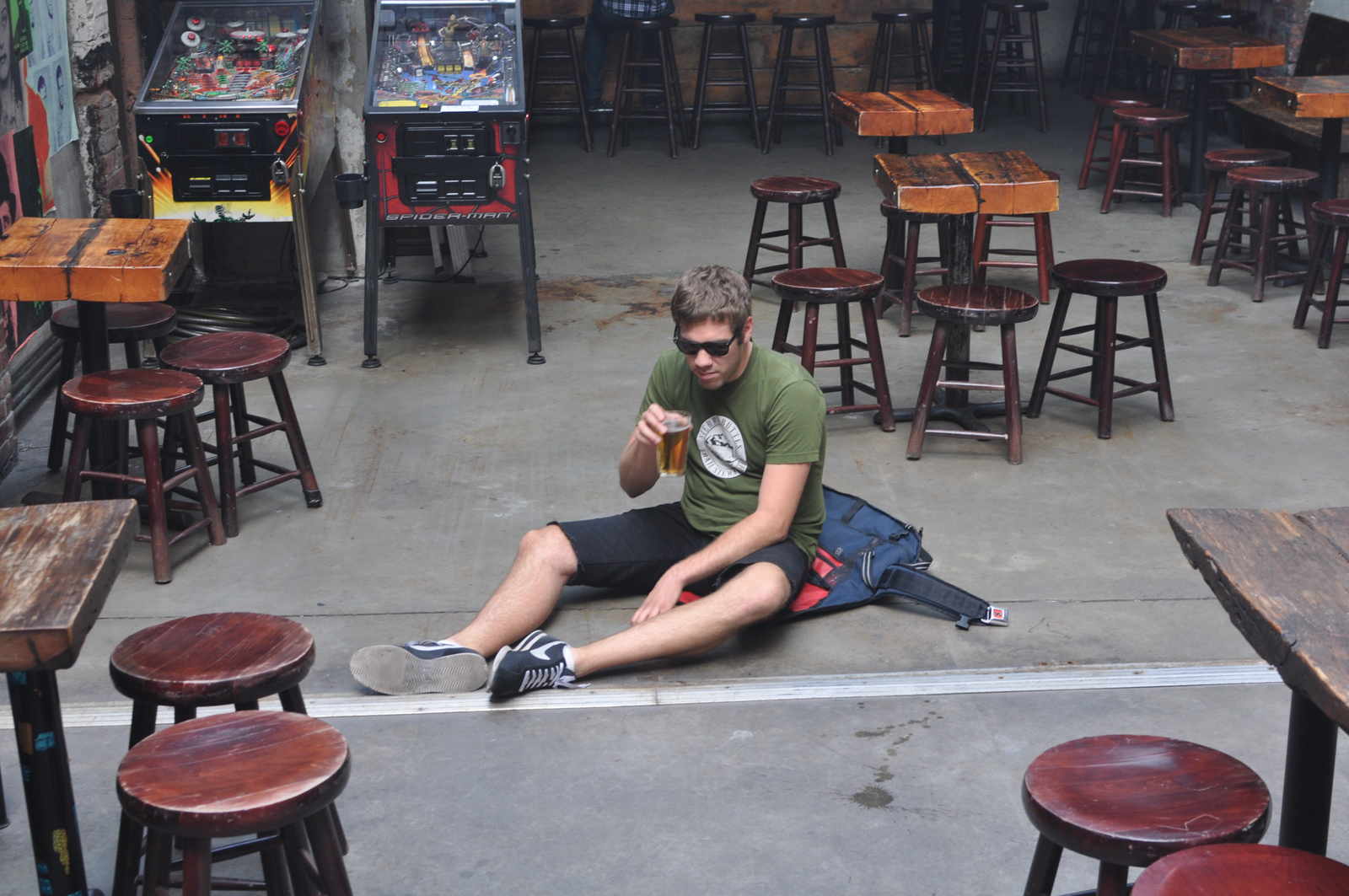 Some two years after "Mission Dolores" opened up in Brooklyn, I finally made the 2,911 mile journey to check it out.  And guess what?  It's nothing like Dolores Park!  No weed cookies, no lines for the bathrooms, no hula-hooping, no wet bums, no drum circles… hell, they didn't even have some gross guy blasting questionable music from blown-out iPod speakers (but they did have plenty of Bestie Boys loaded in the jukebox).  They didn't even serve PBR and Tecate, never mind from a guy named James yelling "Cold Beer, Cold Water."
Actually, maybe this is a good thing….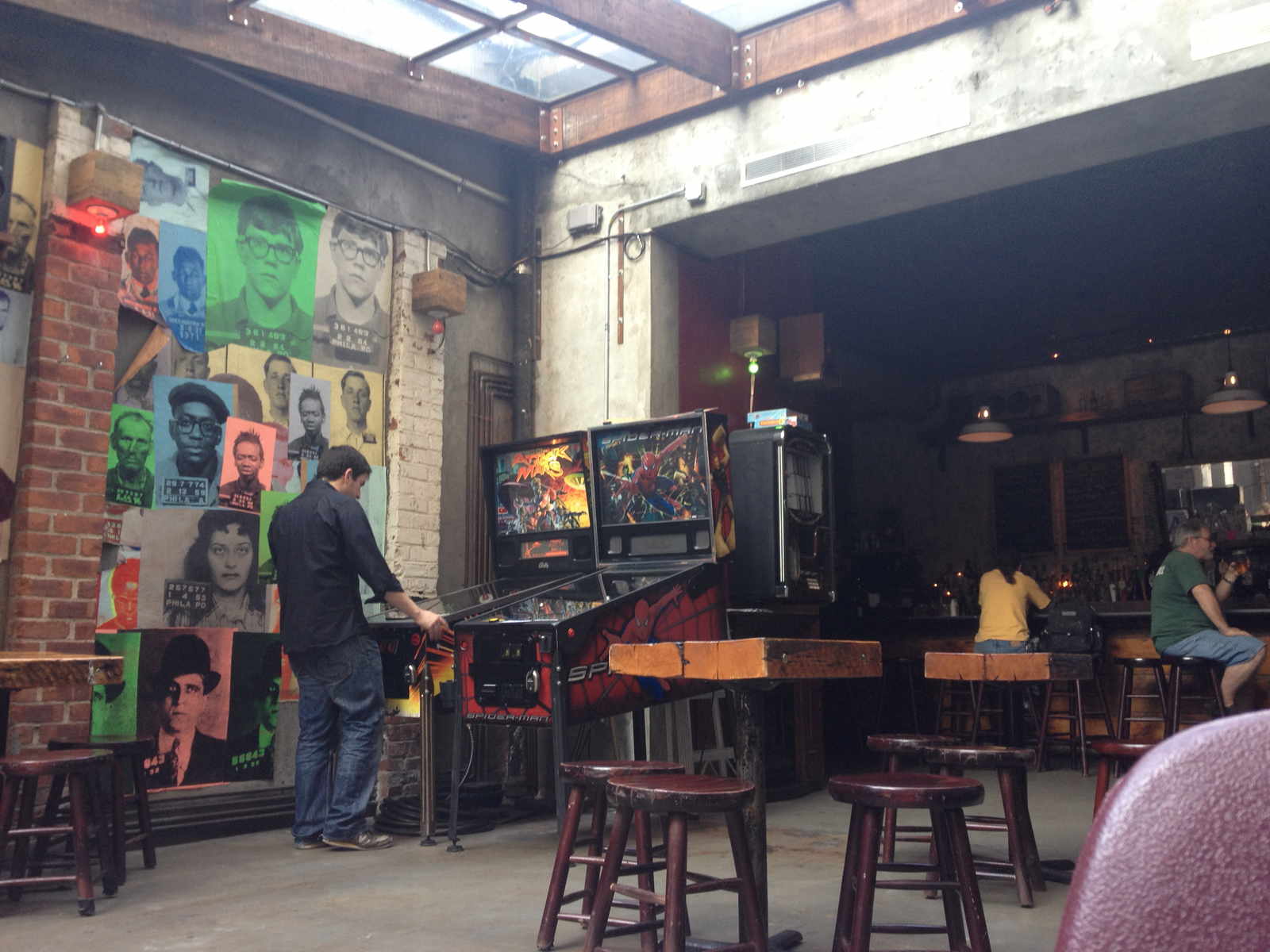 The bartender, who apparently has never even been to San Francisco, reported that one of the owners was from the Mission, hence its name and expansive selection of west coast beers.  While all it's un-Dolores Parkness might disqualify this bar as "fake"—just another business trying to cash-in on Dolores Park's fame and beauty—it's got some real SF charm to it.  Like two pinball machines next to a wall of mugshots… (side note: what the fuck is up with New York City and their lack of pinball machines?  Maybe I've just been totally oblivious in my travels previously, but the fact you have to hunt to find a playable machine in Brooklyn makes me wonder if pinball is somehow a Bay Area-only sport.  But I digress…)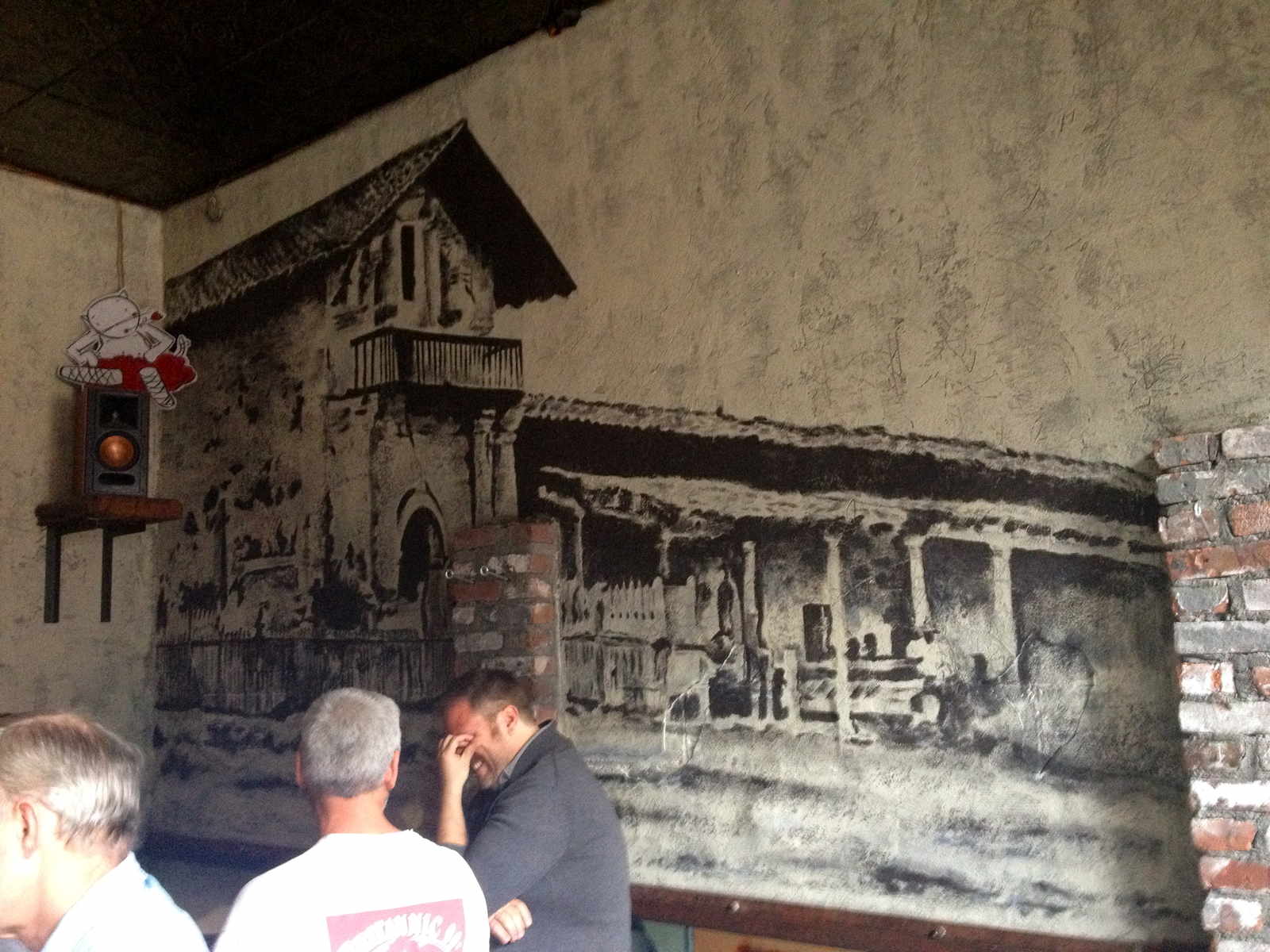 …and this bitchin' mural of Mission Dolores next to the bar….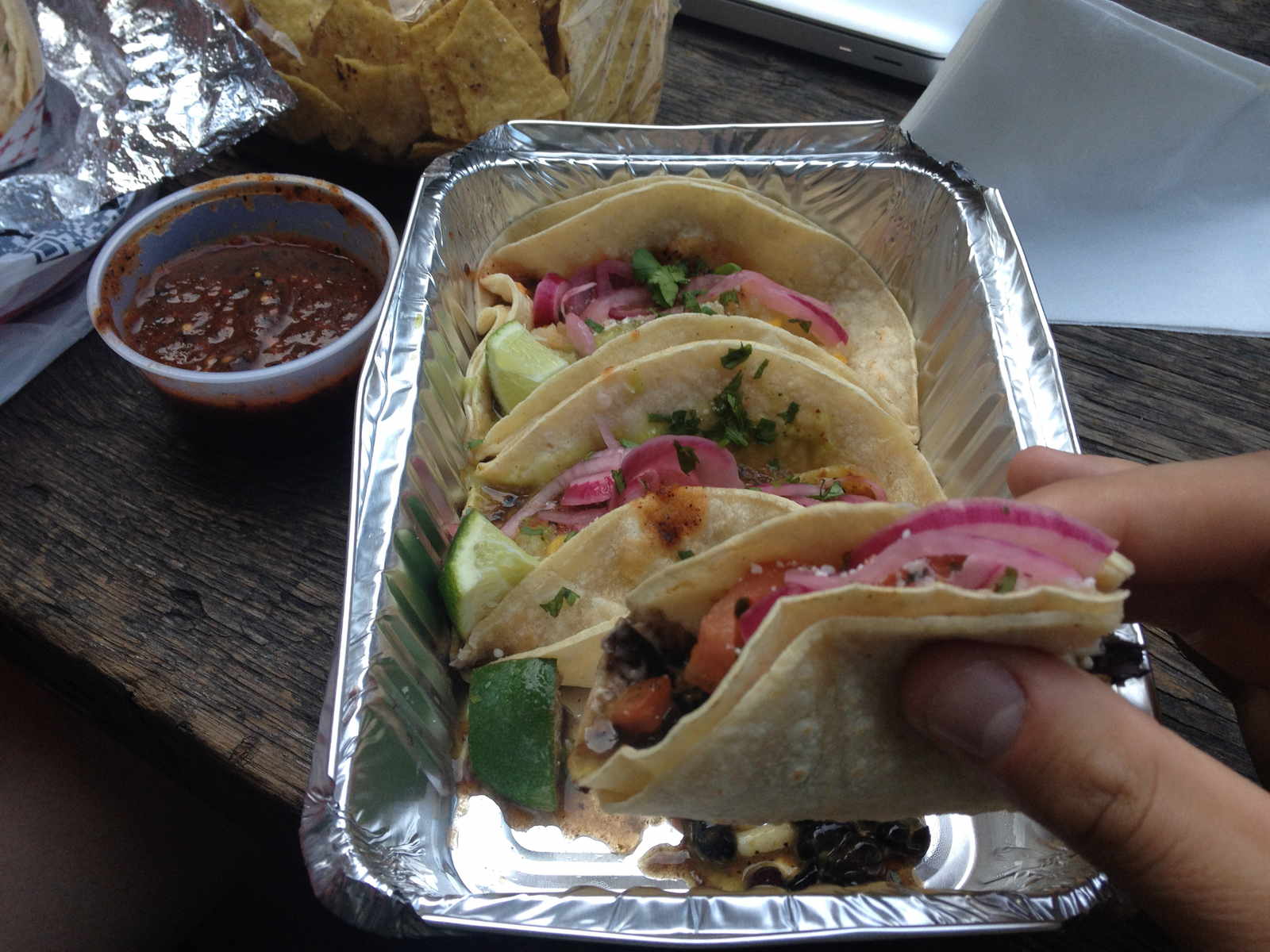 …and that the only good tacos I've found in NYC are across the street and can be delivered right to your seat at the bar.
In short, it's a great bar, but not really worth the journey unless you're craving some Racer 5 and tolerable tacos and have the misfortune of not living in the Mission full-time.  (And at least their bathrooms are so goddamn clean that this is all the patrons have to complain about:)