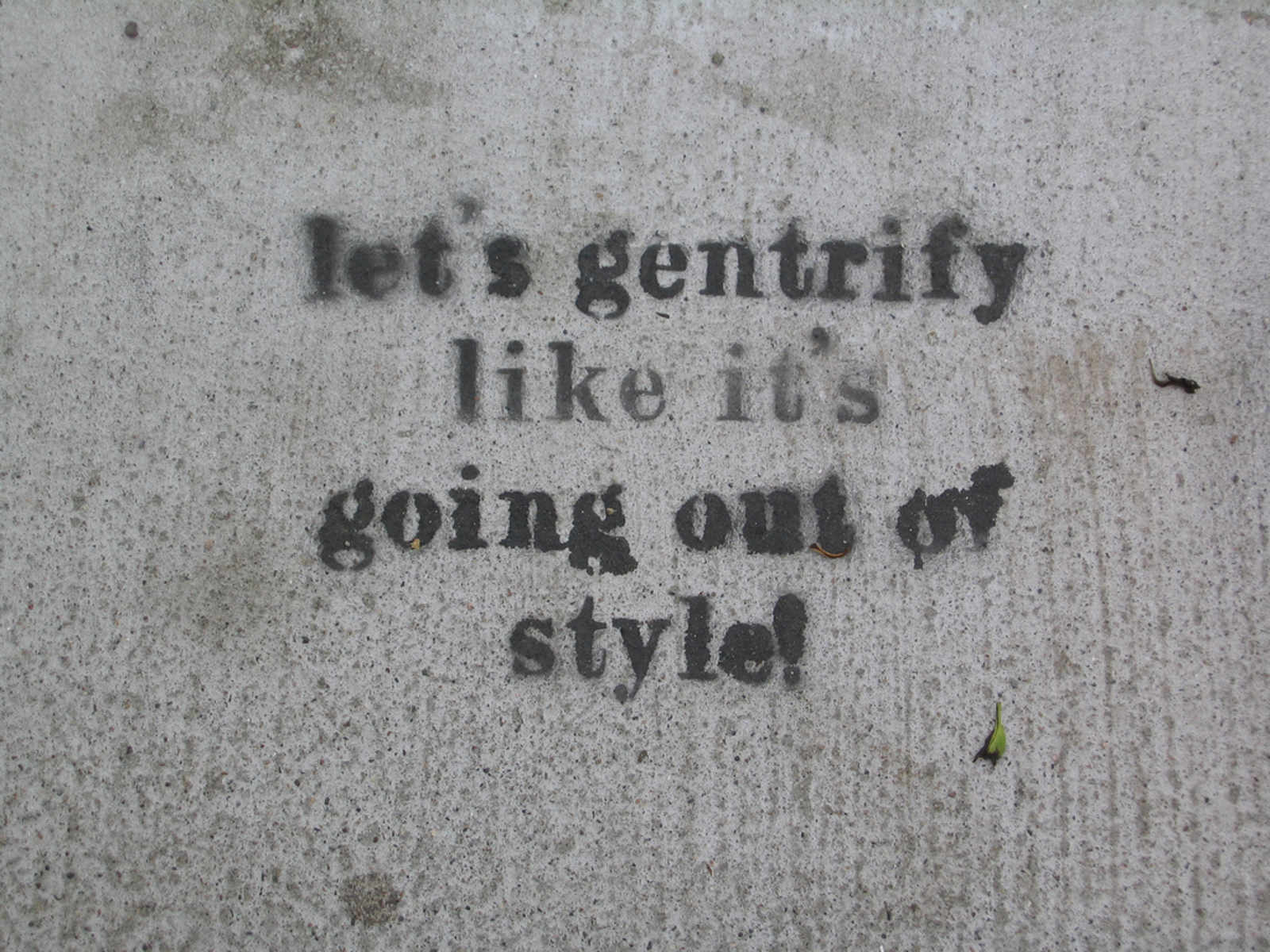 Oakland Local's Justin Gilmore is over the Mission and wants to tell you about it:
San Francisco is a place that offers at least a semblance of social life in the streets and has a mass-transit system that, being at least semi-functional, can get you home even after chasing large doses of MDMA with multiple Irish carbombs, resulting in an uncontrollable throwing up of copious amounts of last nights frozen pizza onto strangers who you had drunkenly mistook for childhood friends. Who doesn't want to live in a place where you can simply exit your apartment, walk a few blocks, and end up at a bar filled to the brim with a battalion of apparently creative, interesting patrons? Or, at least, so went my daydreams.

As it stands, the reality is much different. Upon exiting BART and walking down the streets of the Mission, it becomes apparent that San Francisco has transformed in ways that I cannot appreciate. Newly Ipe-planked luxury condominiums with fancy, all glass, automatic underground garage doors, and heated post-industrial concrete polished floors, sit adjacent to coffee shops whose patrons sip on $6-7 dollar coffee while they guiltily donate some small, insignificant pittance towards "saving the third world" on their new high-end Mac gadgets.

In fact, it's almost as though yuppies had gotten bored of the suburbs and decided to move to the city, only to bring with them the worst parts of the place that they now claim to loathe. Walking down almost any SF sidewalk, you can see what is in fact the real blight: the late-thirty-something upper-management Google/Wells Fargo employee who, armed with a six-plus digit salary and a lengthy history of family money, recently demolished some jenky apartment building in order to have it reconstructed as a suburban home disguised as an edgy urban loft. [Read on]
My daydreams also involve not having to ride BART after multiple Irish carbombs, so I totally get where this guy is coming from.  So, what are we going to do about the yuppies?
[Photo by ClockworkGrue | via MissionMission]