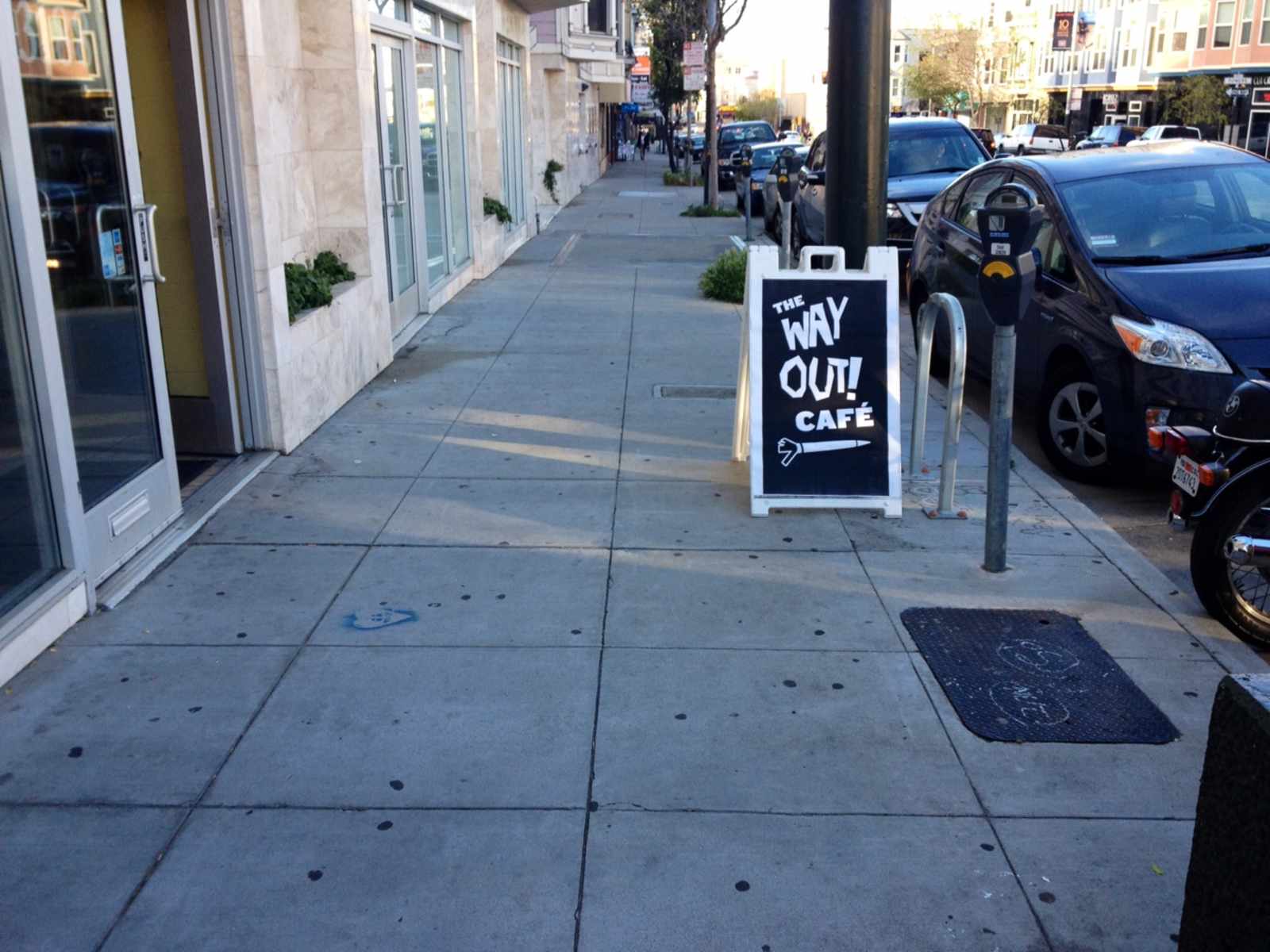 Caffeinated Comics closed some 5 months ago, much to the chagrin of lazy neighbors that never made the time to visit and comic book fans alike.  But it's an empty storefront no more, with The Way Out! Café taking over the Mission and Valencia St. space just days ago.
Unfortunately, being a "busy" lazy neighbortype myself, I was unable to stop in and give the joint a proper once over.  But the initial Yelp reviews are positive:
The Way Out Cafe just opened at Mission and Valencia—no announcement, just there.  And it's GREAT!!  They owner is really nice—great service.  The lattes are yummmmmy—one of the few cafes in the Mission that offer almond milk lattes.  The goodies are scrumptious.  I'm happy to have it in the neighborhood.  She's doin' it right.
Also worth noting is their homemade espresso ice cream and foosball table.  That's right, a foosball table.  We all know the neighborhood damn well needs more of 'em, and theirs is sitting smack-dab in the middle of the cafe just waiting for you to play it.