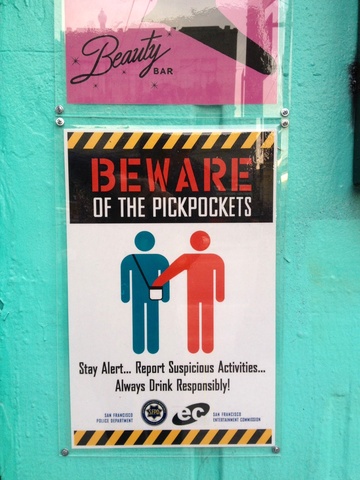 If you're one of the few people with money that goes to Beauty Bar, a new sign screwed to the wall outside the joint warns of red men thieving the contents of purses.  Presumably, SFPD and the Entertainment Commission forced them to hang this after a string of recent thefts, as described by Yelp reviewer (argh) Issy V.:
Overall experience was just fine, although they seem to have a real problem with theft. Their solution was to remove the hooks under the bar counter, needless to say my bag got stolen right from under my feet. Although I was sitting on my stool the whole time. Don't think I'll go back there again.
Never go back? But what about Crazy Hip-Hop Mondays with The Kidz, Issy?