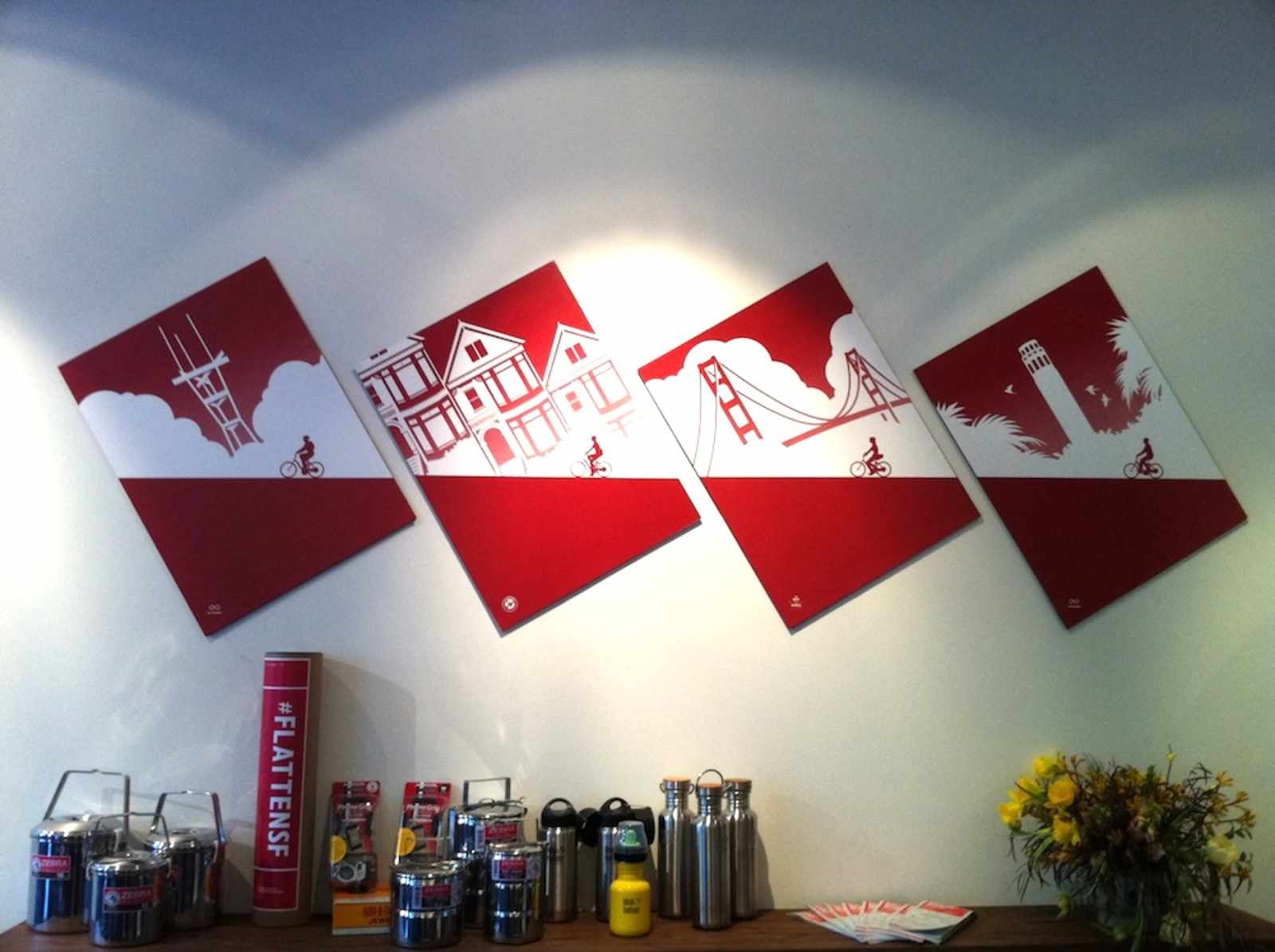 Want this set of posters up on your wall?  Well, should you feel compelled to buy an electric bicycle, The New Wheel at 420 Cortland (tee-hee) in Bernal Heights are just giving them to the first 25 people to buy a ride from them.
We Built This City spoke to the owners about them and got this back:
We had help [designing the posters] from the SF Ad agency Draft FCB and they developed the concept of #flattensf to get people talking about how electric bikes can be the transportation solution for SF. At the moment, we aren't selling them, but we are offering the first 25 people who buy a bike from The New Wheel the posters plus other great stuff.
From what I gather, #flattensf (or Flatten SF, for those of you who haven't integrated Twitterspeak into your everyday lives) is an idea that electric bikes will help flatten out San Francisco hills (like Cortland) so the masses can ride bikes around the city in leiu of driving or blowing through time waiting for Muni.
So say what you will about their theories on sustainable urban transportation, but their artwork is undeniably fantastic.