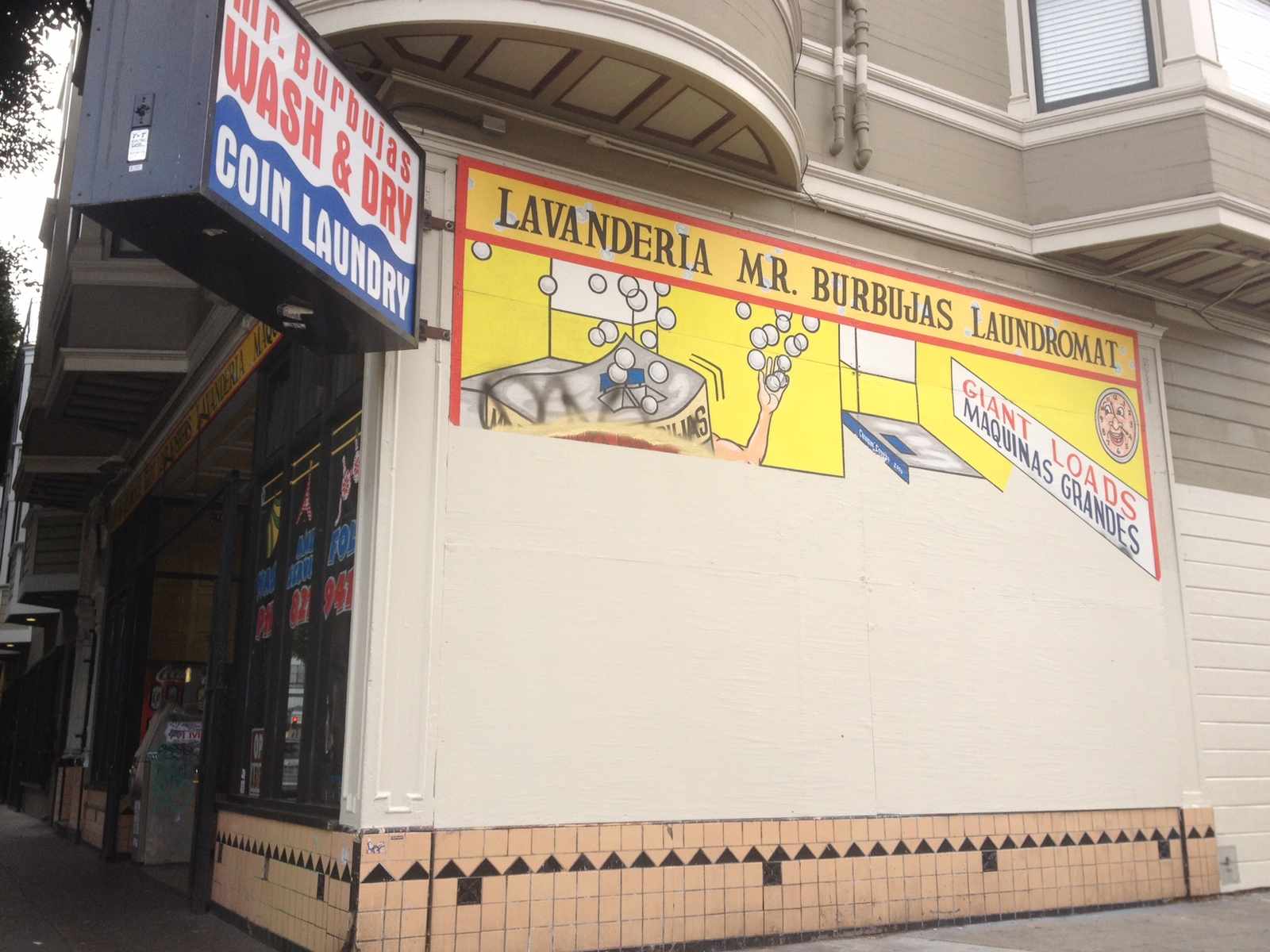 The beloved 24th Street Mr. Burbujas mural, featuring the iconic anthropomorphic buff dancing washing machine discharging some serious bubbles in front of a GIANT LOADS sign, has been dealing with vandalism problems over the last few years.  But the owners—bless their hearts—persistently repaired the mural, keeping one of the last great icons of Mission District whimsy and wonder alive.
However, sometime in the last four days, they said "fuck it" and just buffed most of it out.  Outrage!
Now, one must speculate as to whether they intend to repaint/update the mural or not, especially given that they chose not to paint over the entire thing, notably leaving the tee-hee-dick-jokes GIANT LOADS sign fully intact.  And let's hope they do.  But in the meantime, Mr. Bubbles' untimely and unnecessary death must be avenged, preferably by firebombing the Benjamin Moore across the street.
(And here's Mr. Bubbles in better, cleaner days:)