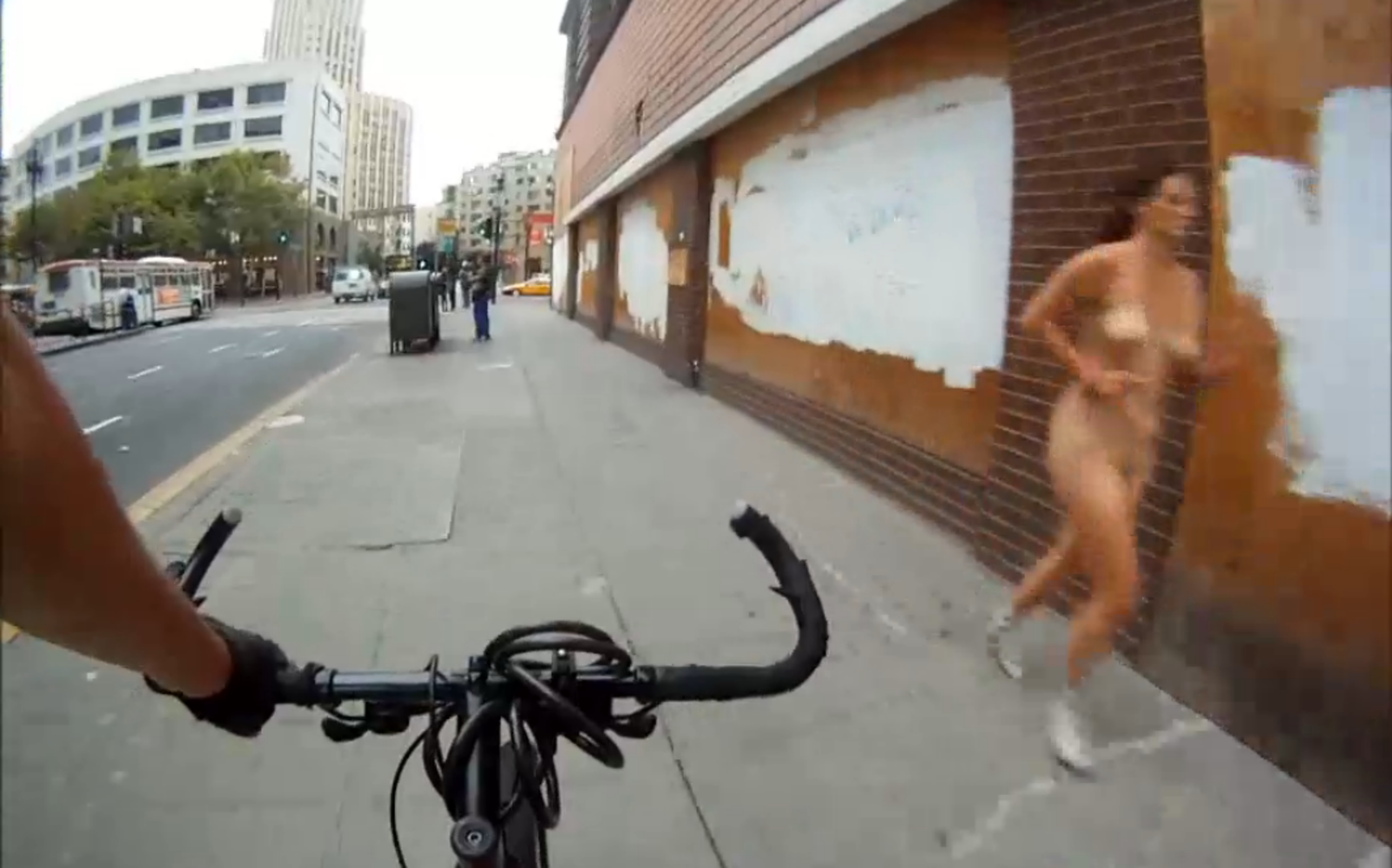 Our friends up in Bernal Heights have been enthralled (turned on?) for the last few months by a local resident jogging around the neighborhood in nothing but a bikini, letting her lady parts bounce around in the most photogenic of ways.
Naturally, the absurdity of such a thing generated all sorts of press and spawned a speedo jogger intimidator (which my heterosexuality/concern for human welfare requires me to classify as "ewwwww grossssss").  However, other neighborhoods never really upped the ante with their own athletic fashion weirdos, much to the disappointment of the internet.
But now it seems there's another fleshy jogger to be reckon with—this time, gracing our city's crackhead corridor with full, unadultrated nudity, as captured by Josh J a few months back in video form:
While this blogger hasn't seen this neatly trimmed Yeti with his own eyes, I suggest listening for the catcalls "heyyyyyyyy lady" and "where you going so fast?" and "hey mommy, why don't you run over this way?" to find her yourself.