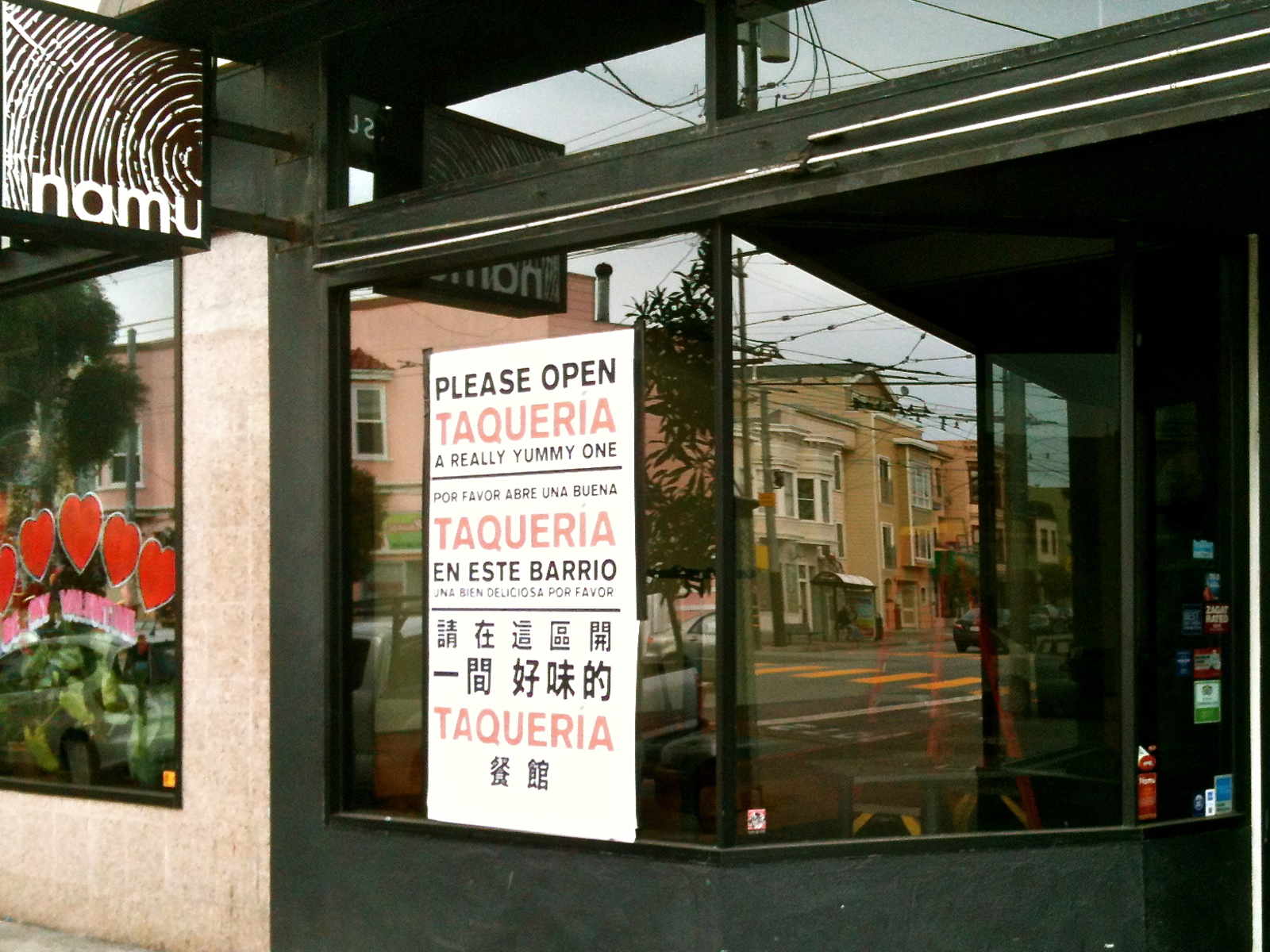 While everyone in the Mission is chowing down on delicious, authentic Mexican food on a regular basis, Richmond District residents are falling through a downward spiral of infinite culinary sadness! I was out there yesterday and it looks like that that fancy Korean place on 6th & Balboa closed recently, and someone hung up this plaintive sign in the window begging for some "really yummy" Mexican food.
As much as I love the Richmond (which I do, a lot) I have to admit that the taco offerings out there are pretty dismal. One of the only taquerias in the Richmond that I can think of is Gordos. How their flavorless, sloppily constructed burritos have achieved bi-coastal success is beyond me. But anyway, this sign is hilarious. Not only is the community just begging for a good taqueria, they're doing it in English, Spanish AND Chinese! Purveyors of ordinary tacos need not apply! Only really yummy ones will do!
Added point of irony: Namu, which formerly occupied this space, was best known for their Korean tacos.