Teenagers. Teenagers pay the big bucks to see their idol peer Kreayshawn imitate someone who can rap on New Years Eve. Saturday night's show at the Regency was all ages and from the looks of it, was a complete fucking disaster.
An informant has confirmed that this show was indeed a hot mess, complete with 14 year old girls puking up mommy's home cooking, pissing in the sink and puking in trash cans while their chaperones looked on indifferently. Another adult attendee said he was legitimately worried about slipping and falling due to the amount of bodily substances on the floor. Of course when you're that age and out for an unsupervised new years eve, you and your bff girlfriends can't help but have like THE ABSOLUTE TOTALLY BEST NIGHT EVER!!!!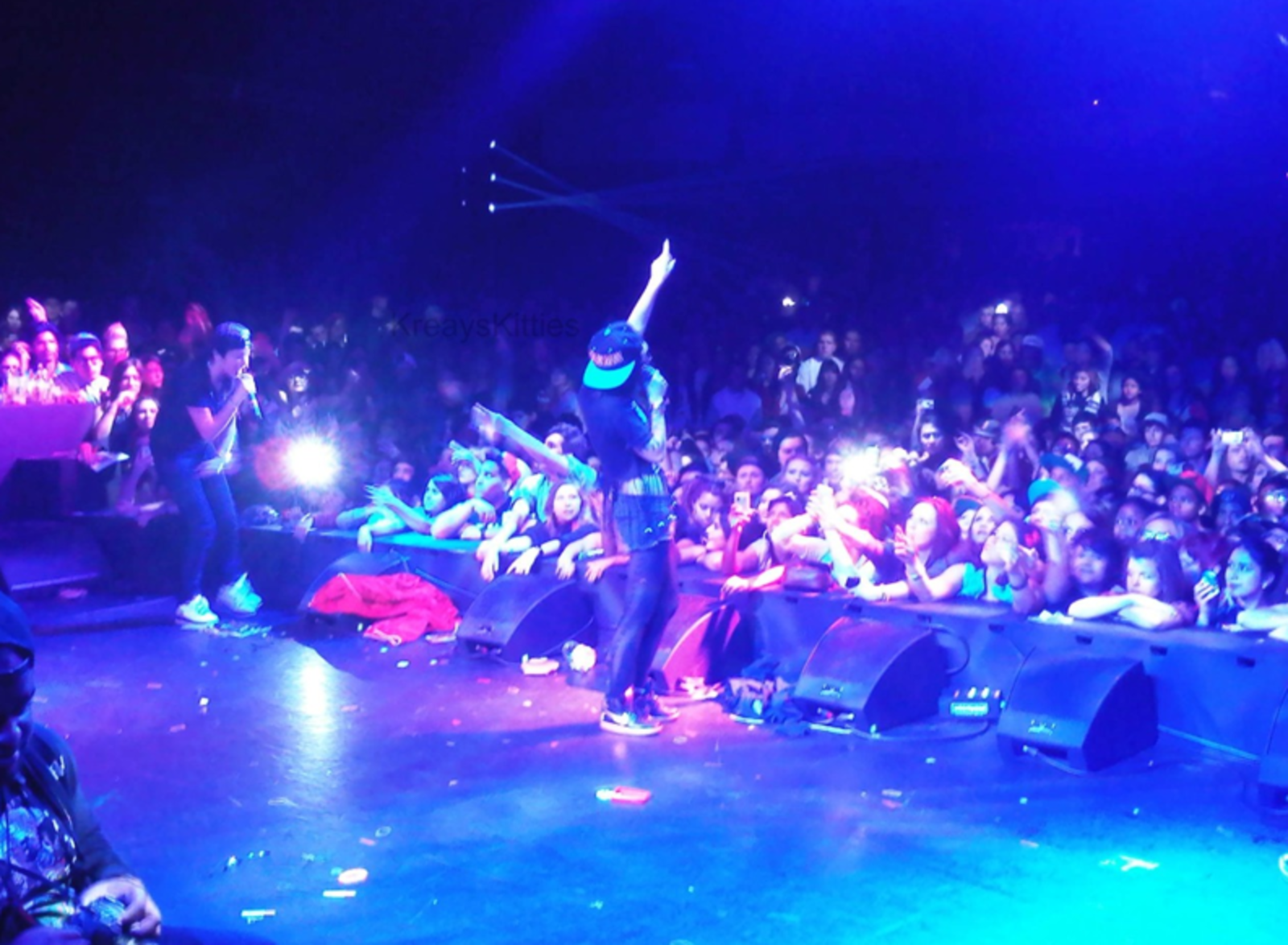 One Tumblr diarist gave an especially glowing review:
BEST. NIGHT. OF. MY. LIFE. I cannot thank Kreayshawn enough for everything she has done for me and all of her other fans. She is truly such an amazing person. Actually meeting her and getting the opportunity to talk to her was incredible! She is so down to earth and genuine. Please don't ever tell me she isn't a good person. She is so great to her fans! … Seeing all of the people out in the crowd there for her and V-Nasty was insane! I'm so proud of the two of them and how far they have come. It's only the beginning. 2012 is their year! WHITE GIRL MOB IS TAKING OVER!
Looks like the miscreant zygotes of the Bay Area had the best New Years Eve ever. Here's hoping they all made it back to Walnut Creek safe, sound, and before curfew.
And finally for your listening pleasure/to make your brains melt and seep out of your ears, please enjoy this mashup of 'Gucci Gucci' and Lou Bega's 'Mambo #5!"