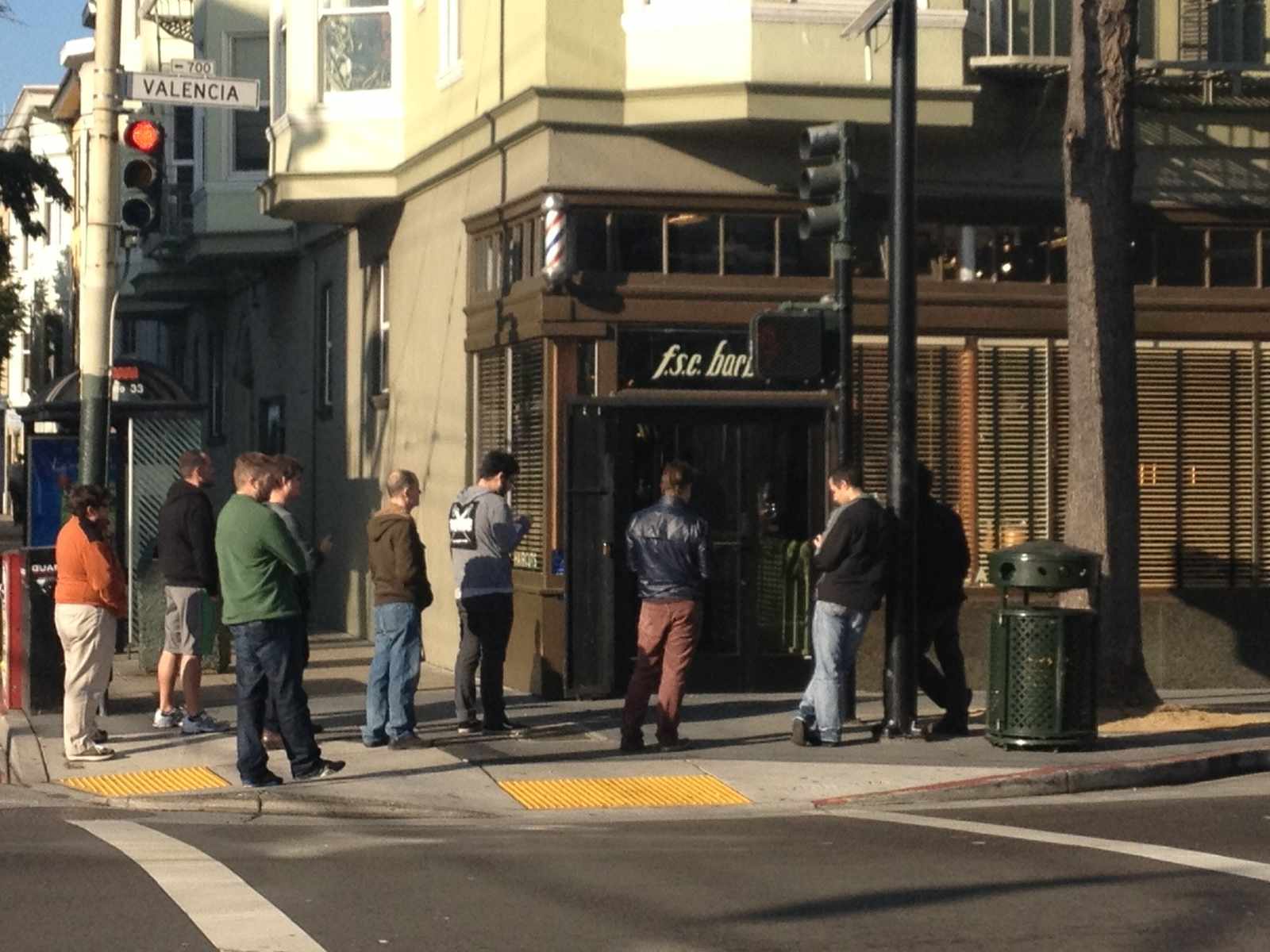 I love lines! Lines for a table at brunch, lines for a concert, lines for a booth at the Lusty Lady… they're the best.  But even so, the daily 10:45am iPhone gabfest outside of the Brooklyn chic F.S.C. Barber is just baffling.
In some ways I get it: paying 25 bucks for some "Hangover Relief" (a rose-water-and-eucalyptus-infused shave with a neck and hand massage) sure does sound nice—and picking up the phone and making a reservation is really just another pain in the ass not to be bothered with.  But as I sit here reading Yelp trying to figure out what makes this place so wait-outside-the-door-for-them-to-open awesome, I can't get past the complaints of 3 hour long queues for a beard trimming.
Fuck, as you can see from the picture, one of the guys waiting doesn't even have hair.
What am I missing and is it time for me to hang up this 'career' as a 'blogger' and earn my living by temporarily handicapping dude's sex lives with a pair of pruning shears?