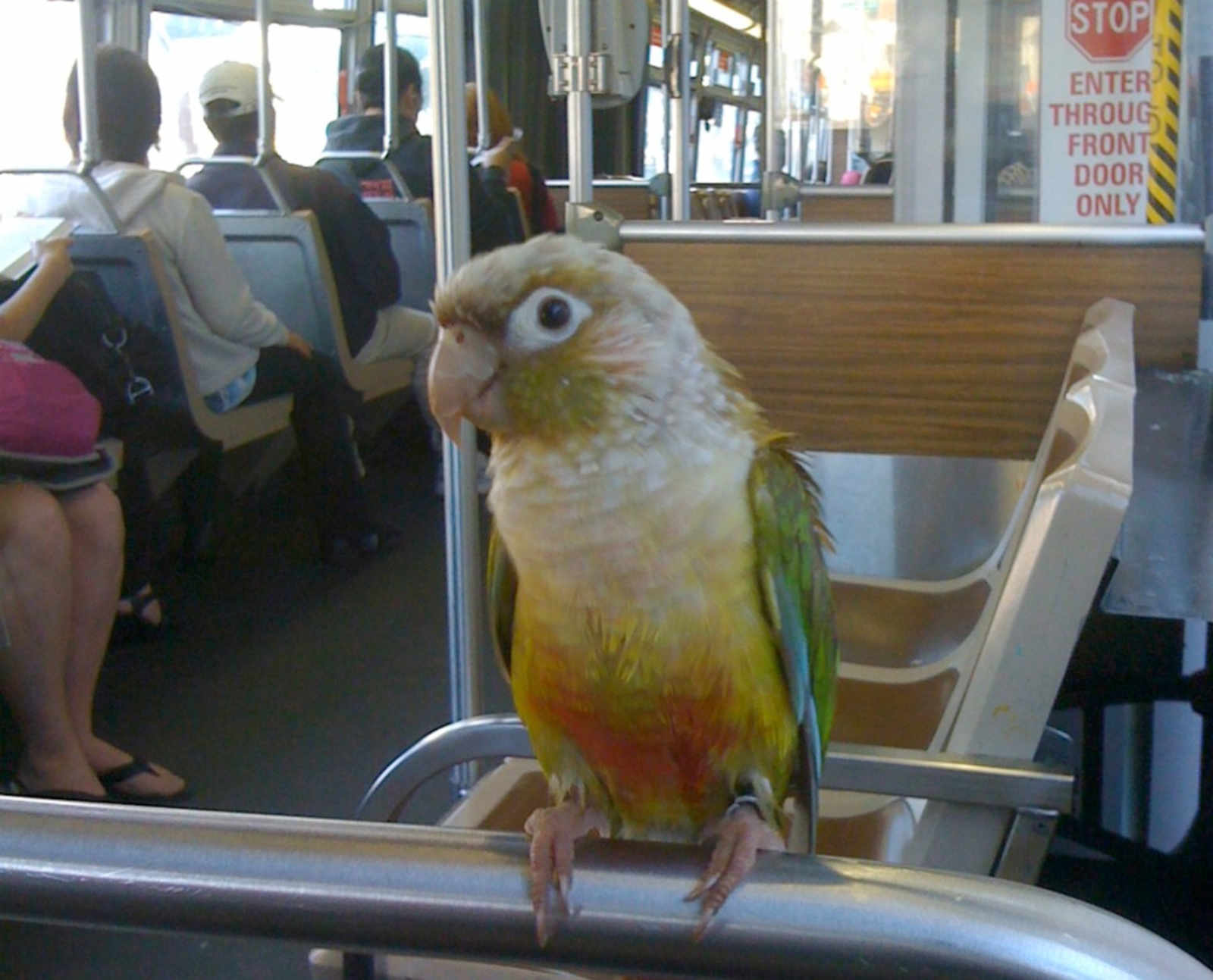 Okay, I'm just going to come out and say that this tumblr fucking rules. Why?  Because some person just carries a bird (named "Patricia Dolores") around San Francisco, takes photos, and buys weed.  Yes, really.
Not only does it reaffirm that the Mission is evolving into a neighborhood of pirates, but its subject matter is priceless.  Just look at some of the San Francisco celebrities that have posed with this avian adventurer:
But, obviously, your bird needs to see more than just people.  Why not drag your winged pet to…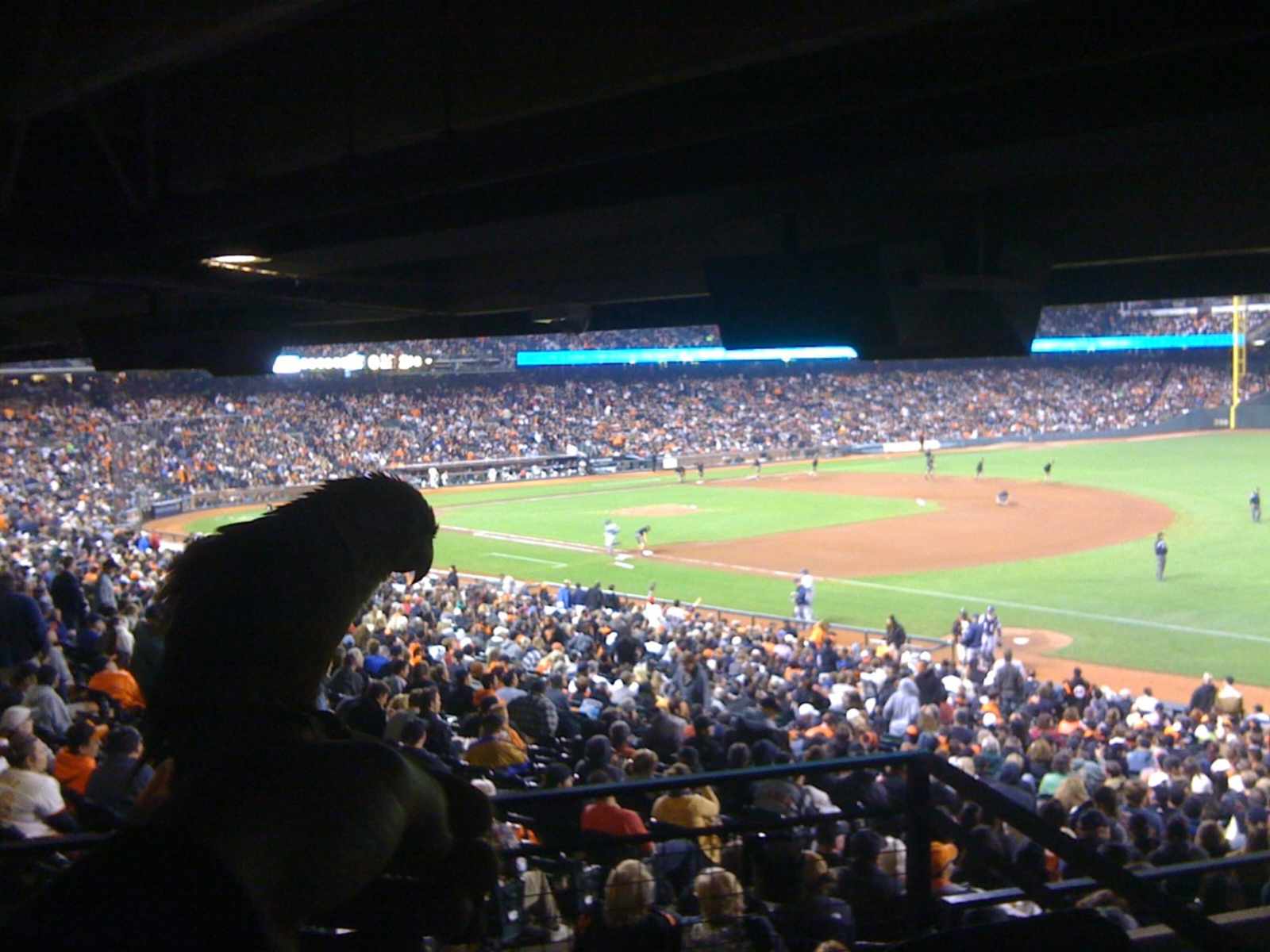 … a Giants game…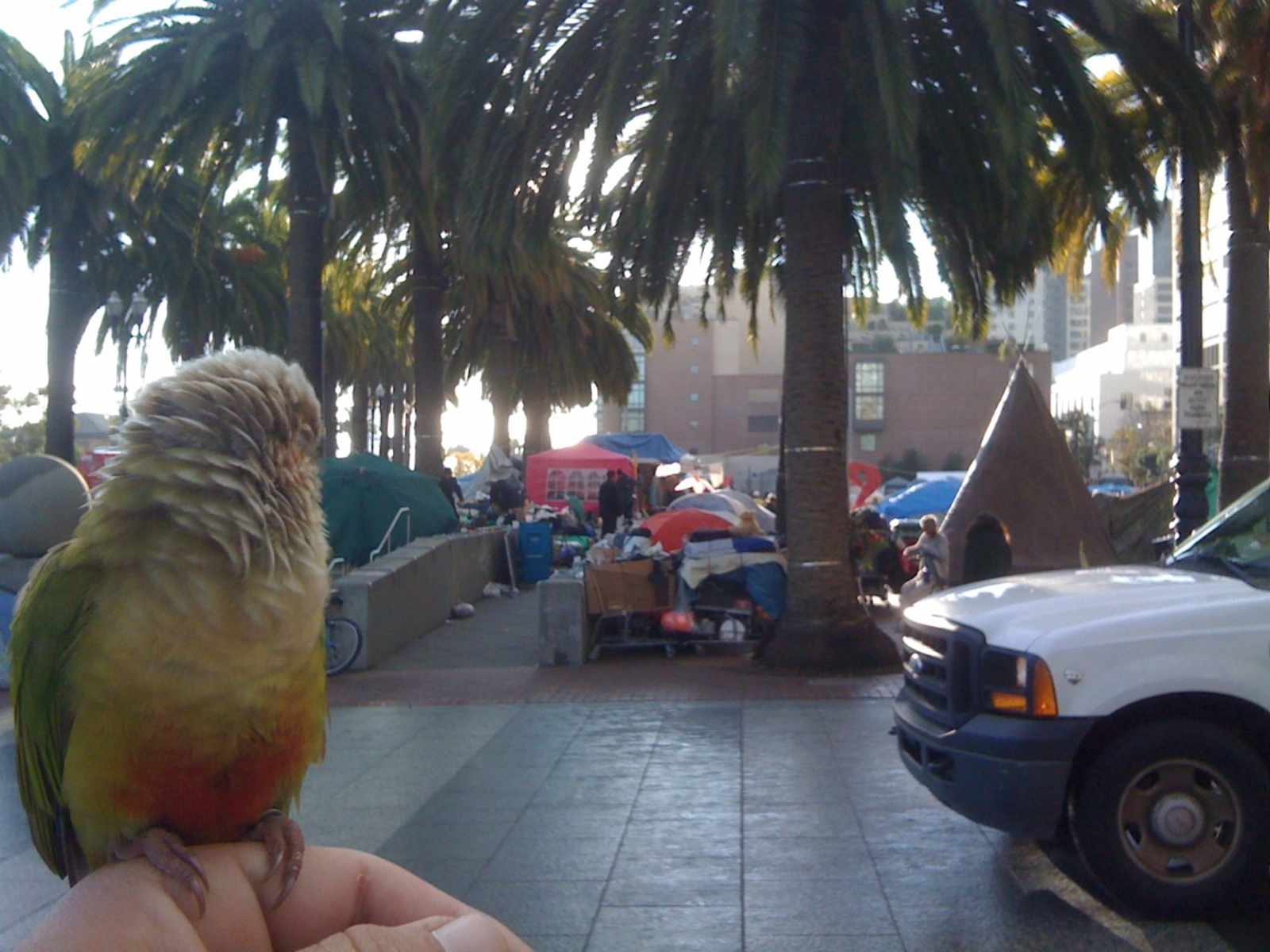 … or perhaps a kinda gross protest with a kinda cool cause?
And sometimes, a bird just needs to chill with the regular people:
There's 17 pages of the bird hanging out with drug dealers, in coffee shops, on homeless people, and taking bike rides.  Give it a look.