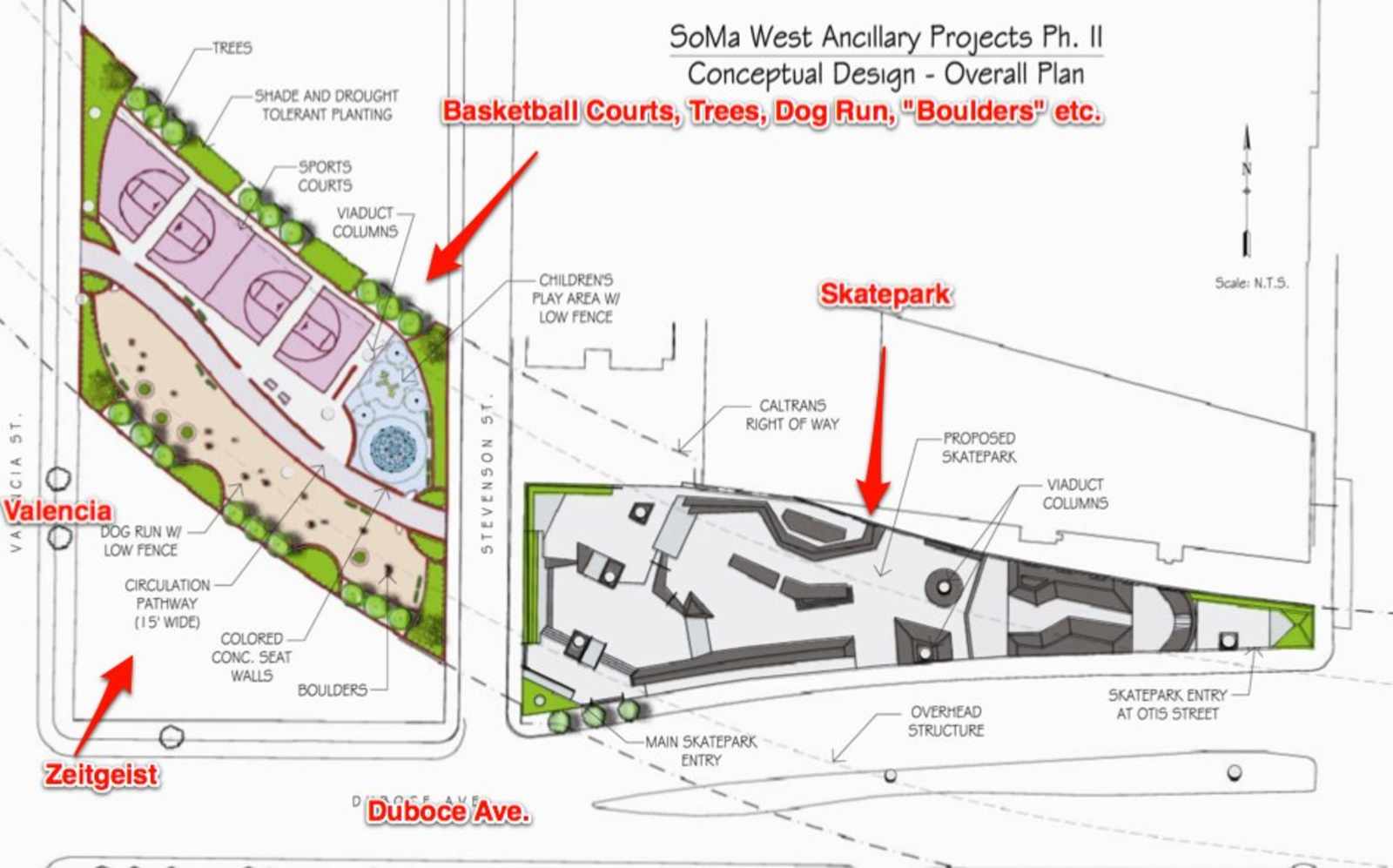 The construction of the new skatepark slated to be build behind Zeitgeist at Duboce and Mission has been running a bit behind schedule this year, but things are finally starting to look up.  According to the SF Skateboarding Association, the Rec. & Park Department was "signing off on taking over maintenance responsibilities for the park" back in October, the air quality assessment is all wrapped up, and the request for proposals from construction companies is out.
Now, according to the SF Appeal, Tony Hawk is donating $10,000 to help fund the project later this afternoon:
Skateboarders in San Francisco wanting to be like Tony Hawk just got a boost from the skating legend himself—the city announced today that Hawk is giving a $10,000 grant to a new South of Market skate park.

The grant from the Tony Hawk Foundation is helping to fund the SOMA West Skate Park, located at Mission Street and Duboce Avenue, and improve other skate parks around the city, according to San Francisco's Recreation and Park Department.
They're now saying construction will start this spring and the park will be open come fall, and they're still going with that awful "SOMA West Skate Park" name (who even refers to that slice of The Mission as SOMA anyway?), but it looks as though things are actually happening.