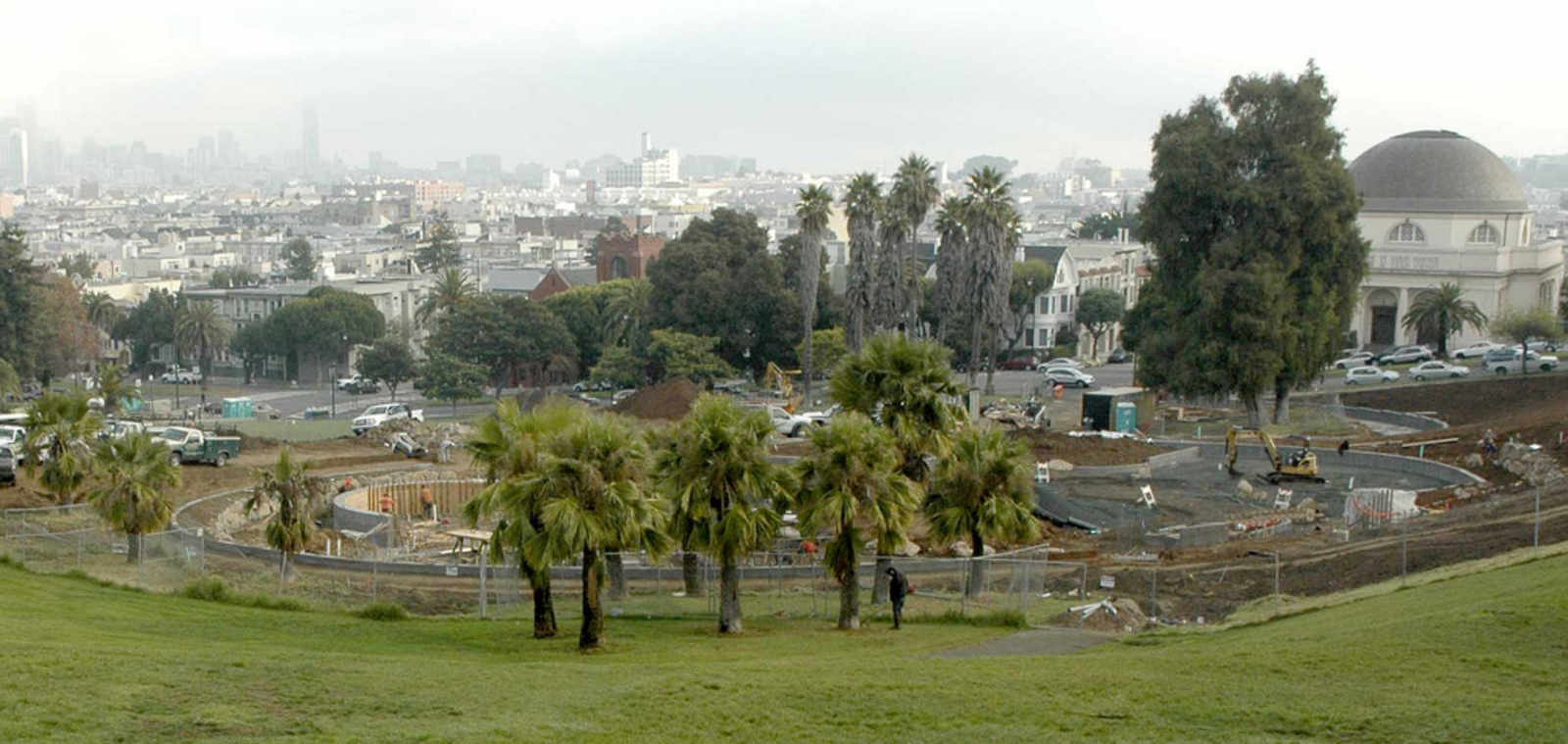 From the Friends of Dolores Park Playground:
We have exciting news to share. The big hole dug in June is now being transformed into a world-class playground at Dolores Park! The project is 50% complete and on track for a grand re-opening this Spring.

A lot of what's been accomplished to date - new irrigation lines, boulder walls, and concrete footings, is in preparation for what's ahead. The really fun stuff will start showing up soon, including a 30-foot super slide, an overlook bridge, and a granite climber. We are excited about the progress and are confident the new Helen Diller Playground will be a great addition to Dolores Park.
30-foot super slide! That's almost enough to make up for how bummed everyone (rightly) felt about losing those damn rickety chain swings and the sandy swamp beneath 'em.
[Also, check out their slideshow of renovation photos for a timelapse of sorts of the project]