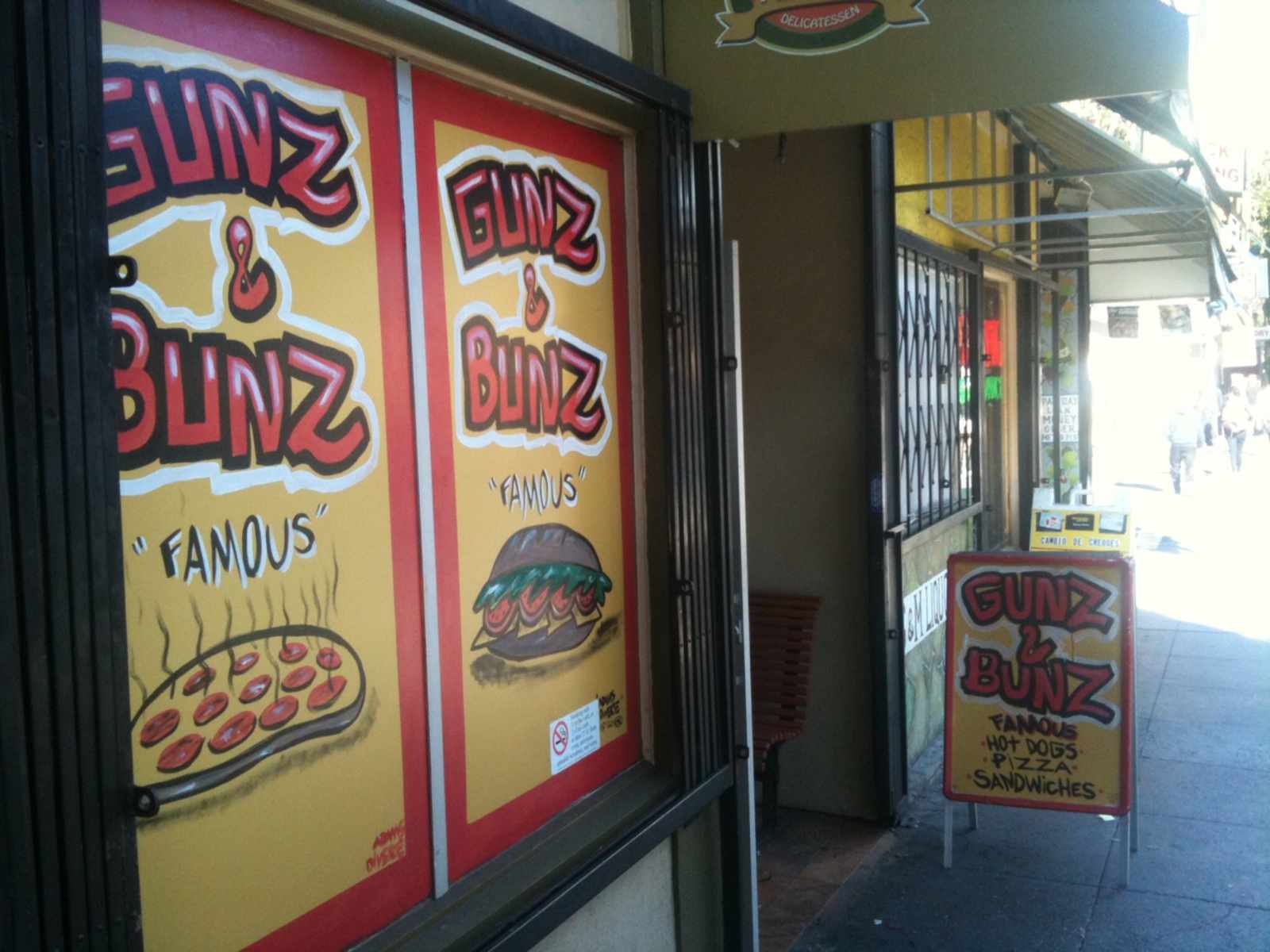 I know it's my job as a 'journalist,' or whatever the fuck people are calling assholes with websites these days, to "go to the source" and "ask the tough questions."  But I just want to know: what the fuck is up with this place?
Upon discovering this joint's signage at 2am one night while drunkenly searching for a bucket of salsa verde to shove my face in, I asked a few surrounding people what was with the name. "It sounds like a gay Hooter's," was pretty much the most coherent answer given.  Another person suggested it was a front for gun running and miserable grammar.  Pretty much everyone assumed you could go there to lift weights and grunt a lot.  Pretty much no one assumed you could buy actual food there.
Now, this shop has open for two months at 24th and Folsom and still does not have a single Yelp review, giving credence to the Pollos Hermanos theory, but I'm not convinced.  Is it just a poorly-named sandwich and pizza shop opened by someone unaware of the area's history with gun violence, or the work of a witty entrepreneur trying to capitalize on faux local blog outrage?
Also, has anyone actually eaten here and will I die from ordering a hoagie?