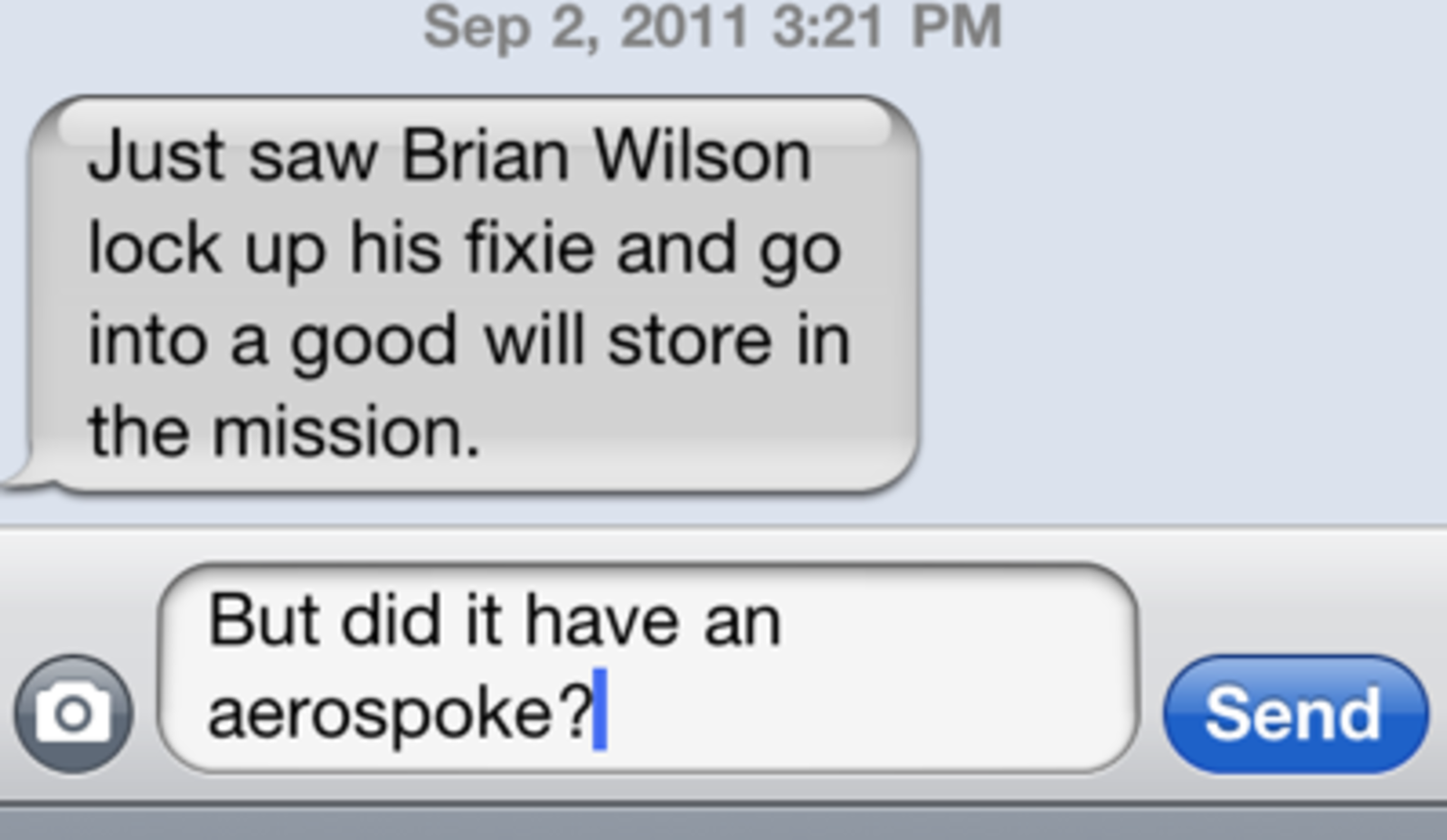 This tip comes to us by way of a trustworthy bike messenger, who can reliably identify a fixie when he sees one.  "Black frame, bullhorns, no brakes."  Seems like a reckless ride for our closer, but considering Coolstandings.com says the Giants only have a 7.7% chance of making the playoffs this year, perhaps Brian just said "fuck it" and decided to offload his collection of devalued Giants' memorabilia after 'crushing it' around town on 20 pounds of brakeless steal.
But was it really Brian?  I can't count the times I've seen some jacked, black bearded kid rocking a pair of bitchin' shades and shit my pants thinking Brian was in the same late-night burrito queue as me, only to learn it was an imposter and an evening's worth of booze had blurred my vision.  Which begs the question: why hasn't anyone started a "Brian Wilson or Hipster?" meme tumblr yet?

There's a book deal in there somewhere.
(Thanks John!)