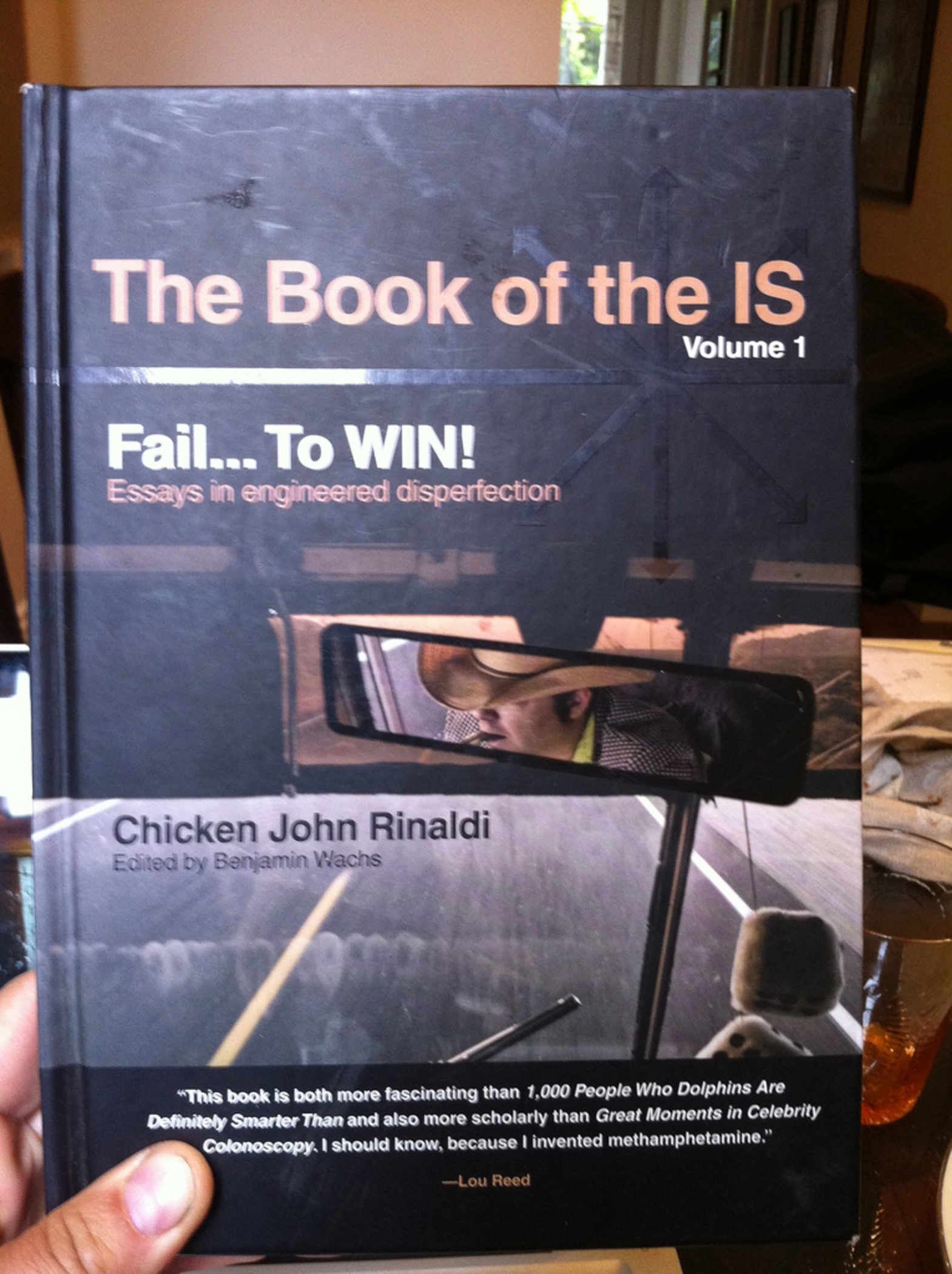 Everyone's favorite Mission District activist is apparently a new author, as he informed everyone in today's newsletter:
The Book of the Is arrived. I can't even fit them in the back of my truck, there are so many of them. 2,500 copies… 3 giant pallets.

The official release date is September 15th. It's a handsome book, if I might say so myself. Hardcover. Full color every page. Neat.

There are so many people to thank and this has been such a process… but I have authered my first book and I am slightly beaming with pride.

220 pages of lies a propaganda. 60,000 words. 11 chapters. 247 photographs. One idea: no consequences.
One thing of interest is NYC-based street artist Swoon (a favorite of mine, you can still see her work on 24th and Hampshire) is doing a limited edition jacket for the book.  No word where you can buy this read, but I'm sure you'll be able to find it in local stores come September.