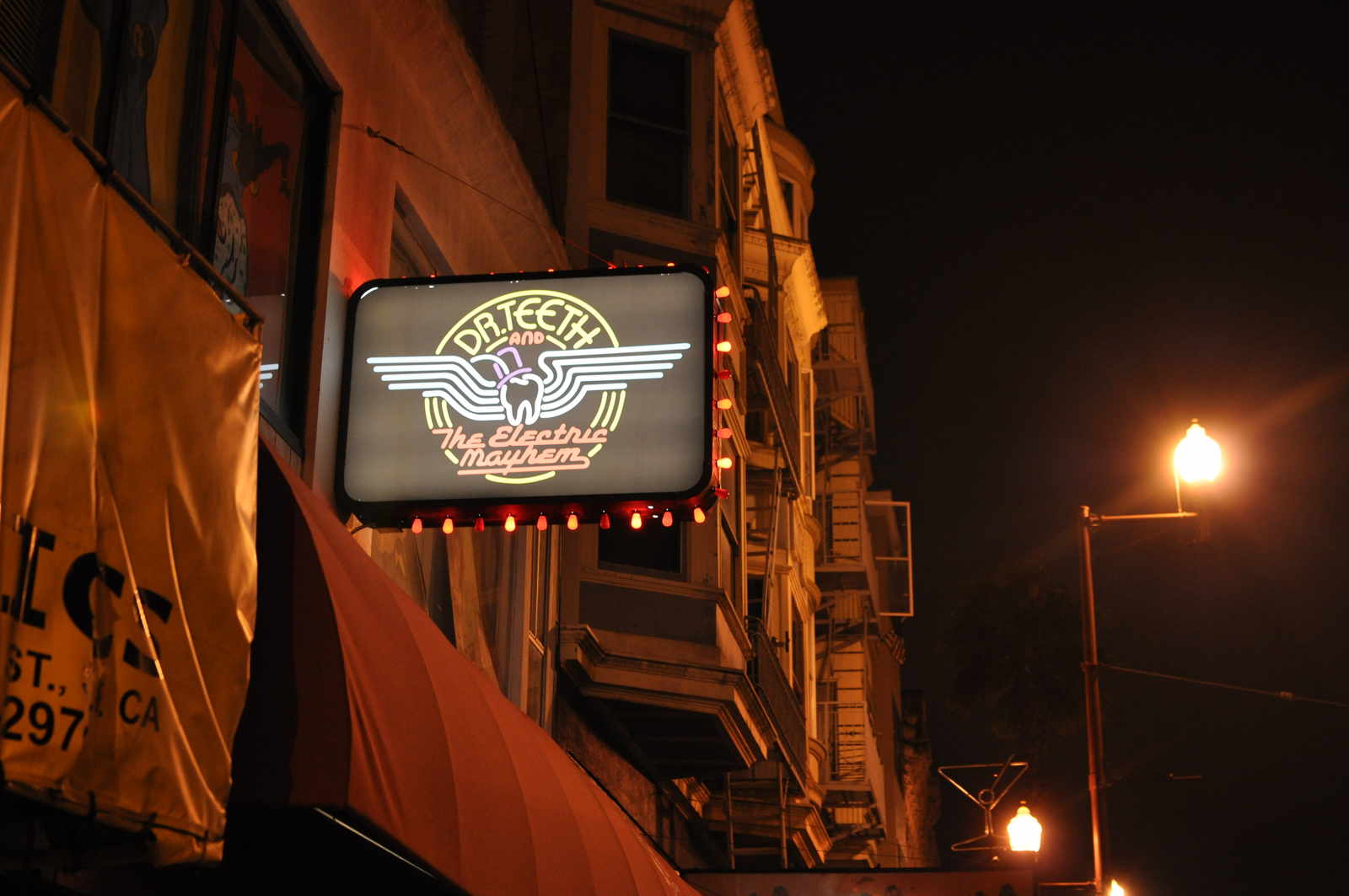 This spot opened the other night in the former Bissap Baobab space on Mission and 19th.  The grill is not yet opened, the video games aren't hooked up, and they got their supply of beer only yesterday (three bucks for a red-white-and-blue Bud), but it seems like it's an alright spot for those interested in loud electric music over the usual metal tracks played at nearby Bender's.
The place is owned by the proprietors of Russian Hill's Bullitt and Tonic bars, so that alone pretty much will tells you what to expect.  The interior is pretty minimal with almost nothing on the walls, big tables, small black pleather stumps to sit on, and no Muppet memorabilia anywhere. However, the bartender who happened to look like Animal (and dismissed the idea of an "opening," saying they got their license so they just started pouring drinks to whomever walked in the door) indicated there is still a bunch of work to do on the place.
Let's just hope they import their killer sweet potato tater tots to the Mission.
UPDATE: I forgot to mention they will have Jameson on tap "soon."