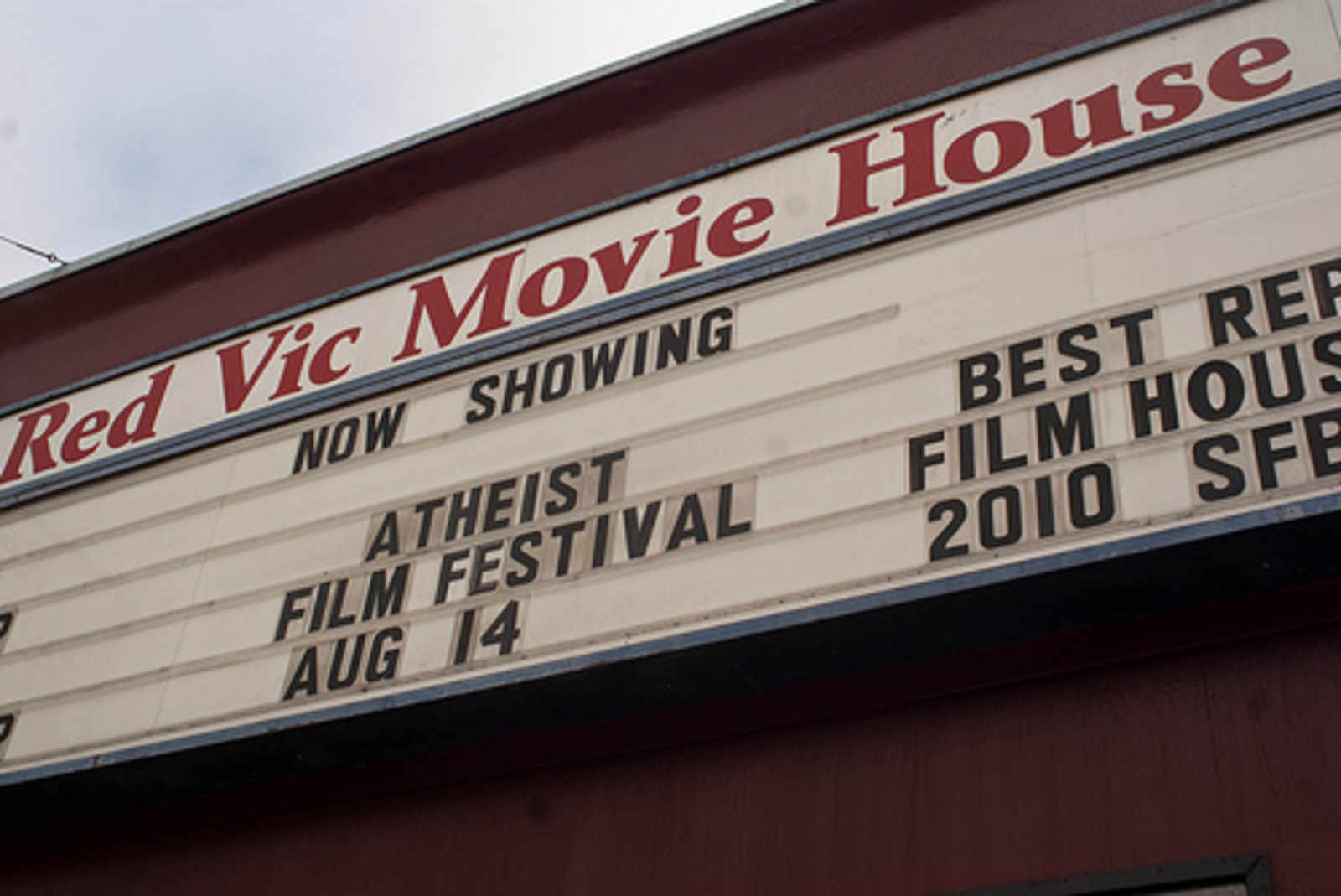 The Red Vic Movie House on upper Haight, aka the awesome venue that does annual screenings/BYOB dance parties of Stop Making Sense, is financially in the shitter.  KQED reports that it could be slated to cease operations as soon as July 25th, unless a lucky docent happens to find a bag of money stashed underneath a theater seat.  KQED points out that the Roxie Theater has had several "near death experiences" and lived to tell the tale, but from the mouth of Red Vic employee Claudia Lehan, the situation sounds pretty desperate.
We're hoping for a miracle. But it's not looking good. […] We need George Lucas or Pixar or somebody really big to step in and we haven't found them yet. Or they haven't found us.
Hoping for Steve Jobs to come out of the wood work and save the theater is a nice fantasy and all, but my questions are, one, why are we just hearing about this now? And two, what can we do to help? From what I can tell I haven't seen any sort of community action to save the 30+ year old Red Vic with a sudden influx of donations via fundraiser or any other means.  
So who wants to get organized and save this landmark? For real, holler. Let's talk. Because where else are we going to be able screen The Room year round? 
(Hat tip: Haighteration)