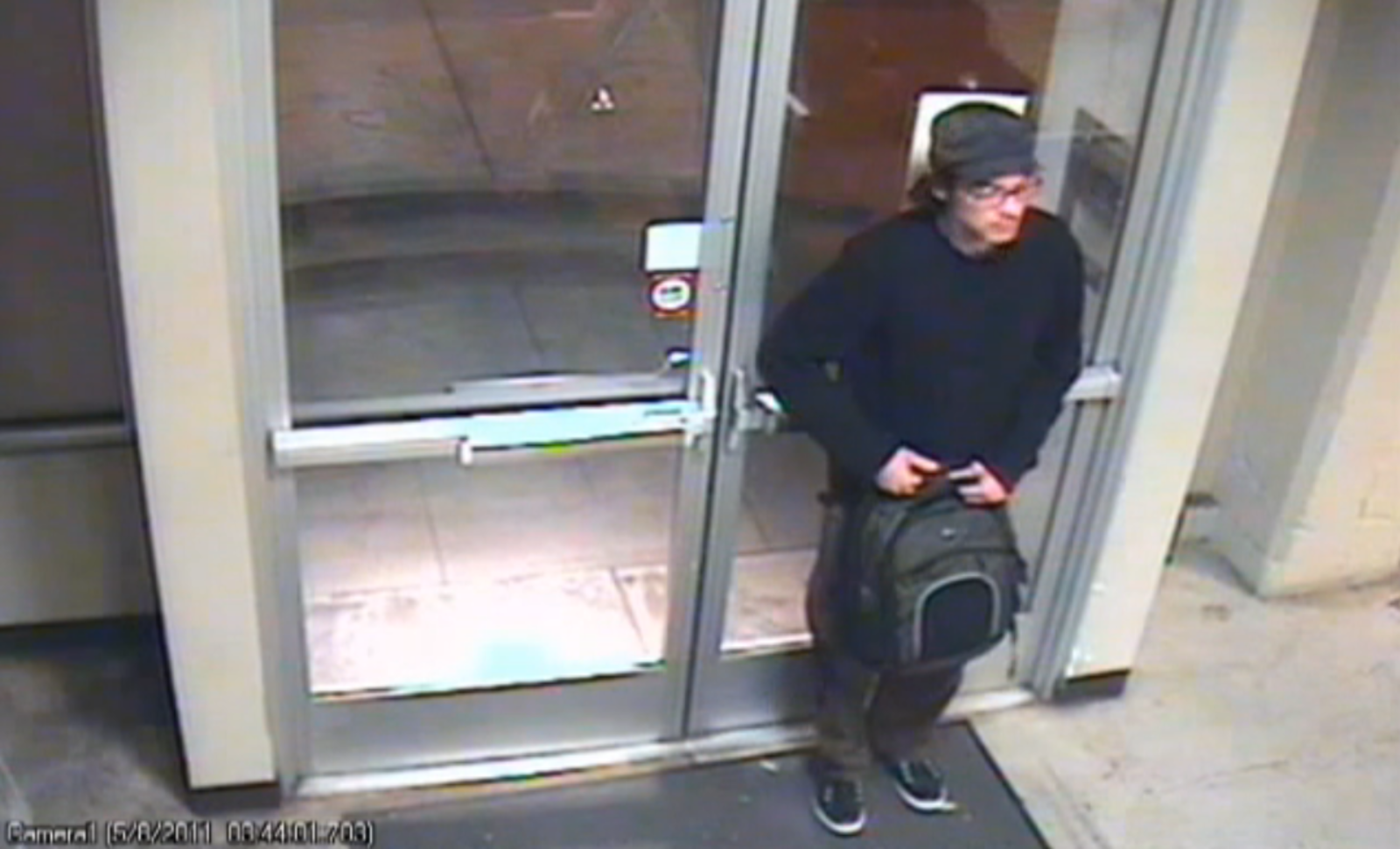 The Global Film Initiative, a small Ninth Street-based non-profit whose mission it is to "[promote] cross-cultural understanding through the medium of cinema," was CLEANED THE FUCK OUT on Sunday night.  Santosh fills us in:
[The thief] entered the building around 12:00 am, went into our office, packed up all the computers, and left with a first load.  And then, came back a few hours later to finish the job.  The second time he came back, he returned with a different outfit and another set of tools—and tried to dismantle the elevator control panel, so he could gain access to the second floor of the building.  Total duration of the burglary was about 5 hours. 

The guy knew what he was doing.  He didn't have a key, but used a homemade tool to open the door in a manner that would not reflect a forced entry, and not draw attention.  We did cut that part out [of the video], because many of the buildings in SOMA have similar doors, and we didn't want to give anyone tips on how to break into other buildings.  Our loss was close to $15K, and with the damage to the elevator, the overall loss from the burglary is about $20K. 
Give the video a quick scan and be sure to check out the end for a key shot of crackhead roll up to the door and not rob the place.  Also, I highly recommend bumping some hot ragtime jams while watching.