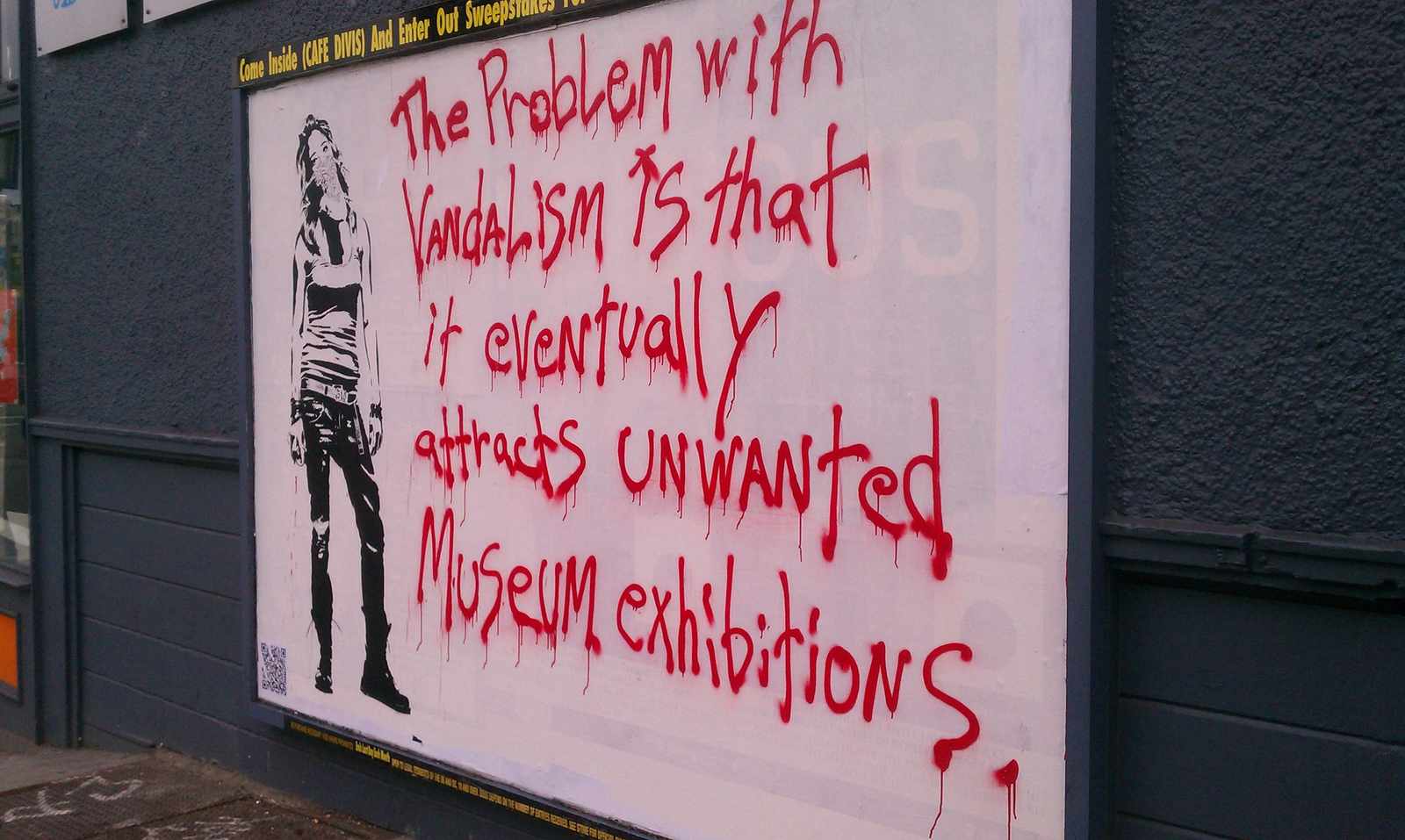 An anonymous reader sent us this snap of the Banksy-parodying piece on Divis and Oak:
I was walking by yesterday and saw this stencil made by Eddie (streetartist? Im not from here so I dont really have my streetart culture up to date).. anyways, the bartender from the winebar this advertisement is attached to, Vinyl, on Divisadero St and Oak st told me it was in response to some street art exhibit at the MOCA.

I figured I'd pass along the news to you guys. I thought it was pretty cool.
Definitely cool.  I hate museums!