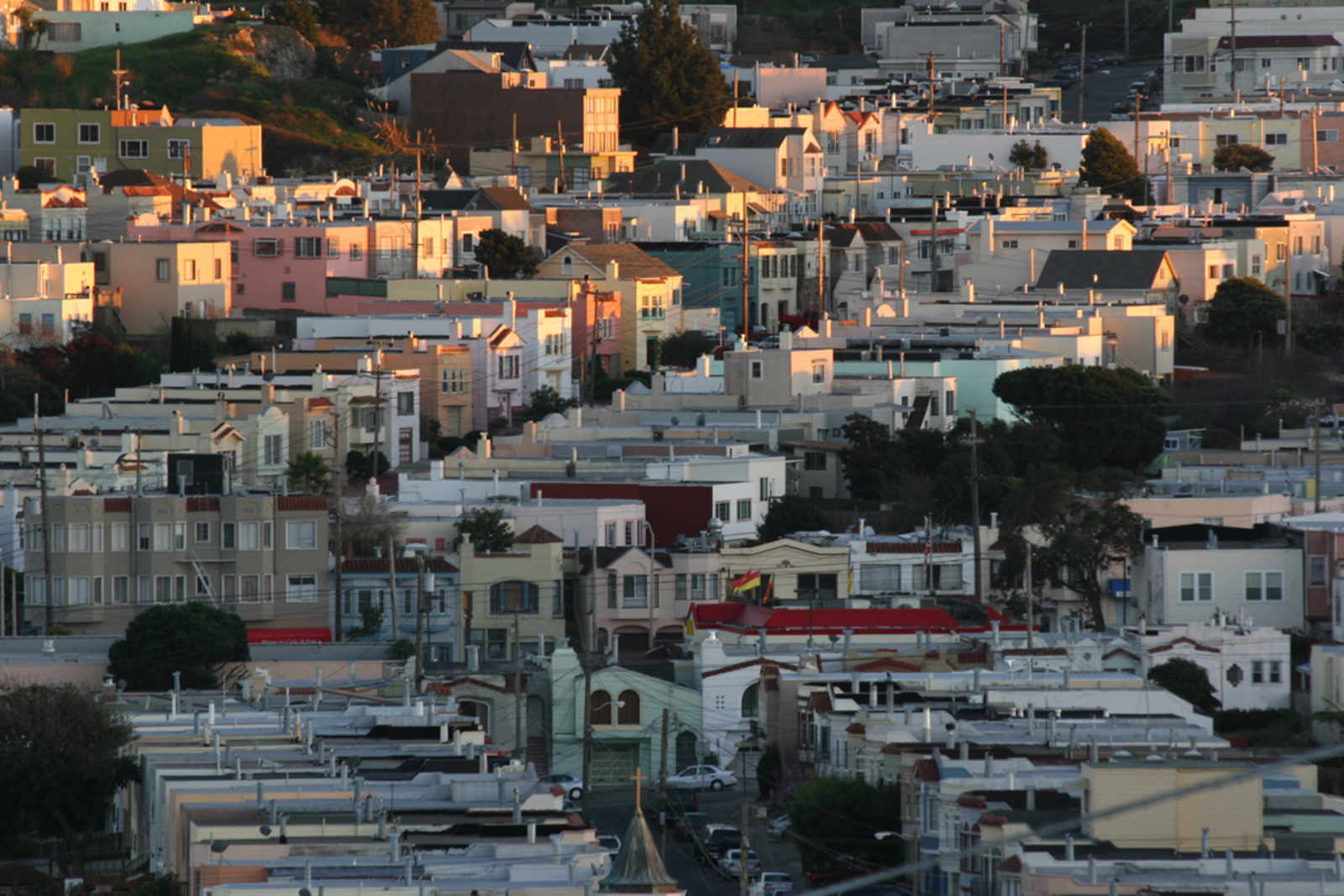 Today, The Bold Italic gives us an insider's look into Excelsior, the hot new Hipster neighborhood famous for being near the Mission:
When I decided to search for my first home, it quickly became clear that I would be unable to buy a place with the amenities I was craving in an established, cool neighborhood. I searched through the Mission, Western Addition, and Hayes Valley for a pad within my price range that included parking, a yard for the dogs, and good closet space (although I already had a fabulous little boutique, BellJar, to live out my collecting obsession, my purchases were still overflowing into my home). The results were bleak.

I started exploring other options. The Sunset? No one would ever accuse me of being a beach girl. Bay View? Too isolated. Then I found the Excelsior. Near a huge, gorgeous park? Check. Streets named after European destinations? Check. Located on a hill with a view of the city and a straight shot into the Mission? Check. This would be my new hood.

I'm not going to lie. There was an adjustment period. For the first time since living in San Francisco I longed to see a fixed gear bike or a tattooed girl walking down the street. Then again, I now had an entire extra room dedicated to my wardrobe and an in-law apartment I could use to house my records. I began telling myself, "It's all about the Excelsior; everyone else just hasn't figured it out yet!"
So what makes the Excelsior San Francisco's best kept secret?  Amazing breakfast burritos, ponds for dogs to swim in, and going to The Broken Recrod to talk about neighborhood issues such as "boys, dating in San Francisco, and how fabulous we looked in our fancy outfits."  Well, my bags are packed.
Take the full tour over at The Bold Italic.