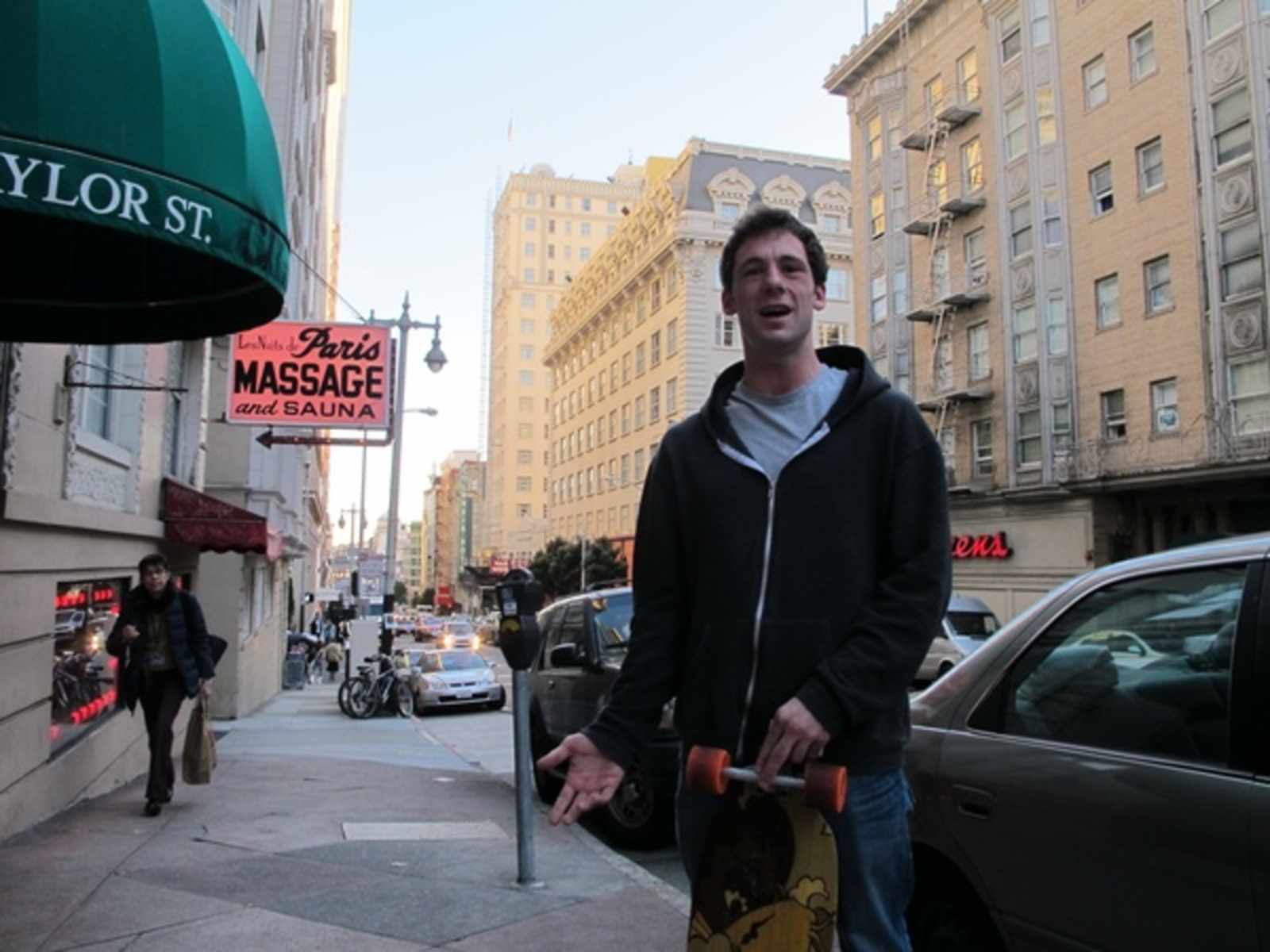 The Bay Citizen has the scoop on TL badass and skateboarder Matthew Hoyt, who punched two cops in the face and got a jury to acquit him:
Hoyt says he was riding his skateboard in a bicycle lane through the Tenderloin on his way to San Francisco Pride festivities in the Civic Center on June 26 when a motorist behind him began honking his horn.

Rude words and gestures were exchanged before the driver, who Hoyt says failed to identify himself as a police officer, swerved across lanes and used his car to box the skateboarder in between parked cars.

Assuming that the driver wanted to fight, Hoyt punched him through the open window, and then grabbed his board and scrambled over the car's hood.

The passenger, also an off-duty officer, got out of the car and Hoyt punched him in the face too.
After flipping them off and punching them in the face, they identified themselves as cops, tackled him, and knee-dropped the back of his head.  Instead of getting tossed in jail for assaulting two off-duty officers, Hoyt is now pursuing a formal complaint against the officers for beating him up "a bit."  Rad.
(link)