The entire internet now knows about both the rad "Lazer Cat" mural on Divis and the "Invisible Bike" mural downtown, but there are plenty of other cat murals worth checking out: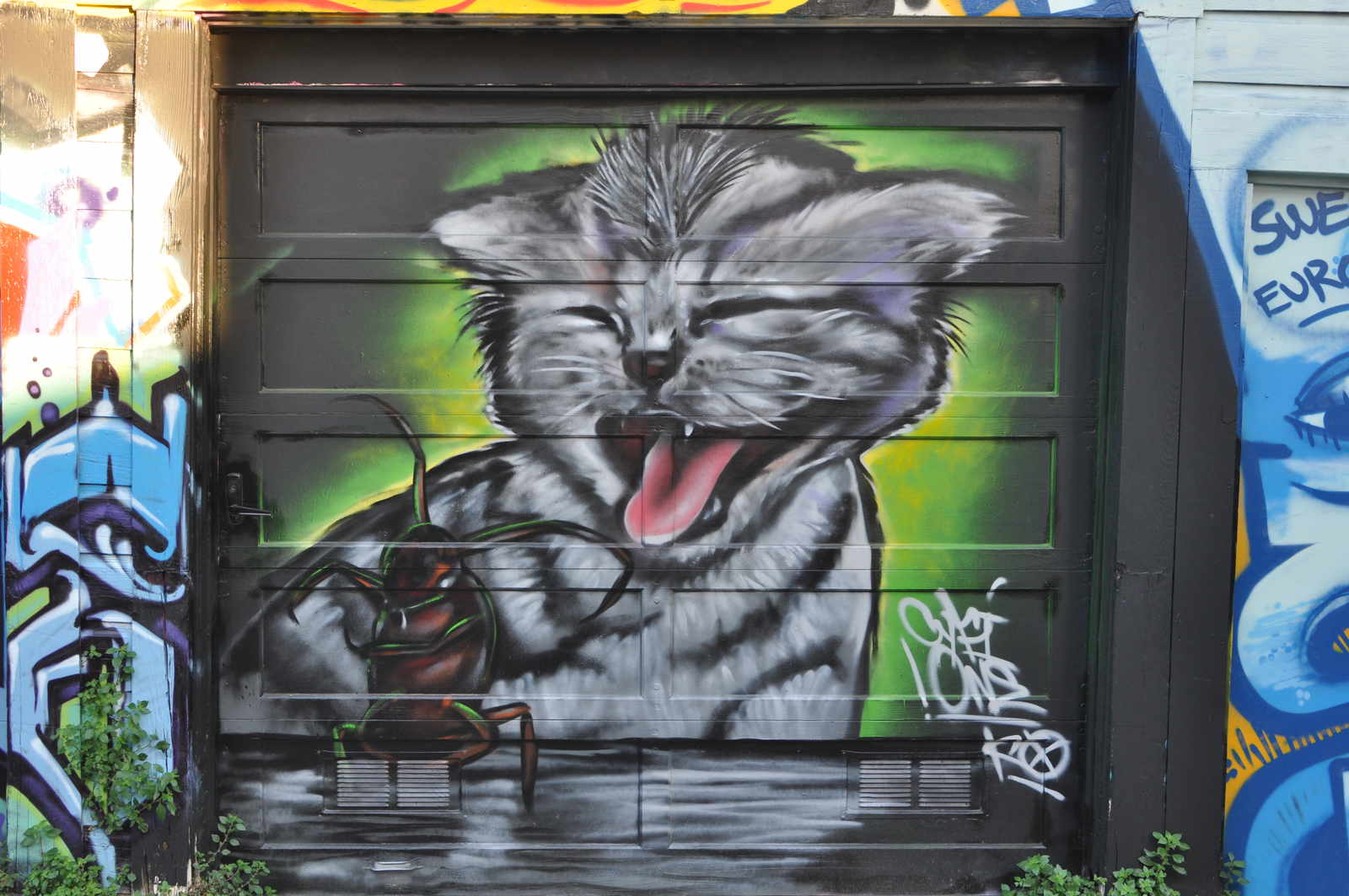 Balmy at 26th.  I'm not sure why there is an insect dancing in front of the cat or why the cat would want to eat/yawn at said insect or why the cat doesn't have lazer eyes KILLING the insect, but I dig it.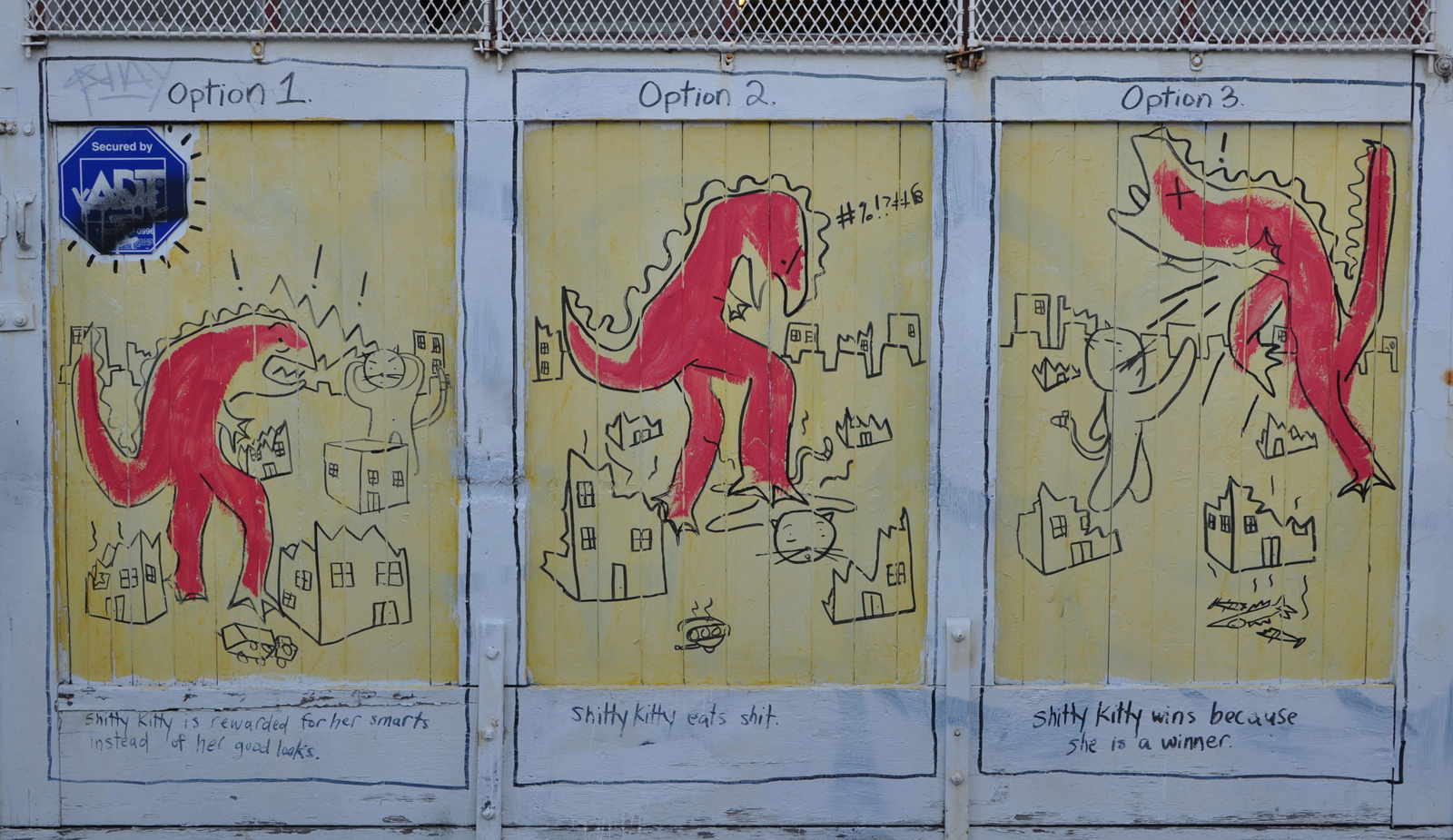 Orange at 24th, from the guys at Telephone and Soup.

Poplar at 26th.  You can also see a larger version of this badboy on flickr.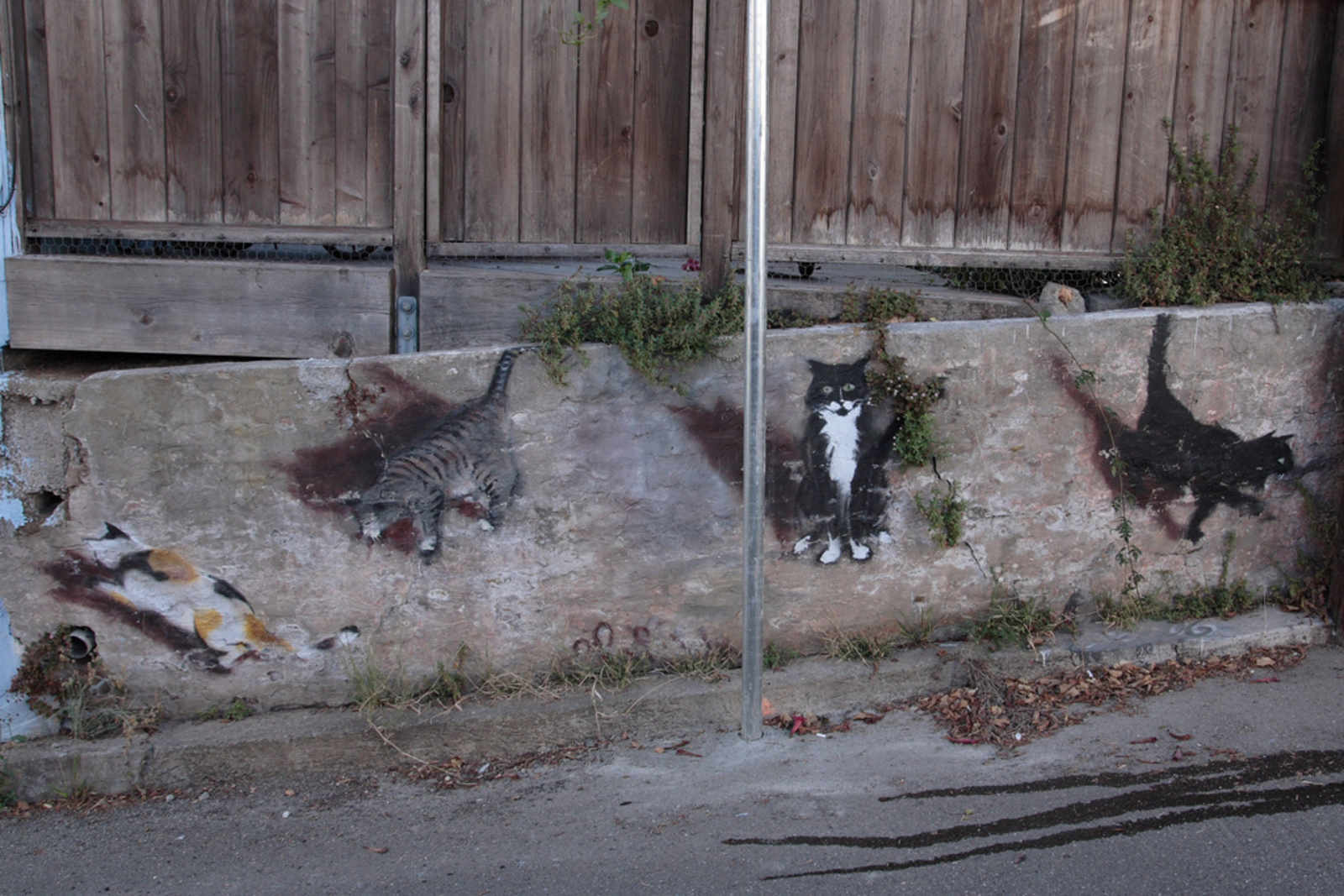 This last photo was shot by Octoferret.  I remember seeing this in Neillie and 23rd (Noe Valley) a few years ago, but I don't know if it's still there.  We can only hope the artist returns to bomb the rest of the city in response to the latest outbreak of Koi Fish.
What am I missing?