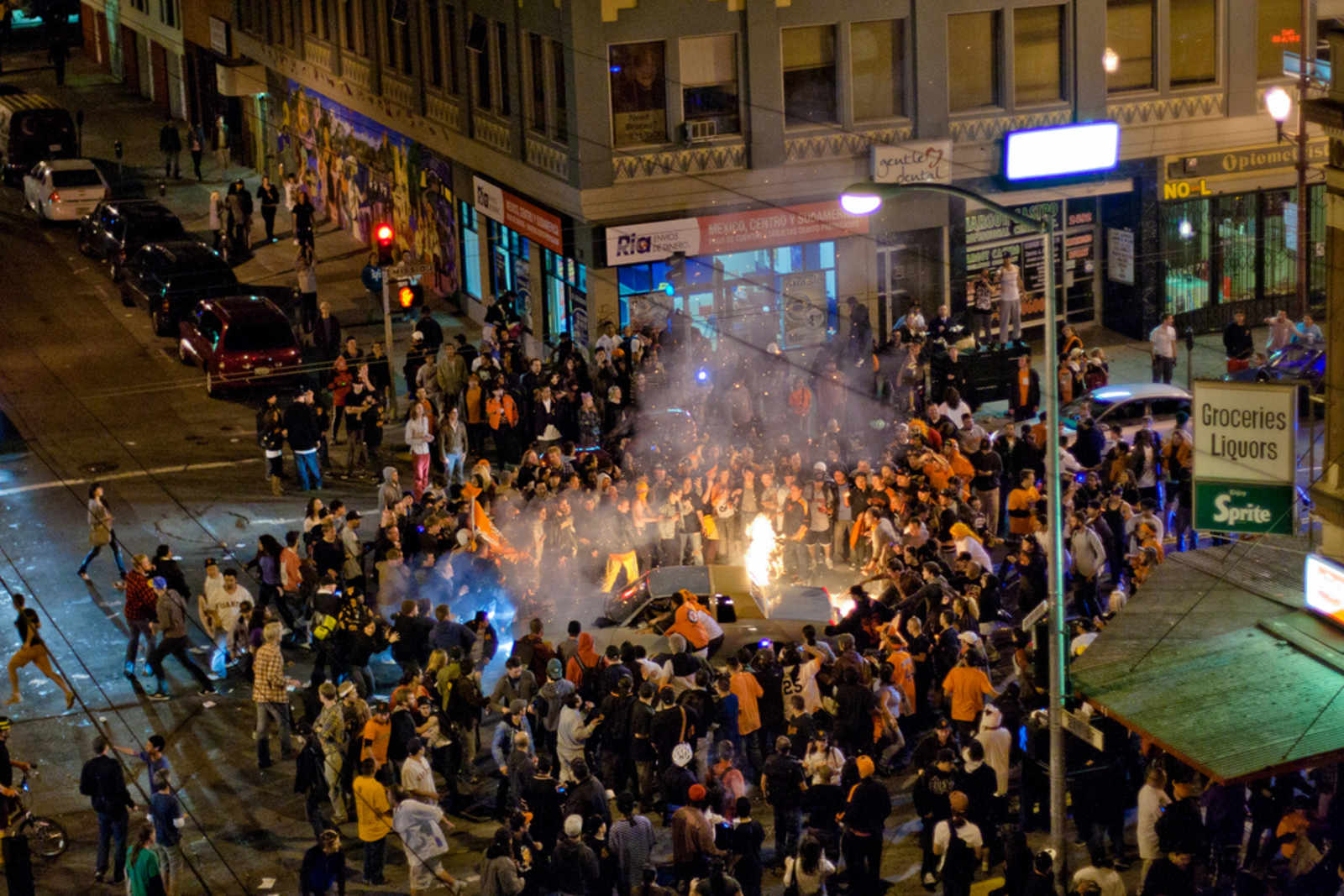 Monica Lee had the best seat in the house:
A car hit the gas and drove through a crowd that was surrounding a bonfire (a mattress was dragged into the street and set on fire). People were pushed onto the hood of the car and the crowd started to jump on the car and two guys, as seen in the photo, tried to grab the driver of the car.
No one really knows what happened to the driver, but needless to say, the car was 'effed up':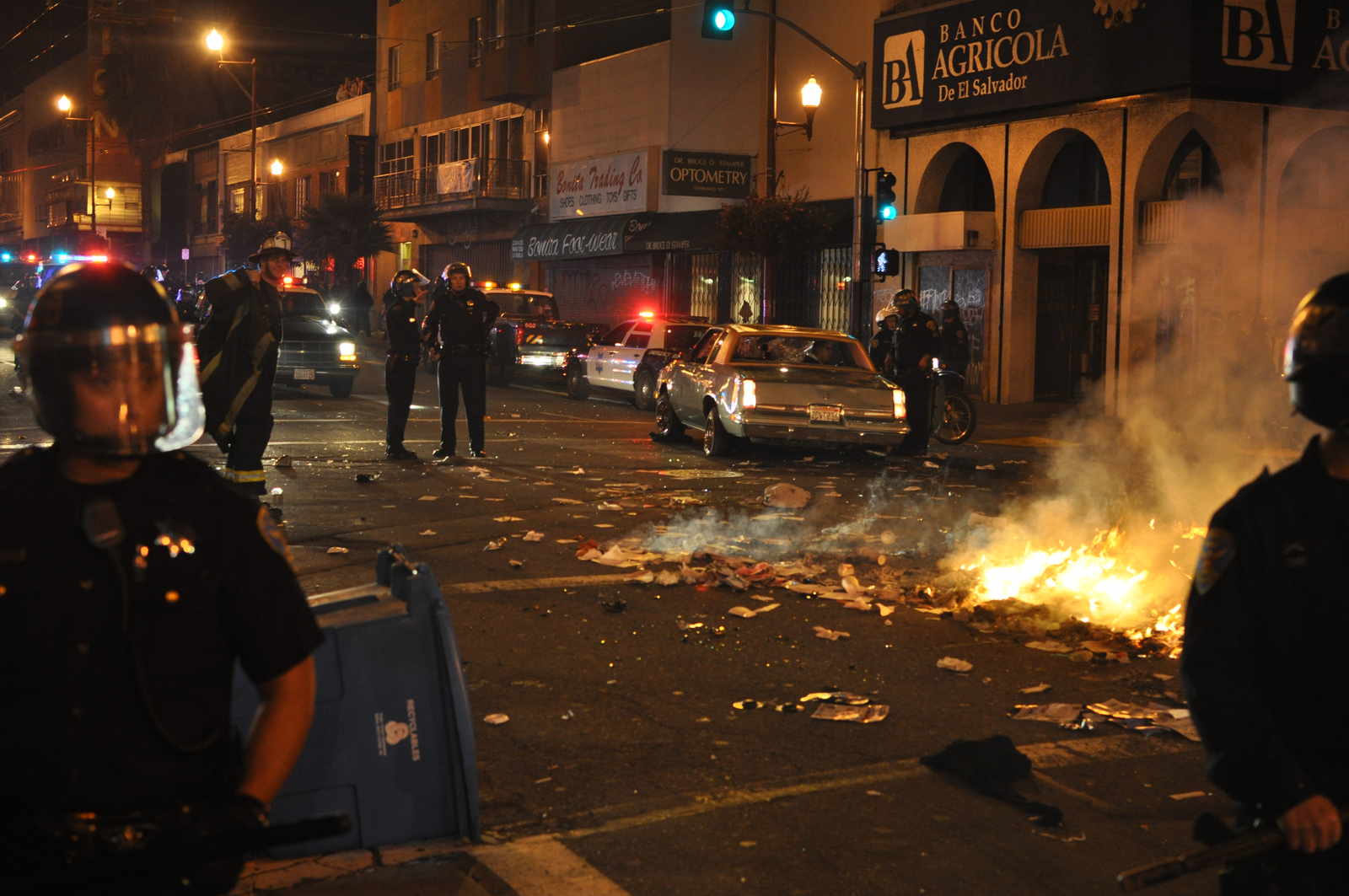 (Check the first shot out at a larger size.)
UPDATE: Video.