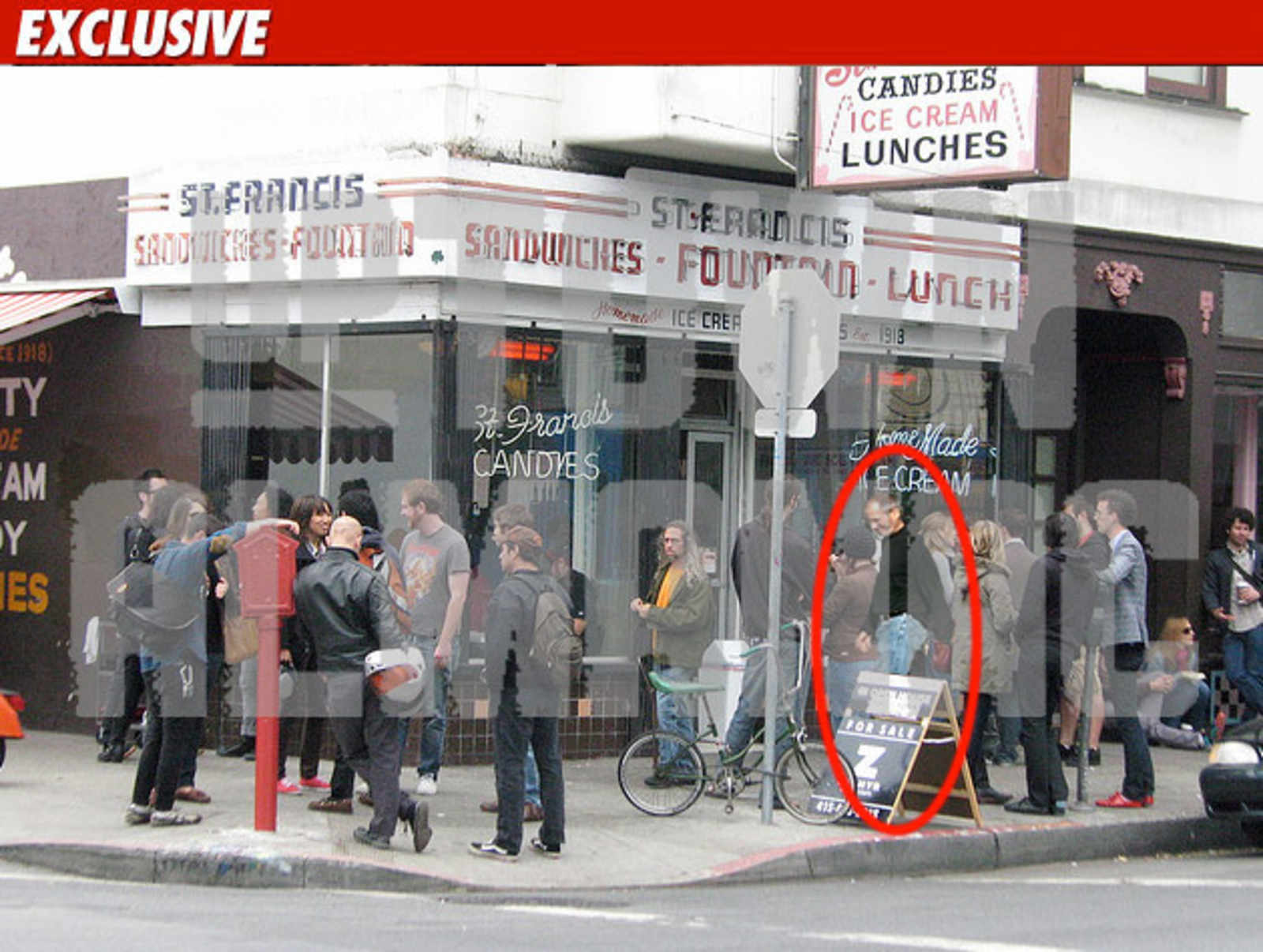 The King of Silicon Valley was visiting San Francisco's trendy Mission District for a second weekend in a row and Uptown Almanac has all the juicy details!
Click here for the appalling photo of Steve getting kicked out of Flour + Water!
That's right, after notoriously getting the shaft from the New York Times' favorite Flour + Water last Saturday, Steve Jobs was spotted outside of St. Francis Fountain on Sunday morning.  Our sources indicate he ordered the peanut and ginger tofu scramble.  In a daring move, he even subbed his toast for a slice of banana bread!
Click here for more of the shocking photos of Steve outside of Flour + Water!
This all comes on the heals of an investigation into last week's controversy at Flour + Water by TMZ and the SF Weekly.  Flour + Water's publicist has confirmed to TMZ, SF Weekly, Tech Church, Digg, /b/, Reddit, Mashable, and Twitter user @clambake01 that Steve Jobs was at the restaurant and they gave him the boot!: "He was a stand up guy about it with no throwing of weight around, but like everyone else he's gonna need either a reservation, walk in and get lucky or wait for a bit with a nice glass of vino."
Click here for more details in SF Weekly's devastating investigation!
Well, Steve didn't seem at all affected by the controversy, happily walking down 24th after his meal at St. Francis to Philz Coffee, where sources spotted him drinking a coffee and even indulging on a delicious Mission Mini cupcake.  Better watch that waistline, Steve!